Karol Bagh is a commercial plus neighbourhood area in central Delhi housing over several different markets, eateries and congested housing societies. It is very famous for places like Gaffar market, Karol Bagh market and is one of the prominent areas in Delhi for street food. Here's a list of some things to do if you happen to be in Karol Bagh.
Gaffar Market
Gaffar market is a paradise of electronic equipment in the heart of Karol Bagh. People planning to purchase cool gadgets and cheap electronic goods must head to gaffar market while in Karol Bagh. You can find great deals on first and second-hand phones, laptops, TVs, gaming consoles, and whatnot. In addition to this, there is an infinite number of mobile and laptop repair shops that reside in this market as well. You can also find cool accessories for your phone, CD DVDs of your favourite content and a lot more. Gaffar Market is indeed one of the most popular electronic hubs in the city.
Karol Bagh Market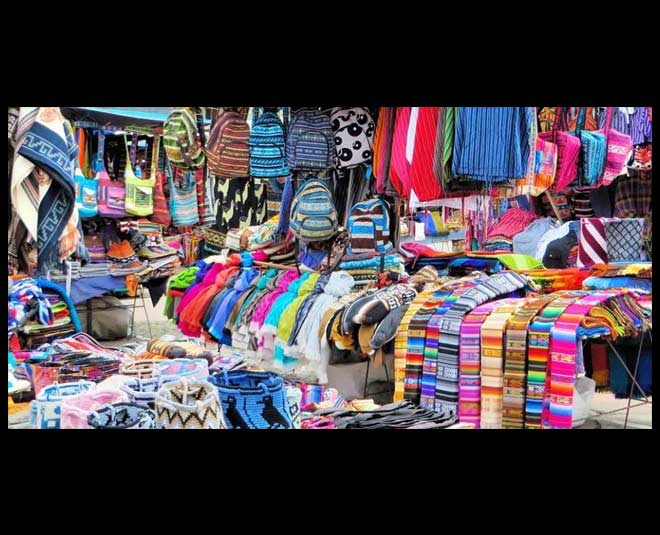 The main Karol Bagh market is famous for its wide range of clothing showrooms, accessories home decor, shoes, and much more. People from all over Delhi come in for shopping at this popular market for its much reasonable prices.
You can easily find that favourite shirt, fancy jeans, cool shoes, sunglasses, you name it, everything for prices as low as 3 times than the regular market. This is one of the major reasons why there's a huge influx of shoppers in this market every weekend. You should definitely give it a visit while in Karol Bagh.
Roshan Di Kulfi

Roshan di Kulfi is a small Kulfi joint serving for more than 60 years in the streets of Karol Bagh. It's old and famous for its delicious and creamy kulfi faluda dessert ever since it was established. Roshan di Kulfi started out as a small ice cream stall in 1954, People were so much blown by their mindblowing and tasty Kulfi recipe that today they have grown into a full-fledge eatery. Apart from their famous Kulfi, they now offer a lot of other amazing and delicious recipes off of their menu like Chole Bhature, lassi, poori bhaji, and much more. But even after all these years of service, Roshan di Kulfi has still managed to retain their authentic Kulfi taste and that's what made people visit them over and over again. You must definitely visit here for a delicious afternoon lunch after a tiring shopping session at the Karol Bagh market.
Peshawari Chicken
Peshawari Chicken corner is a famous eatery in the Pitam Pura market area of Karol Bagh that you must visit if you're a fan of nonvegetarian recipes. They offer the best Peshawari Chicken dish in the area along with a side of soft rumali roti, crisp garlic naan and tandoori roti. Apart from their signature dish, they have some other special items on their menu such as handi chicken, butter chicken, and delicious authentic Afghani Chicken.
Even though the place has limited options for vegetarians but even those limited options are popular and consumed by a ton of people visiting the joint. Also, the prices are very reasonable and wallet-friendly which makes this eatery worth a visit. You can literally eat tummy-full along with a family of 4 in just under 700 bucks.
Don't miss: Visiting Gurgaon's Banjara Market? Here Are Items You Must Buy
Jhandewalan Hanuman Mandir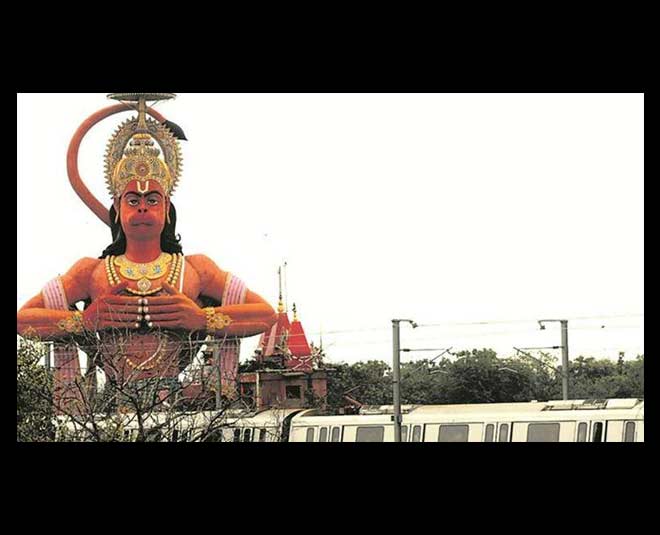 This mandir is famous for its 108 feet tall Hanuman statue and you probably must have known about it. It is situated in the Jhandewalan area just bordering Karol Bagh, so if you happen to be in Karol Bagh, this place is a must-visit. Witnessing the tall Hanuman statue is a wonderful sight and even visiting inside the mandir is a blissful experience as explained by many.
Don't miss: #Vocalforlocal: Here Are Top Street Markets For Local Wedding Shopping In India
So, the next time you visit Karol bagh don't forget to visit these locations. If you liked reading this article then stay tuned to Her Zindagi for more.