Udaipur, often referred as the 'Venice of India' is a top notch destination and much loved by travellers. The place offers a pleasant atmosphere and has a rich cultural background with a great history. If you want to get the feel of Venice, but without travelling internationally, you can visit the lovely city Of lake, Udaipur in Rajasthan.
Explore the palaces reflecting the architectural grandeur prevailed during the period of Rajputs and enjoy the scenic landscape. To explore this city, 3 days is enough to enjoy what this gorgeous city has to offer. So start backpacking because we have set a travel guide for your Udaipur visit:
1. Fateh Sagar Lake
Visit the Fateh Sagar lake to enjoy the tranquil beauty. It is an artificial lake named after Maharana Fateh Singh of Udaipur and Mewar. Boating here in the backdrop of Aravali is a must-do activity. Upon your visit you will find different types of boats here. Patrons can choose from a variety of boats that are available. The sunsets here are breathtaking, and you must visit this location to see them for yourself!
Day- 1
2. Jagdish Temple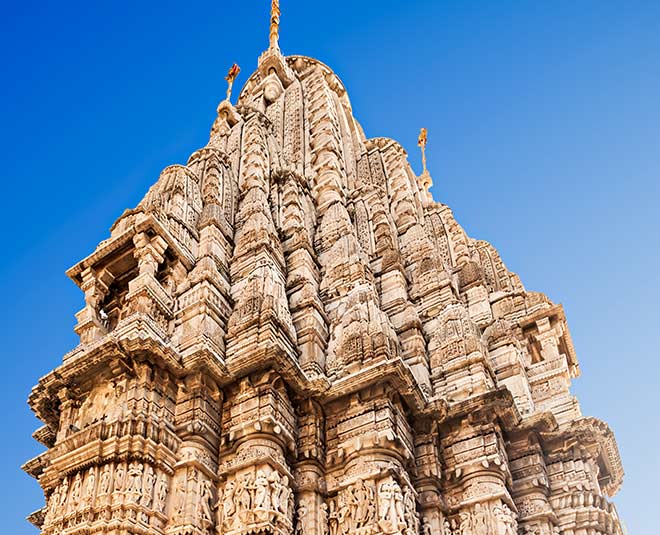 The Jagdish Temple, dedicated to Lord Vishnu, the universe's preserver, is a vast and beautiful edifice located in the City Palace Complex of the breathtaking city of Udaipur in Rajasthan. The Jagdish Temple in Udaipur is devoted to Lord Vishnu, also known as Lord Laxmi Narayan, and is said to be the most important temple in the city. The entryway to this magnificent temple may even be seen from the City Palace's Bara Pol. This center of worship is great for those seeking tranquility and faith, with beautiful carvings, several appealing statues, and a serene ambiance.
Day- 1
3. Udaipur City Palace
The City Palace in Udaipur is the largest royal structure in Rajasthan, built on the banks of Lake Pichola. There are now Mahals, courtyards, pavilions, hallways, terraces, chambers, and hanging gardens throughout the Palace. There's also a museum here that shows some of the best aspects of Rajput art and culture, from colourful paintings to characteristic Rajasthani palace construction.
Day- 2
Don't miss: Things To Do In Pink City, Jaipur
4. Lake Pichola
It's like committing a crime if you visit Udaipur and don't take a boat trip on this lake. Pichola Lake, one of Udaipur's oldest and largest lakes, is known around the world for its stunning beauty and gorgeous surroundings. The instant you view this lake, you will fall in love with it. Within this lake, there are numerous islands. This lake includes Jag Mandir, a popular tourist attraction in Udaipur. The lake's clean blue waters have a calming effect on the visitor. A boat trip on a beautiful lake during the sunset is enough to enchant anyone.
Day- 2
5. Jag Mandir
The Jag Mandir palace is located on an island in Lake Pichola. The "Lake Garden Palace" is another name for it. This magnificent palace floats in the middle of the lake like a floating beauty. The palace was formerly known as Jagat Mandir, in honour of Maharana Jagat Singh. The place will soothe your soul and calm your mind.
Day- 2
Don't miss: When In Udaipur, You Can't Miss Doing These Five Things
6. Sajjangarh Palace or Monsoon Palace
The location lies on the outskirts of the city of Udaipur. Sajjangarh Palace is a former royal residence which belonged to the Mewar dynasty, who ruled over this region for centuries. The complex is named after Maharana Sajjan Singh, its patron who ordered its construction and got it erected in 1884. The palace has an interesting story behind it. Sajjangarh Palace has a remarkable Rajput architecture, replete with lofty towers, turrets, balconies, and pillars, that is authentic to the contemporary styles of the time.
Day- 3
7. Doodh Talai Musical Garden
Doodh Talai Musical Garden is a rock and fountain garden with a beautiful view of the city and a perfect site to watch the sunset. There is also a cable car that runs between a Doodh Talai garden and the Karni Mata Temple. Take the fun of these things in the stunning Musica Garden.
Day- 3
Apart from these, don't forget to explore Udaipur's ancient lanes and alleyways, chat up local residents at shops, and enjoy the local cuisines. Also, stay at one of Udaipur's historic havelis to enjoy the most of your trip.
For more such travel stories, stay tuned to HerZindagi!