Holi is right around the corner, so it's time to pack your bags and plan a trip for a long weekend. Most of the time, we celebrate the festival at home, so why not try something new this year? Explore other cities in India that are renowned for their Holi celebrations.
We have eight recommendations for you to celebrate the festival of colour with fervour.
Mathura & Vrindavan
Mathura and Vrindavan are the two most sought-after cities in India when it comes to celebrating Holi. With great gusto, devotees of Lord Krishna bid farewell to the winter season and welcome spring.
On the day before Holi, locals celebrate Holi with flowers. You would be glad to be a part of celebrations around the Banke Bihari Temple. Vrindavan is also where widows, who have been prohibited from taking part in the celebration or being around colours, play Holi.
Manipur
Holi is a part of the six-day celebration of the Yaoshang Festival of Manipur. It is a cultural gathering where you can see colours, folk music, dance, and delicious delicacies. This Holi, you can plan a trip to this Northeastern state.
Shantiniketan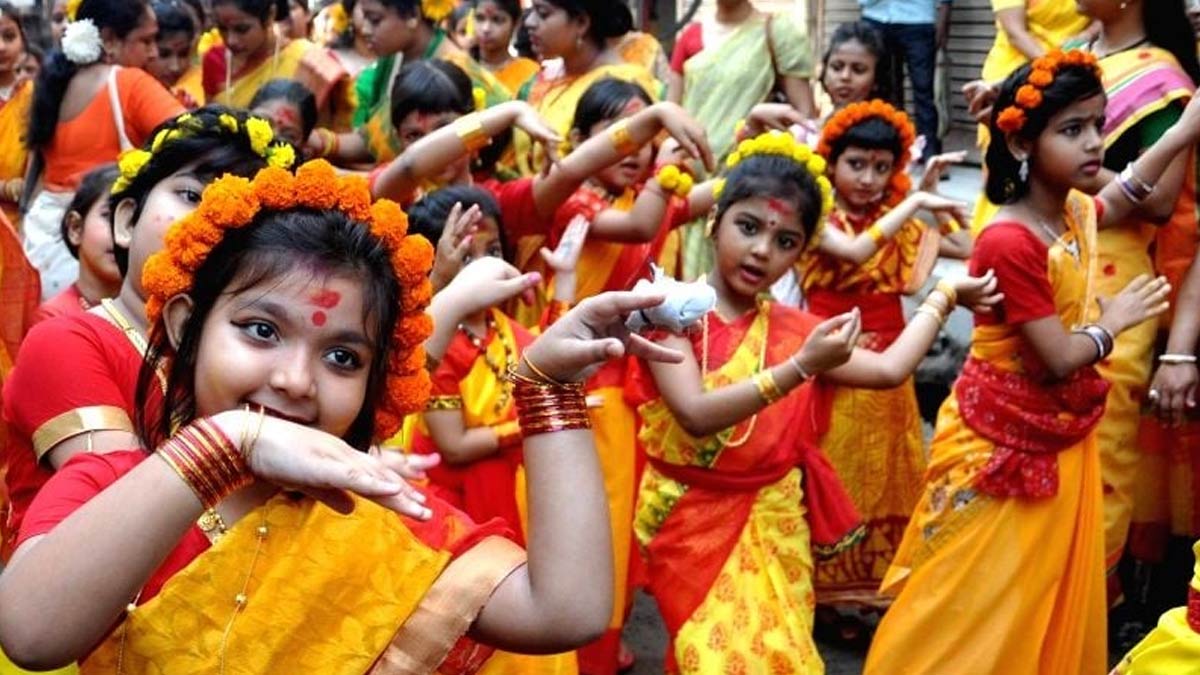 Rabindranath Tagore started the celebration of Holi in Shantiniketan. Since then, the festival has taken over the entire state of West Bengal. People gather around at various community spots, apply colours on each other's faces and dance their hearts out. It is called Basant Utsav there.
Barsana
Barsana near Mathura is another spot you should add to your list of destinations to witness the grand celebrations of Holi. It is famous for Lathmar Holi. Married women jocularly beat their husbands with laathis. No harm is meant to anyone. It signifies the little fights couples have in their relationship, only here the fights are fought on the streets.
Udaipur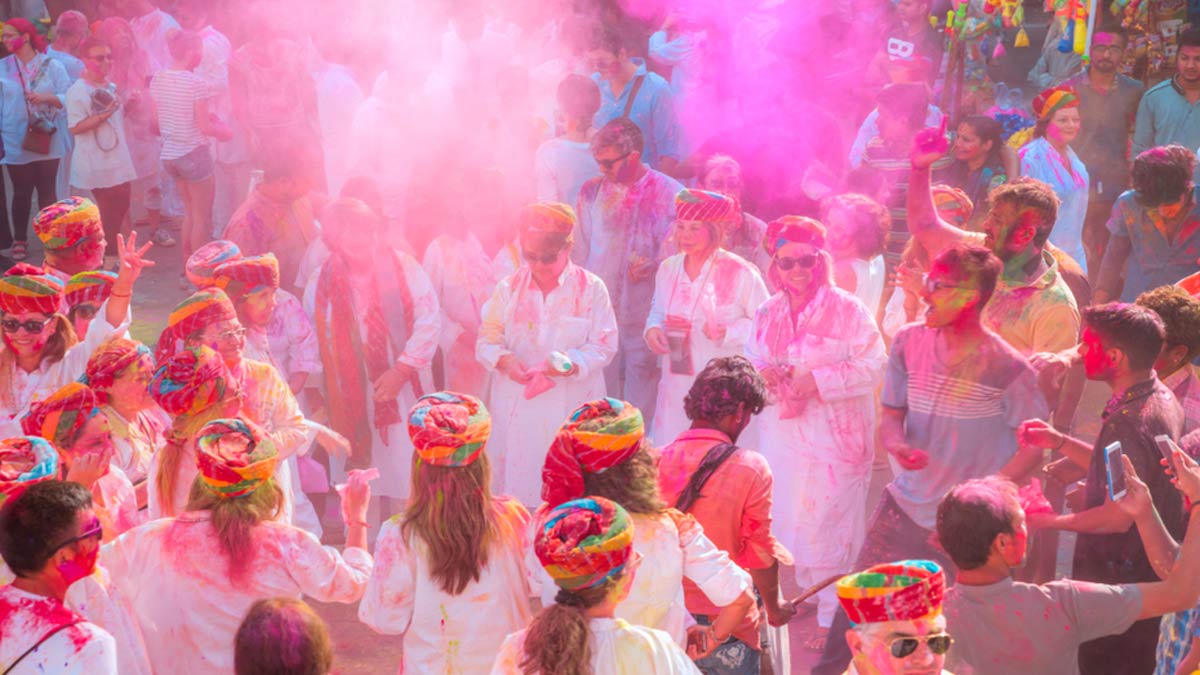 Udaipur sees the royal and grand celebration of Holi every year. The Maharaja of Mewar is known for welcoming tourists, guests, and dignitaries to The Royal City Palace. People, including the royals, wear the traditional clothes of Rajasthan and take turns around bonfires set in different parts of the city. It signifies good over evil. Udaipur's skyline gets overtaken with fireworks come evening.
Don't Miss: Popular Places In Bengaluru
Hampi
One would not find many cities in South Indian states celebrating Holi. However, Hampi in Karnataka is an exception. People gather around to apply powdered colours on each other's faces. Loud music and dance are also part of the celebration of Holi in Hampi.
Don't Miss: 5 Popular Places To See In Jaisalmer
New Delhi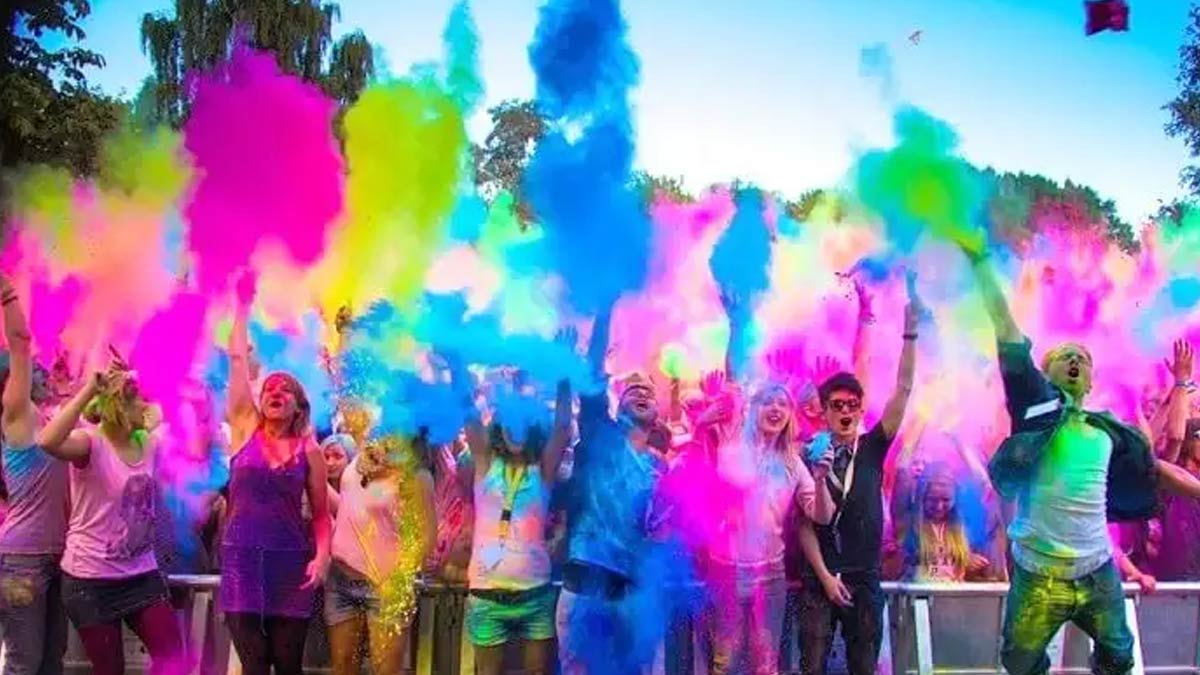 When listing places to celebrate Holi, New Delhi tops the list of recommendations. Whether you live in the North, South, East or West part of the capital, huge pandals are set in societies, DJs grace celebrations and people dance their hearts out amid delicious food and drinks.
Jaipur
Jaipur (Things to do in Japiur) is also famous for organising multiple grounds for people to celebrate the festival of colours. The government of Rajasthan promotes tourism via these events. The lawns of Khasa Kothi Hotel witness a huge footfall of locals and tourists who want to enjoy the festival. You can explore from Rajasthani folk dance to musical events.
Did you like this article ?