Nothing like having a cup of hot chai with maggi while enjoying the stunning views of the snow capped mountains. If your are a mountain lover, you know how heavenly it feels! Some favourite destinations of us mountaian lovers include Shimla, Dharamshala, Manali among others. But aren't you bored going to these same destinations every holiday? If you want to explore more of the beautiful Himachal Pradesh then you should give Khajjiar a try this time.
It Is India's Mini Switzerland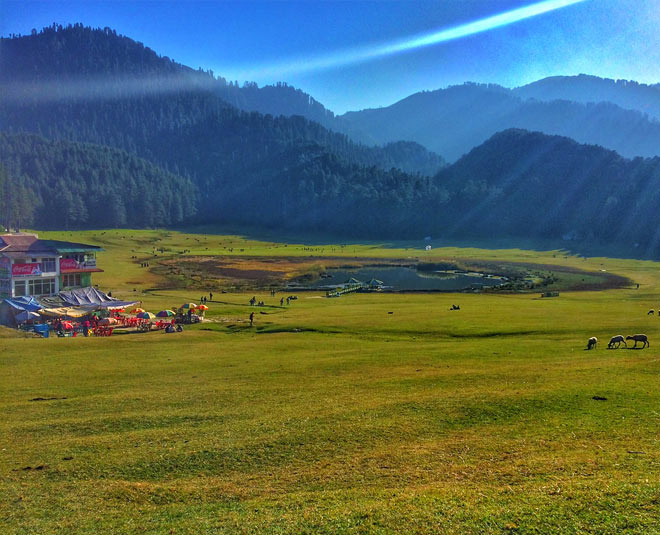 Set close to Dalhousie, Khajjiar is also known as the Mini Switzerland Of India. Why is it called Switzerland Of India? Khajjiar is one of the 160 locations in the world that match Switzerland's topography. In the year 1992, Mr. Willy T. Blazer, Vice Counselor and Head of Chancery of Switzerland named the place Mini Switzerland. He also put a signboard in the place showing Khajjiar's distance from Berne. He also took toa stone from Khajjiar to be placed in the Swiss Parliament to remind people that it is the Mini Switzerland of India.
Can Be Visited Throughout The Year
Khajjiar is a beautiful hill station that you can visit all around the year. Depending on the choice of your weather, you can plan your travel to Khajjiar.
November to March - 6-27°C
April to June - 17-38°C
July to September - 24-34°C
Winter is one of the best seasons to visit Khajjiar, especially for snow lovers one can enjoy beautiful snowfall here.
Affordable Holiday Destination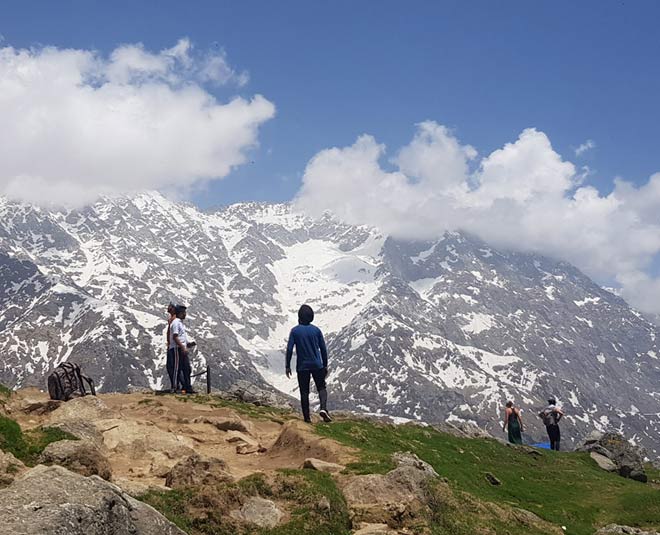 If you are a budget traveller and love the mountains then Khajjiar is a must-visit. One can easily reach Khajjiar via road and rail at a cheap price. Also, the place has many affordable accommodation options.
Don't Miss: Did You Know Nobody Ever Returned From This Lake In Arunachal Pradesh!
Home To Beautiful Attractions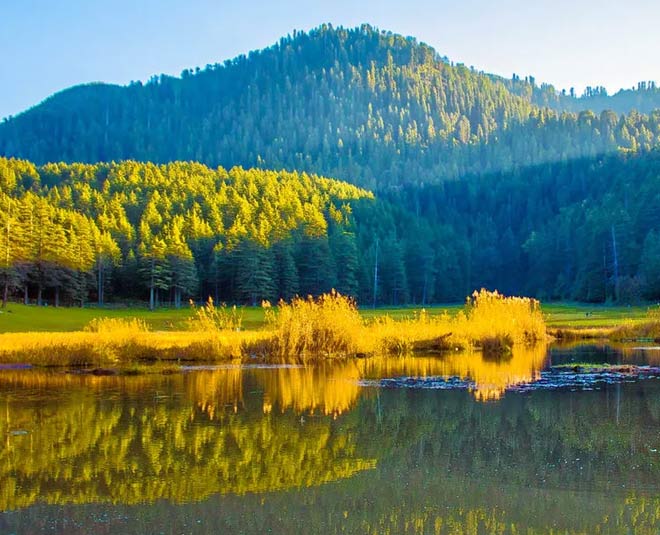 Khajjiar is home to some really amazing attractions and you will love to explore it all! Right amidst the beautiful mountains, there is a beautiful lake where you can sit back and enjoy some time in peace. Khajjiar Lake is one of the most popular attractions at the destination. It is a must-visit for all the travellers. One can also enjoy the stunning views of Mount Kailash from this place.
Don't Miss: Travel To These Offbeat Hill Stations In India
Khajjiar has something for every type of traveller. Khajjiar is also home to the Kaliope Wildlife Sanctuary. On can spot Himalayan black marten, deers, leopards here among other animals.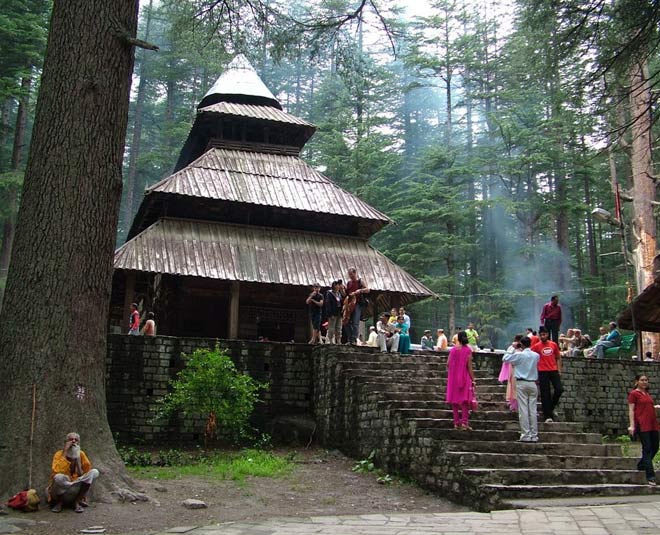 If you are a religious soul then a visit to the Khajji Nag Temple is a must. This temple was built back in the 12th century AD and is also known as Golden Devi Temple. The temple is known for its architecture. It also has beautiful wooden carvings that show scenes of the Mahabharata.
Khajjiar's another popular attraction is the Panch Pandav tree. this tree is called Panch Pandav Tree because it has 6 roots that suggest five Pandavas and Draupadi.
Khajjiar is a gem that you need to explore if you haven't already. A lot of popular Bollywood movies have been shot here including The Blue Umbrella, Lootera, 1942 - A Love Story among others.