Jabalpur is one of the oldest cities in the state of Madhya Pradesh situated on a flat hilltop that resembles more of a plateau instead of a traditional mountain. The city has a lot to offer in terms of food, culture, and beautiful sites with a blend of nature and urbanization. If you happen to plan a trip to the city anytime soon, here's a list of some of the best places to be in Jabalpur upon your visit.
Kachnar City Shiv Temple
About a few kilometers away from Jabalpur's city center, there resides a temple in the Vijay Nagar area of Kachnar, dedicated to Lord Shiva. What makes this temple magical and stand out different from the others is that it hosts a 76 feet tall magnificent statue of Lord Shiva. Even a sight of this temple is breathtaking and also visiting the temple while you are in Jabalpur will allow experiencing a unique spiritual getaway from the crowd.
Bhedaghat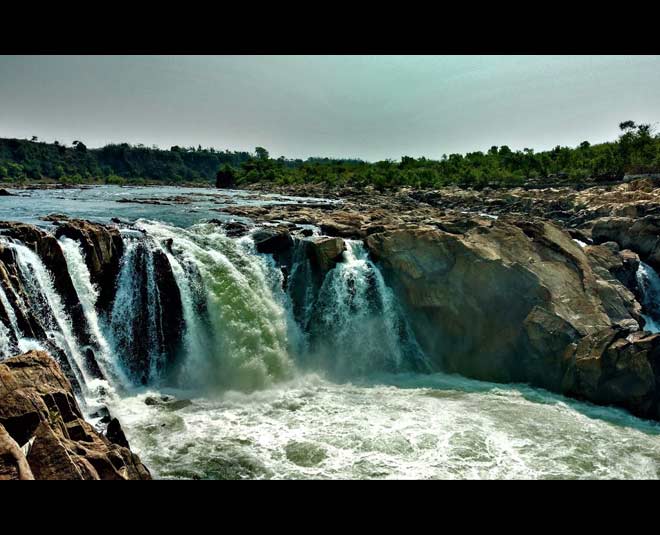 If you love nature and happen to plan a trip to Jabalpur sometime, Bhedaghat is the best place for you to be. It is a small village in the outskirts of Jabalpur situated alongside the river Narmada, which offers mesmerizing views of the landscape consisting of the incredible dhauladhar falls(best waterfalls in India), tall and strikingly beautiful white-marble rocks, and a thick cover of vegetation surrounding them. Also, you can choose to ride on a cablecar that rides just above the river, offering the breathtaking beauty of the place from an ariel perspective.
Kanha National Park
Another one for nature lovers and adventure seekers, Jabalpur is situated around the thick forests of Kanha national park which is home to several different species of birds and animals including the Bengal tiger, leopard, black bears, elephants, etc. If you happen to be in Jabalpur, Kanha national park is a must-visit to witness and appreciate the beauty of its forests and possibly catch a sight of the wild animals too. And much to our surprise, the local wildlife conservation authorities offer Jungle Safari to the tourists for just a small amount of money. Might wanna hop in and take a ride to the jungle, don't you?
Madan Mahal Fort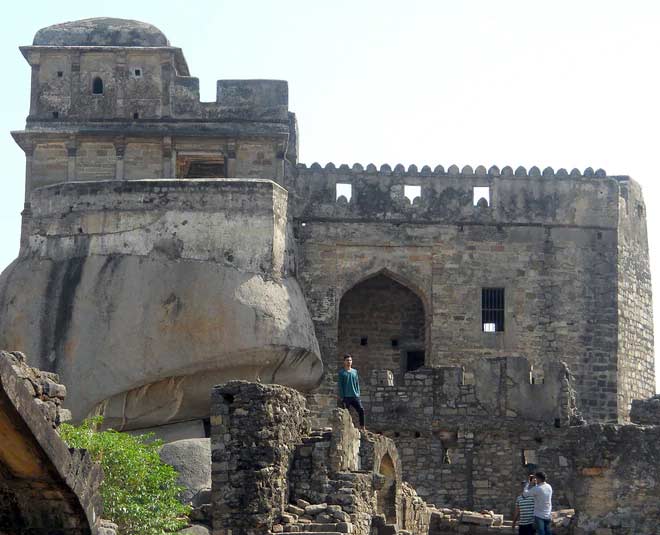 Initially belonging to the Rajgond rulers, this small yet astounding fort is built with extreme precision and great skills back in the 11th century. The fort stands as a remarkable feature of the city and is generally associated with Rani Durgavati. It is also a great tourist attraction and you should surely visit here.
Bargi Dam
Bargi Dam is a massive hydroelectric power generating station constructed over the river Narmada. Over the years, the place has managed to get the attention of tourists visiting Jabalpur due to its picturesque landscapes and peaceful environment. Because of the increasing popularity of the place, the authorities started offering boat rides to the tourists and you can also find a lot of cafes and resorts in the area, where you can sit, eat and enjoy the views.
Ramnath Samosa Wala
Now, let's take a break from travelling around the city and find the best place to grab a tasty snack. If you like street food, you're going to love this one. Let's take our ride to a very old samosa stall in Sarafa Bazar that goes by the name of "Ramnath Samose Wala", Ramanath samose wala has been serving delicious samosa and bhajiya since the early 1970's. This stall is very famous and you can enjoy two samosa's in just 10 bucks. They offer a special tamarind chutney and sour buttermilk that goes along with the samosa which gives it an iconic taste and the very reason they're famous for, even after all the years.
Dhaundhar Waterfall
This stands as one of the most mesmerising waterfalls in Jabalpur. These spectacular falls located on the Narmada River in the Bhedaghat are over 10 meters high. Not only do they offer some excellent views but also serve as a great source of hydroelectricity generation.
Balancing Rocks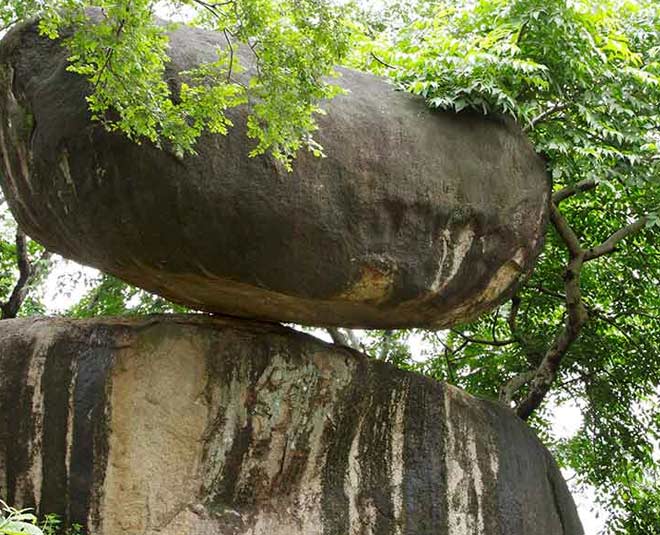 Another very famous tourist spot of the city of Jabalpur is the balancing rock. Basically, this physical feature is so captivating with one big stone steadied on top of another stone. This geographical marvel is a result of volcanic eruptions that took place years and years ago. Their complex formation and location give us a great opportunity of being clicked on a great spot.
Rani Durgavati Museum
Rani Durgavati was a Gondan queen who ruled over Jabalpur around the 11th century AD. Her museum is located in the Bhavartal garden. The museum keeps the legacy of the queen and the historic importance of her era alive. It houses many artifacts and sculptures with one of the most iconic ones being the sculpture of Rani Dugavati riding an elephant and a few more.
Don't miss: Check Out These 5 Reasons To Visit Shivpuri, Madhya Pradesh
Sangram Sagar Lake
If you are someone who loves sitting on the shore of a river, lake and soaking up the silence, while connecting with nature, then this spot is one that you must not miss out on. The lake is large and supremely charming and the locals visit the region for refreshing morning walks or yoga sessions.
Don't miss: Here Are Some Places You Must Visit In Chittorgarh
So, check out these places and fall in love with Jabalpur. If you liked reading this article then stay tuned to Her Zindagi for more such pieces