Surat is one of the most famous cities in the state of Gujarat. The city occupies the western region of the state and is known for being the commercial center for textiles. The city's oldest castle, the Surat castle was built overlooking the Tapi river. The city is majorly known for textiles and fabric shops, there is a lot more than you can explore as an adventurer and traveller as Surat also stands as the second-largest city in Gujarat after Ahemdabad and thus you must visit this happening place at least once in a lifetime. Check out the following best places that you can catch in Surat along with some relaxing and fun activities that you can do in this beautiful and glorious city. Read on for more.
Places To Visit In Surat
Visit The Dutch Garden Of Surat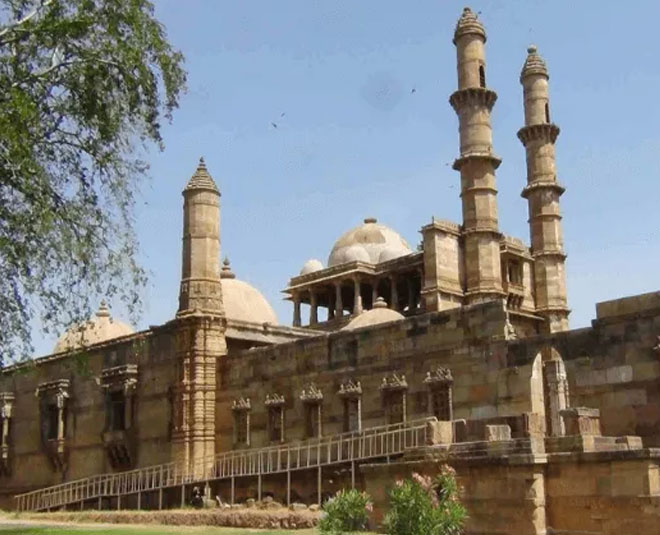 The Dutch garden of Surat lies about 4 kilometers from the city center on the banks of Tapi river. Western architecture enthusiasts are going to love this place as it was built by the Britishers as a resting place for themselves and the Dutch people. History states that the Dutch people came all the way to India to trade with the English before independence. While they were here, the Dutch people used this place to spend their leisure time. It's a beautiful place that consists of a large field of grass and some ruined structures that lie at its center, within the garden premises, these structures will give you a mesmerizing glimpse at the European architectural style. You must consider taking a morning stroll or spend an evening here to witness its true beauty.
Visit The Dumas Beach
Also known as the black beach due to its black coloured sand, Dumas beach is located about 21 kilometers from the city center and is one the top attraction for tourists visiting Surat. One can enjoy scenic views of the Arabian sea and participate in activities like collecting sea shells, making sandcastles, playing beach volley ball and more. All in all, it's a very fun place to be with your family to spend quality time with them.
Also, it's one of the most peaceful beaches in the town, therefore there is not much overcrowding at any instance of time on this beach. If you ever happen to visit Surat, be sure to visit this beach to appreciate the setting sun across the horizon while the cold ocean breeze blows your mind away.
Visit The Sardar Patel Museum
Inaugurated in 1978, Sardar Patel Museum is a national museum that lies at the heart of Surat that is Shahibaug. This museum holds great historical importance as the building in which this museum resides was originally constructed by Shah Jahan during the Mughal Dynasty in the year 1622 and it was later captured by the Britishers who used it as a resting place. Rabindranath Tagore also stayed here for some time. It was only about 31 years after the independence when the building was officially announced as Raj Bhavan of the governor of Gujarat. It was later transformed into a museum dedicated to Sardar Vallabhbhai Patel. You should definitely visit this one while in Surat.
Things To Do In Surat
Take A Walk Around The Tapi River
This is certainly something you should do on priority when you are in Surat. Walking around the Tapi rover will definitely help you unwind and relax while helping you make peace with your own self.
The front region of the river is greatly maintained and offers excellent views to the visitors. And the best time to visit this area is definitely during the night as the entir city lights up and the shimmers reflect over the river making it a superbly satisfying experience.
Don't miss: 5 Travel Essentials You Must Carry On Any Trip For The Best Experience!
Get One With Nature
If you are a patron of nature then you will have the chance to live your dream in Surat. You can visit the Jagdishchandra Bose Aquarium to catch a glimpse of the mesmerising marine life or you may also check out the Sarthana National Park where you can indulge in fun activities like safari, animal watching, and trekking.
Go On A Shopping Spree
When in Surat it is definite that you will check out the alluring fabric and apparel markets located around here. And thus, it is almost mandatory to buy all that your heart desires from this remarkable textile hub. The best markets include Shanvari Market, Old Bombay Market, Chauta Bazaar, Universal Textile Market, etc.
Some Other Spot To Check Out
Gopi Talav
Surat Castle
Ambika Niketan temple
Sneh Rashmi Botanical Garden
Lake Garden
Woop
Amaazia Water Park
Don't miss: Useful Apps That Tell You All About The Travel Restrictions At Different Places From Around The World
If you liked reading this article then stay tuned to Her Zindagi for more such interesting articles about cities and more.