Our hair is our shining glory and we make every possible effort to keep it safe and protected. However, in winters most of us happen to let our guards down. We forget that this is the time when our locks are most miserable and that it needs some extra love and care to look healthy and beautiful.
Both while staying indoors and out, we do certain things that turn hair even more brittle, frizzy and unmanageable. This includes not protecting them from the sun's harmful rays. If you thought that during the cold season you need not protect your mane from UV rays then you are wrong.
That's because the cold breeze leaves your hair extremely dry and more prone to damage from harmful sun rays. A couple of hair care tips, especially to guard against the sun's rays when it is the strongest between 10 a.m. and 4 p.m., will allow your hair to look luscious and strong. Here are a few tips to avoid hair sun damage in winters!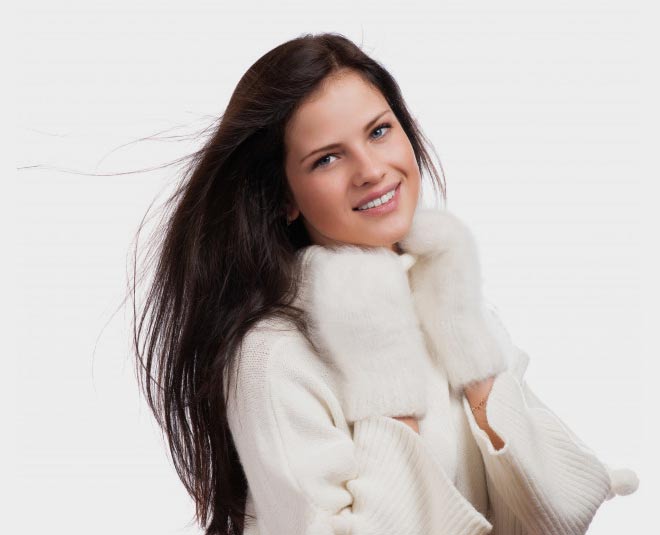 Shampoo Less Often
Our hair happens to be in a very vulnerable situation during winters. The cold breeze takes away the moisture of the strands and makes it prone to breakage and damage. Above all this exposure to the sun make things worse.
The harmful UV rays damage hair follicles, hair strands and sometimes the scalp. You don't want to put any more strain on your hair by putting chemical-infused products on it. You can either switch to homemade shampoos, or to washing your hair less often.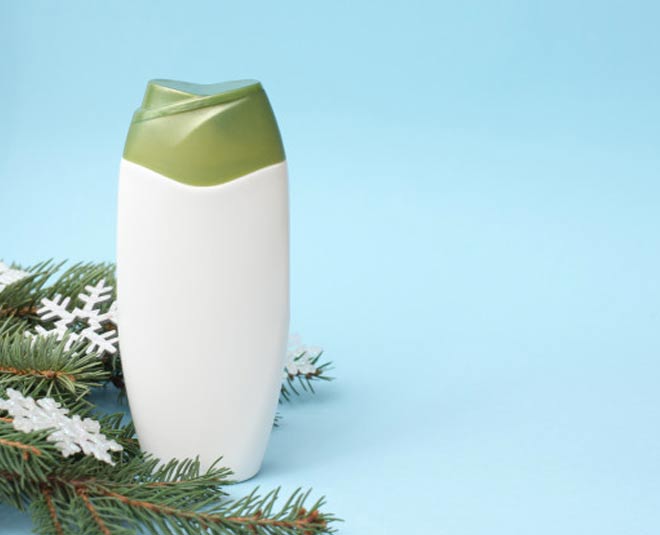 Multiple Cosmetic Products Is A Big No-No
Dry shampoos, hair serum, regular shampoos, hair sprays, conditioners, etc all are packed with chemicals that can irritate your hair. In winters, let the natural oil of your scalp flourish and do wonders!
You sure can do hot massage, and apply homemade hair packs for added nourishments, but try to steer clear of applying product after product on your hair. The most recommended tip is switching to natural ingredients.
Use SPF Hair Serum Before Stepping Out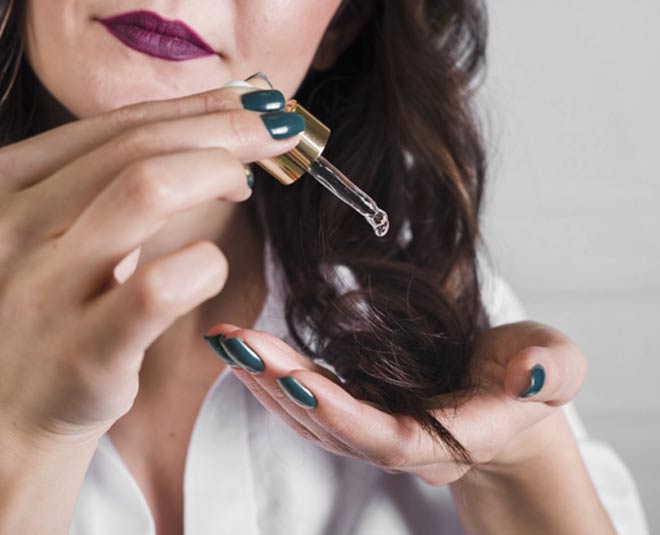 Your hair needs protection both inside the home and out. While the risk inside is very low in comparison to outdoors, you can go easy on your mane when at home. As we said, no multiple products! Hair serum with SPF is a must-have for hair care in winters.
Not only it will protect from sun damage, but also will keep the cold breeze from stealing away hair moisture. However, don't go overboard with it. Just take a couple of drops on your palms and then gently rub on your hair strands. Remember, hair serum is not for your scalp, just the length of your locks!
Don't Miss: Use Pumpkin To Make Effective Hair Treatment Masks, Serums For Deep Conditioning & Detox
Commit To Weekly Treatments
Just like we spend a lot of time moisturising and bestowing love upon our skin in winters, the hair also should get a couple of minutes. Don't just get tired of how frizzier your hair is getting, make some efforts every week to hydrate the strands instead. We suggest going all-natural.
The best thing to do is steaming (benefits of steaming). You can soak a towel in hot water and when it is just lukewarm, wrap it around your hair. Be very cautious that the towel is not very hot, otherwise, it will damage your hair, by making it frizzier. Also, deep conditioning is the key to the hydrated and nourished mane.
Don't Miss: 6 Self-Made Actresses Who Gave Us Major Beauty Goals
If you liked this article, do comment on our Facebook page. Stay tuned to HerZindagi to read more such stories.
Image Courtesy: Freepik