Walnuts are packed with the goodness of vitamin A, D, omega-3 fats, antioxidants and magnesium. Akhrot or walnut is also called the brain food due to its structure. This dry fruit is not just great for your overall health but for your hair too. Did you know this before?
To enjoy the benefits of walnuts for your hair, you can use it in the form of an oil. Yes, walnut oil is easily available in the market these days but it is best you stick to homemade oil to get amazing results. Wondering how to make walnut oil at home? Read on.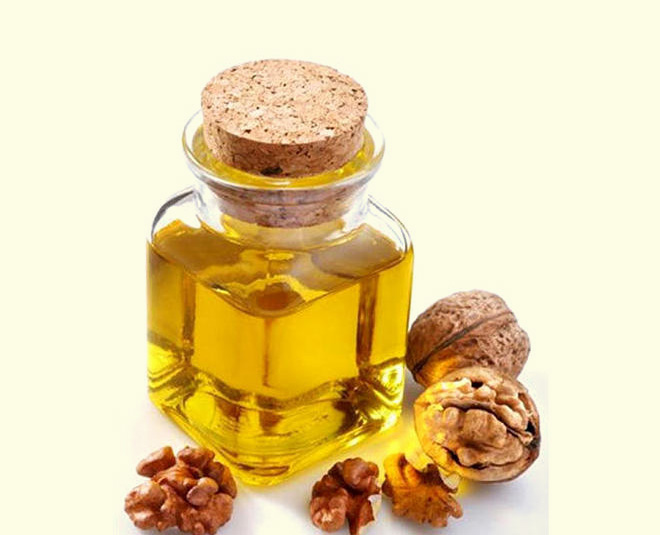 You Will Need:
1 cup walnuts
1 1/2 cup vegetable oil
Directions
Take a pan and add some water. Add all the walnuts to the pan and boil. After 10 minutes, strain the walnuts and let them cool.
Grind all these walnuts to make a powder.
Add this powder of walnuts to vegetable oil container.
You will notice that the oil changes its colour. This is when you start using this oil.
You can use this oil 2-3 times in a week.
Benefits Of Using Walnut Oil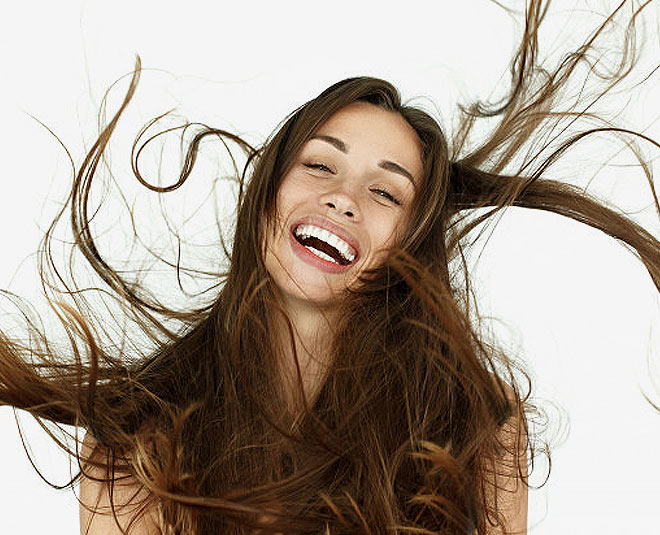 Improves Hair Growth
This oil has vitamins and biotin which promotes hair growth. It also has potassium which leads to hair growth. Walnut oil strengthens the roots of your hair and makes your hair grow.
Don't Miss: Here's How These Garlic Hair Packs Can Help You With Dandruff & Split Ends
Makes Colour Stay For Longer
Women with coloured hair should use this oil as it makes the colour stay for longer. It further makes your hair look shinier.
Don't Miss: Onion Oil Is The Best Oil For Your Hair, How Can You Make It At Home And What Are Its Amazing Benefits
Say Bye To Dandruff
Dandruff is a common hair problem we all face. Dealing with it can be tricky. If you don't treat it on time then it can increase and further lead to hair fall. Applying walnut oil on your hair can help you get rid of dandruff completely. You can apply it twice a week and then wash with a sulfate free shampoo to get the best results.
Prevent Hair Fall
We all have been there! Seeing those strands on the pillow after waking up in the morning or losing some combing our hair. Hair fall is another common issue we all face. Walnut oil has omega 3 fatty acids which prevent any damage to the scalp. You can use walnut oil once or twice a week. Keep it overnight and then wash with a mild shampoo next morning.
Makes Your Hair Strong And Thick
Women with thin hair know the struggle. Hair thinning is a major hair issue. Walnut oil can help you makes your hair thick and strong. This oil nourishes your hair and prevents your hair from breaking. If you use this oil regularly then you can make your hair strong and thick.
Along with treating all these problems, this oil also helps in improving the health of your scalp, it works as a natural hair dye too. It has anti-fungal properties that keep any infections at bay. Using this oil regularly on your hair can help you improve the health of your hair, you get shinier and thicker hair! For more beauty DIYs, stay tuned to HerZindagi!