For all those who don't know, onions are great for your hair. Packed with sulfur, vitamins, onions are great for your hair health. The goodness of onions nourishes your hair follicles and minimizes hair loss and hair thinning. It helps in hair growth.
The best way of enjoying the benefits of onions is by applying onion oil on your hair. Onion oil may not be easily available in the market but you can prepare it at home easily.
How To Make Onion Oil?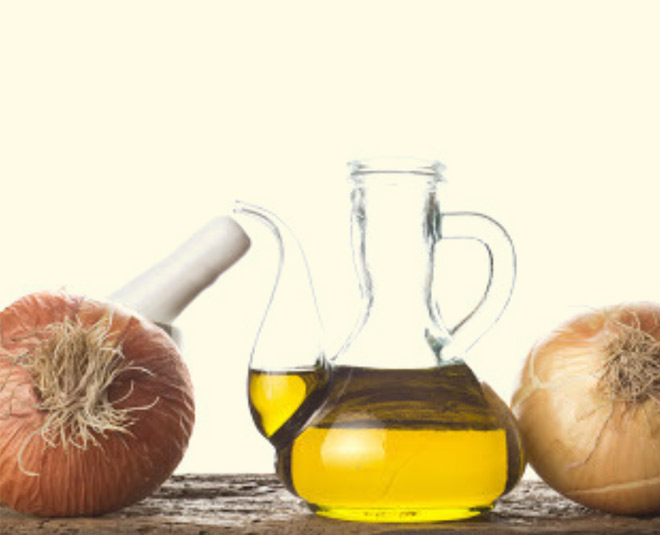 First, take onions to make onion juice. Using a grinder or juice maker, take out the onion juice. If not juice, you can take onion paste to prepare the oil.
Now in a pan, add coconut oil and add onion juice/paste in the oil. Mix well. Remove from flame and let it cool. Using a strainer, strain the oil and store in a container. You can use this oil for 6 months.
Onion oil has some amazing benefits for your hair. Read on:
1. Onion oil conditions your hair deeply. It is great for dry hair. Dry hair tends to break more and using onion oil on the scalp prevents hair breakage. Dryness also leads to dandruff and regular applying of onion oil will prevent dandruff. If you don't have time to keep onion oil on your hair for long then don't worry, even if you apply this oil on your hair before you go for shampoo, it will work as a conditioner for your hair and smoothen your hair.
2. By improving blood circulation in your scalp, onion oil helps you in achieving strong and thick hair.
Don't Miss: Grow Your Hair Quickly With These DIY Onion Juice Hair Packs
3. Onion oil may smell bad but it has some amazing benefits. You will have to wash your hair well to wash off all the oil from your hair.
4. If you have dull hair then using onion oil will help you get smooth and shiny hair.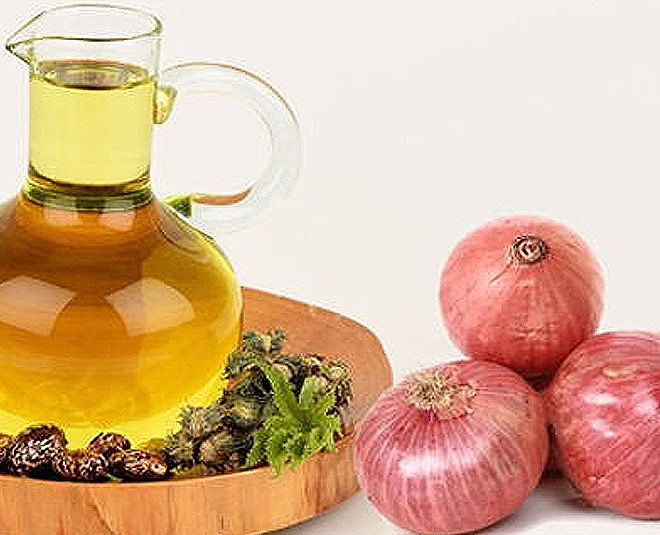 5. Using onion oil regularly on your hair helps in new hair growth. Onion oil prevents bacterial infections and this keeps your hair healthy.
Hair fall is a major hair issue today and we all have been looking for that one remedy that really works for us. Onion oil will help you deal with this problem if you follow it relogiously.