Want Your Nose Look Smaller? Try these 5 Simple Makeup Tricks
Are you conscious about your nose? Try these simple makeup tricks to make it look smaller!
Over the years most of us have learnt how to be comfortable in our own skin. Those who are still not there perhaps will soon learn the importance of self-love with growing age and wisdom. But this doesn't mean you should not feel like improving features of your face slightly.
While it is okay to go under knives and changing something that has been bothering you your entire life, sometimes, you can achieve that by just finessing your makeup skills. Today we are talking about the nose. Besides having astonishing features, most girls are not satisfied with the appearance of their nose.
There are several makeup tricks that can help you to look the way you want. Thanks to some amazing products and fabulous tools that have made this task easier. If you are someone looking for hacks to alter the way your nose looks, try these simple makeup tricks!
Contour The Sides Of Your Nose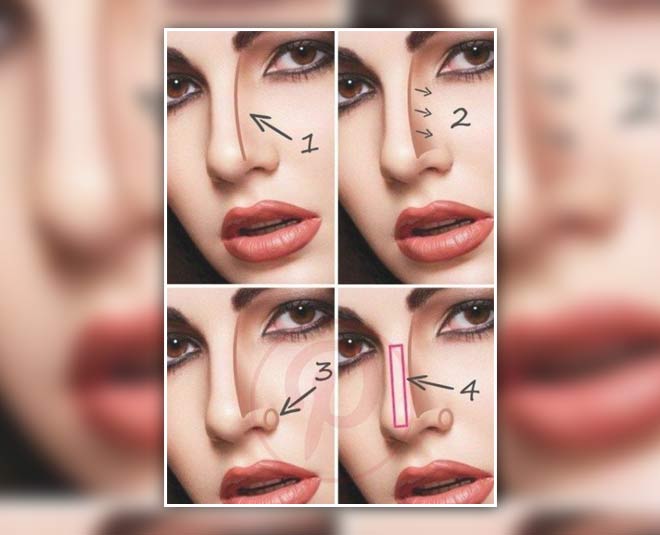 The best and the simplest thing to do is contouring the sides of your nose. All you will need is a matte highlighter. It can be from any brand, just make sure that it is long-lasting and has a matte finish and not the dewy finish. Using an angular brush, apply the highlighter on the bridge of your nose to make it look sharper and edgier. Lastly, blend with gentle moves. Don't go too aggressive, you might end up blurring the lights too much.
Bring Your Brows In Closer To Nose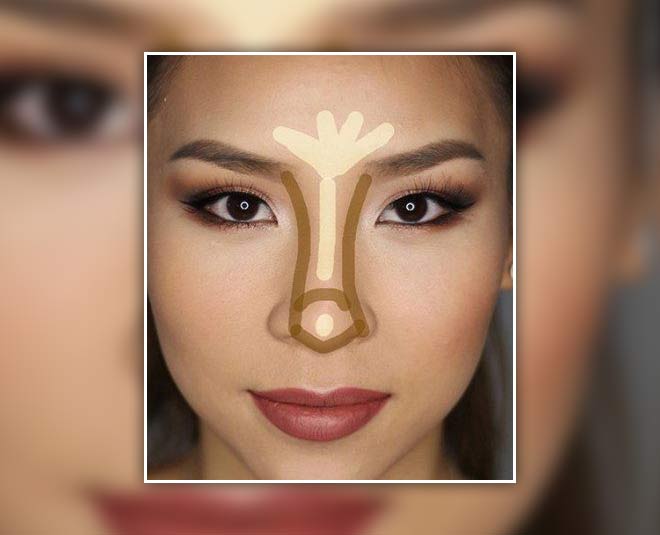 Without shaping the brows, no makeup ritual can be considered complete. The eyebrows help in defining the complete look, making you appear more attractive. To make your nose smaller and slimmer, the brows have a major role to play. Just by drawing it slightly more towards the centre, you can create an illusion of a smaller nose.
Take your usual eyebrow pencil, preferably the light brown one and slightly draw strokes towards the nose. This will automatically make the nose look more balanced and proportionate.
Use Blush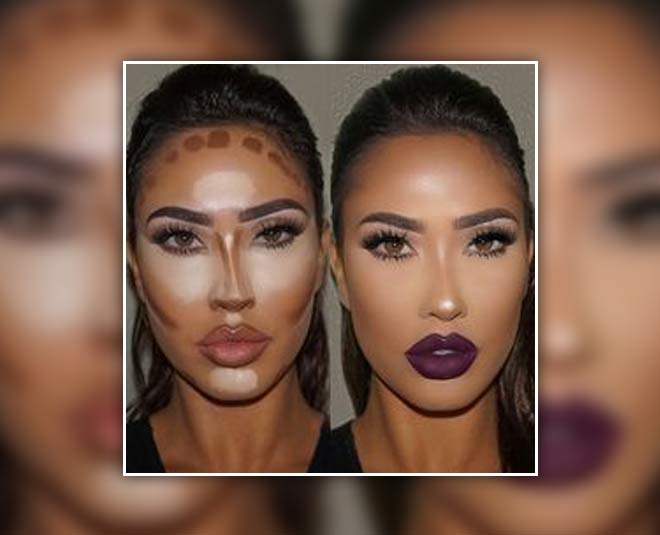 You thought blush is just to enhance the apple of cheeks? No, a simple blush can change the whole beauty game and make you appear fabulous! Take a blush closer to your skin tone, that means something that is more natural. Define your cheeks by applying the blush. Don't forget to also put the product on the hollow of your cheekbones. All in all, the focus will remain on the apples of your face and not the nose.
Try Bronzer For Smaller Nose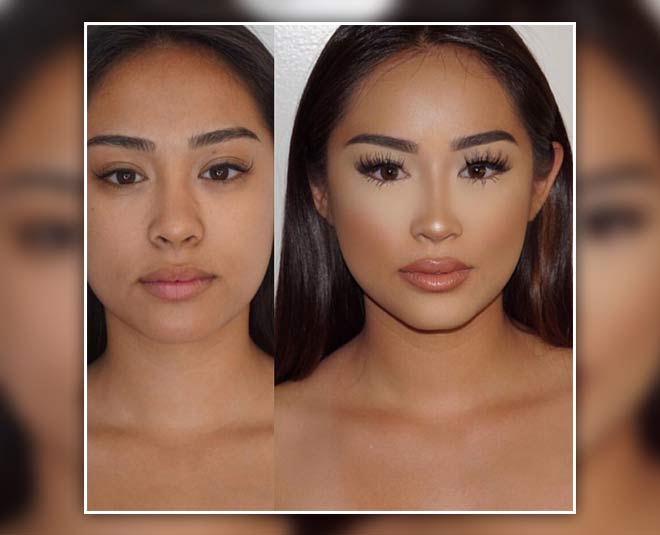 The right application of bronzer can hide away the parts of the nose that you are not comfortable with and make you look amazing. Take an angular brush and try applying the bronzer in a way on your nose that it makes the tip look sharp and the bridge of the nose more angular. You can also try applying a slight stroke in the centre if the length of your nose is what that bothers you.
Don't Miss: Janhvi Kapoor Gives Makeup Tutorial & We Are Ready To Try It At Home Ourselves!
Emphasise On Eye Makeup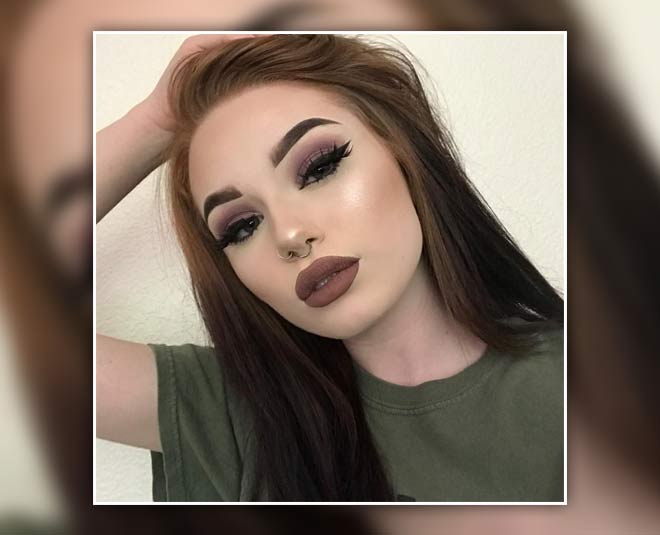 To take the attention away from your nose, you must draw the attention towards other features of your face. Indian girls are blessed with big beautiful eyes (how to use kajal for great eye makeup). Play with your strengths and define the eyes using mascara, eyeliners or even shadows. The idea is to not let the nose be the center of attraction for the onlookers!
Don't Miss: 10 Christmas-Themed Eye Makeup To Up Your Fashion Game This Holiday Season
If you liked this article, do comment on our Facebook page. Stay tuned to HerZindagi to read more updates.
Recommended Video