Looking your best on your wedding day and related functions is probably every girl's dream even if she does not say it out loud. It is not just about the makeup but also the base of it all, the skin which should be spic and span so that the makeup does not look bad. There is a skincare routine here which comes into play and it must be followed a few weeks in advance. It isn't just about the morning skincare routine but also the night time skincare routine which is extremely crucial. The right products be it market-bought or homemade are important and in the right sequence.
A proper skincare routine cleanses the makeup, keeps the pores clean and unclogs them and gives a natural outer glow to the bride. A night regime involves the makeup removal process and proper cleansing. It also takes care of the sensitive parts of the skin especially areas like under the eyes. If you do not remove your makeup at night, your skin automatically looks dull the next day. Some of the makeup items like face powder and foundation can be very drying for the skin. When you leave your makeup on around your eyes, it can lead to puffiness.
The best way to remove make-up is by using a gel or a cleansing cream for normal to dry skin type. In case you have oily skin, you must use a face wash or light cleansing milk.
Eye Makeup Removal
Make sure you wipe the area surrounding your eyes carefully but do not pull or stretch the skin.
For mascara removal, dab some cleansing gel on some cotton and hold it in your index finger or simply wrap it around the finger. Brush the cotton from underneath the lashes. For the lower eyelashes dab the cotton bud in a little cleanser and wipe softly. Don't forget to clean the corners of the eyes using the bud.
Lipstick Removal
To remove lipstick, dab the cotton in a cleanser and wipe in an inward direction, going from corners to the center. After cleansing, rinse well with cool water and never skip this step if your skin is oily. Those with dry skin should avoid the usage of soap and use a good cleanser which is made using natural ingredients like lemon and aloe vera gel.
Night Nourishment
After cleansing, your skin needs night nourishing. The night nourishing ritual tones the skin and improves blood circulation to the skin surface. Nourish the skin at night with a night cream. A night cream is what you need when we speak of this ritual. It contains emollients that nourish the skin with oils. It may also contain moisturisers and Vitamin E.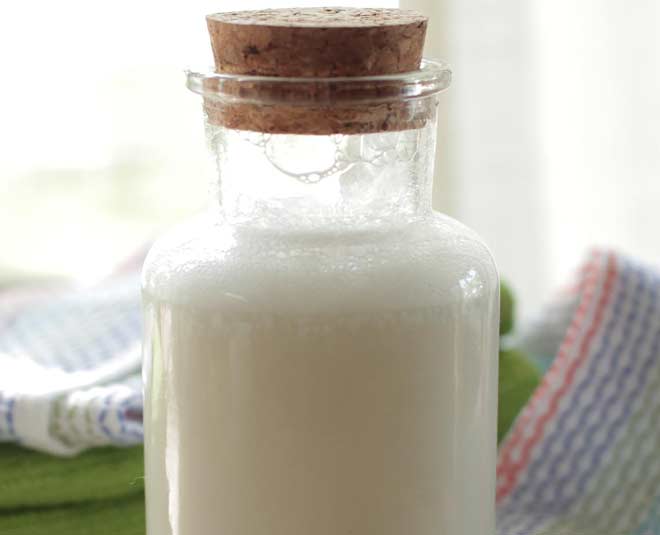 After cleansing, dab on some night cream on the face. Do add a few drops of water and massage the cream on the skin with a gentle hand, using circular motions, as well as outward and slightly upward strokes. Massage your face for 3 to 4 minutes and let the skin soak in the goodness. Remove excess cream with moist cotton before bedtime.
Remember that when you massage, the strokes you use are gentle and do not tug onto your skin. This leaves the pores free, so that repair work can continue efficiently.
Massage the delicate skin around the eyes, with the ring finger only. Use movements in one direction only and not back and forth.
Don't Miss: Shahnaz Husain Tells How To Get Rid Of Pimple A Day Before Your Wedding
You must apply the cream on the neck too and massage it with both hands. Begin with the chin, going downwards. The pressure should as you massage downwards.
Those who are prone to pimples and acne, or have oily skin, should not use night creams. If the skin is oily, or if there is acne, your night care routine involves cleansing, toning and application of products to control pimples and acne.
For combination and oily skin, use a face wash that has ingredients like tulsi and neem. Or, a cleansing lotion or light cleansing milk could be used but pay attention to the ingredients list, it should be free of chemicals.
Don't Miss: Try These Home Remedies For Chapped Lips By Shahnaz Husain For A Smooth Smile
For acne, pimples or rashy skin, opt for a medicated cleanser. After cleansing, the skin should be wiped with a rose-based skin tonic and cotton pads. For acne, apply medicated anti-acne lotion on the eruptions and leave on overnight. If there are acne marks, apply an anti-blemish cream only on the marks and leave on overnight.
For all skin types, an under-eye cream should be applied around the eyes and wiped off after 15 minutes. Do not leave cream on around eyes at night, while you sleep.
Shahnaz Husain is a renowned beauty expert who writes for many esteemed publications and dolls out effective remedies for HerZindagi readers.