If a pimple occurs just before your wedding day, it can actually be very difficult to get rid of it. However, some remedies may help to reduce inflammation and minimise it. Make-up may be used to make it less noticeable thereafter.
Daily cleansing and skincare, with appropriate products, is the only way of protecting the skin from pimples and acne. Keeping the pores free of hardened oil and reducing oiliness of the skin is very important. As part of the cleansing procedure, you can also use a scrub on the rest of the skin to brighten it. But do not use it on the pimple directly.
Rice Powder & Yoghurt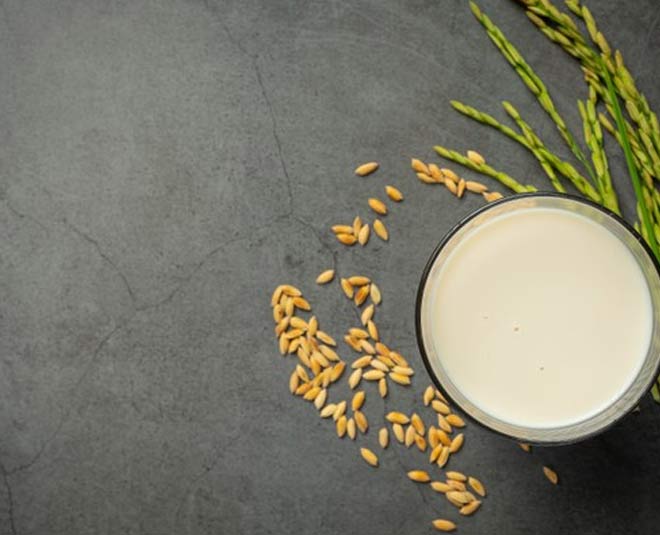 Mix rice powder with a little yoghurt and pinch of turmeric. Rub gently on the skin with circular movements. Rinse off with plenty of water.
Astringent Lotion
After cleansing, use an astringent lotion. Wipe the face with it, using cotton wool, especially on the area with the pimple. Astringents help to reduce oiliness of the skin and dry out the pimple too.
Cucumber has an astringent effect. So, you can apply cucumber juice by itself on the face and wash it off with plain water after 15 minutes. It helps to reduce oiliness and close the pores.
Or use green tea, which works well as an astringent toner. All you need to do is soak green tea leaves or a green tea bag in a cup of hot water. Let it sit for half an hour. Allow it cool for a couple of minutes and strain. Use the liquid directly on the skin.
Glycerin
After using all these elements, if the upper layer starts feeling dry and patchy all of a sudden, just try this simple solution. In a bowl, mix 1 teaspoon of pure glycerin with around 100 ml of rose water. With a cotton ball, apply a little of this mixture on your face to relieve dryness. Avoid creams and moisturisers on the pimple.
Sandalwood Paste
You can apply sandalwood paste on the pimple to remove it. Leave it on for an hour, to reduce the pimple and inflammation.
After some time, mix 1 teaspoon cinnamon (dalchini) powder, ½ teaspoon methi seed powder, lemon juice and a few drops of honey. It should be a sticky paste. Apply it only on the pimple. Leave this on for an hour to reduce redness and lessen the pimple.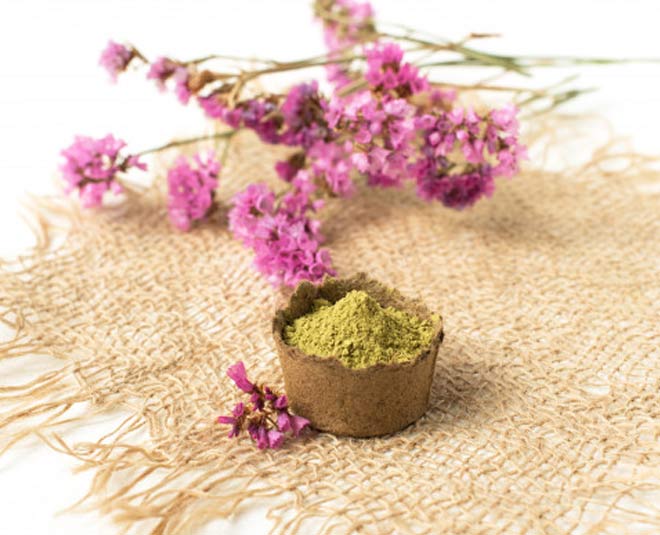 Multani Mitti Paste
In the evening, mix multani mitti, rose water and sandalwood paste together into a paste. Apply on the face, but don't forget to avoid the lips and area around eyes. Wash it off when it dries. If skin feels dry, apply the rose water and glycerin lotion.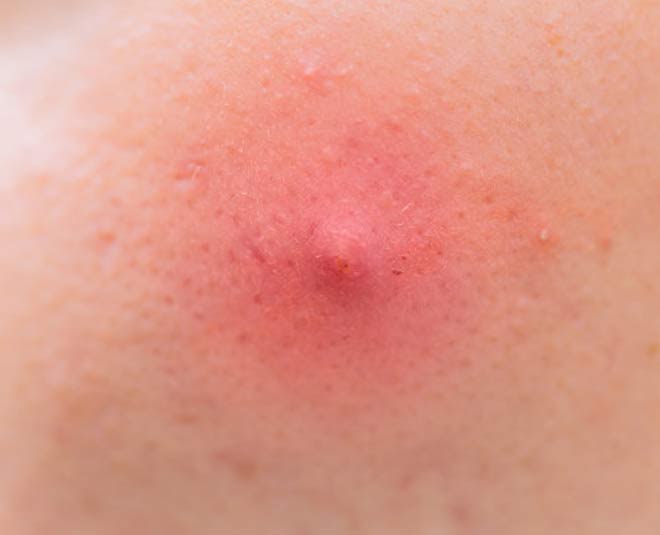 Tea Tree Oil
After washing off the pack, add 2 drops of tea tree oil to 1 tablespoon of rose water. Apply this on the pimple, using cotton wool.
Neem Leaves
Another simple yet effective remedy is using neem leaves. Boil a handful of neem leaves on a very low heat in around 3-4 cups of water. Keep cooking for one hour and then leave it overnight. Next morning, all you need to do is strain the water and prepare a thick paste of the boiled leaves. Using a brush, apply it on areas with the pimples.
Make-Up
Once you have done all of this, then it is time to rely on makeup for the flawless bridal skin. Make-up can assist in hiding the pimples. A thin coat of foundation over the pimple will do. Once you cover the pimples, wait for it to dry and then apply foundation on the entire face.
Touch up the pimple again with foundation. Then apply powder to set the foundation (mistakes that are making your foundation look cakey). If you have a pit (tiny hole) left by a pimple, you can hide it with make-up. Take a foundation that is one or two shades lighter than the one you use on your entire face. You must apply the light foundation into the pits. Don't use your hand on the skin, instead, try using a fine brush. Also, a concealer can help achieve a flawless look even better. First, apply concealer and then wait for a few minutes. Once done, use a normal foundation or compact powder on the rest of the face.
Don't Miss: Shahnaz Husain Shares Natural Ways To Lose Weight
Lemon Water
Last but by no means the least, lemon water for clean skin. Add the juice of a complete lemon (amazing benefits lemon detox diet) to a glass of water and have it first thing in the morning. Drink plenty of water during the day. It helps to remove toxins and brighten the skin. Include fresh fruits, raw salads and curd in your diet and avoid heavy food.
Don't Miss: Get Rid Of Dandruff Before Your Wedding With Tips By Shahnaz Husain
Shahnaz Husain is a world-famous beauty expert with years of experience. Learn simple remedies of common skin and hair problems from her on HerZindagi.