The cold season is not exactly your skin's best friend as it brings with it issues like dry skin, dry scalp and chapped lips. So it becomes crucial that we use remedies either prepared at home or bought off the market shelves to combat these ailments. Going by the skincare trend, home remedies are back in our lives and we are again channeling the nuskhas our ancestors shared and passed down to us. Here are some of these remedies that workout most of the time so note down and follow them religiously to get those soft and smooth lips.
With the winter wedding season on, it is very important that our skin and lips are smooth for a better application of our makeup or else all that money spent becomes useless. If your lips are chapped, the best of lipsticks look hideous, the airbrushed foundation looks hopeless on uneven dry skin.
We must understand that the skin on our lips is very thin and delicate as it does not have oil glands like the rest of our body does. Peeling becomes normal and they always looked chapped when we do not have enough water especially in the cold season. These tips will make a difference so read on
Diet
For starters, you must remember that vitamins A, C, B2 are necessary for our lips. So add food items like lemon, oranges, ripe papaya, tomatoes, carrots, green leafy vegetables, nuts, whole-grains, oats, and milk products to your diet. However, do connect or consult with your doctor especially if you have any medical condition.
Care
Once you have washed your face, rub the lips gently with a soft towel as this helps in removing dead skin. Apply malai or cream of milk daily like a mask and leave it on for an hour.
If the lips become dark, add 2-3 drops of lemon juice to the malai. Before sleeping at night, apply pure almond oil daily on the lips and leave it on.
Mix some honey with sesame seeds or walnut powder to make a scrub for the lips. Add a little almond oil as that helps in softening. Almond oil is very nourishing and also helps in lightening skin colour over a period of time. In fact, almond oil can also be used to remove lip make-up as well. This oil also contains several vitamins and minerals, including zinc, vitamin E, potassium and monounsaturated fatty acids.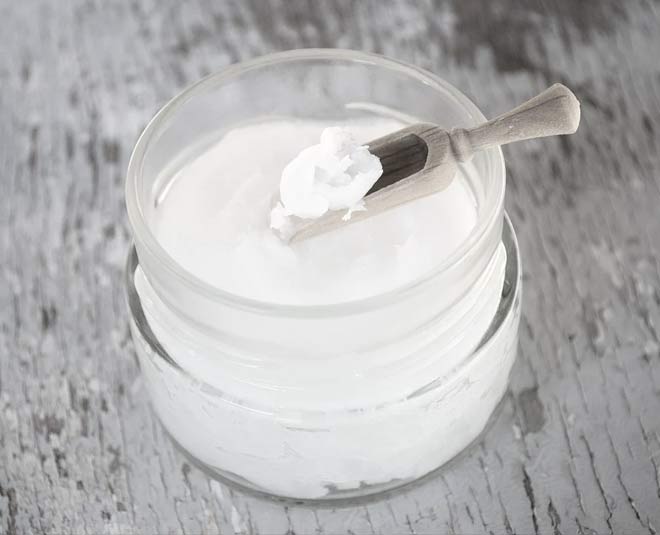 Argan oil and coconut oil as well are very good for the nourishment of your skin. Argan oil is a great source of unsaturated fatty acids and vitamin E. It gets easily absorbed by the skin and is ideal for lip care. The fatty acids also help in nourishing and softening the skin. They prevent chapping and improve skin texture as well. Argan oil can be used directly on the skin but use only a few drops.
Don't Miss: Shahnaz Husain Shares A List Of Beauty Creams Which Are A Must Have
Coconut oil has also been valued for its nourishing and moisturising ability. It has a great skin-softening ability and can be applied on the lips. It is said to work better than cream. In case you have cracks in your lips then this oil could be your best friend. You can use coconut oil as your makeup remover as well and apply it like an overnight mask too. In the day time, you can keep it on for 15 minutes and then wipe it off with cotton. The advantage is that
Don't Miss: Curly Hair? These Tips Will Help You Manage Better
unlike other preparations that may contain synthetic ingredients, coconut oil can be safely applied on the lips. Another advantage is that unlike other oils, coconut oil does not become rancid.
So try these remedies and let us know what worked the best for you. Stay tuned to HerZindagi for more such tips by beauty expert Shahnaz Husain who is well known worldwide.