How often do you pay attention to your skin? Somewhere in between our busy work schedules, we have stopped taking care of our skin the way we used to. Agree?
High time we start to! None of us has the time to get into complex skincare routines so we thought of bringing you an easy beauty hack that can completely transform your skin.
This one is a really easy-to-do beauty hack that can do wonders for your skin in a jiffy. Read on.
Things You Need
Fresh Rose Petals
Pure Rose Water
Ice Tray
Directions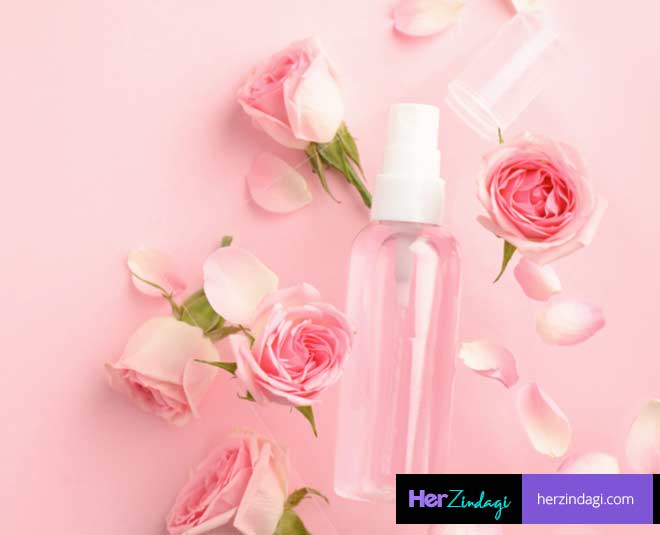 In a bowl, pour in fresh rose water and drop in fresh rose petals.
Now transfer this mix to an ice tray and leave it to freeze.
Rose water ice cubes are ready!
How To Use Rose Water Ice Cubes?
Once frozen, use these ice cubes to gently massage your face. Massage in circular motion and don't skip your neck.
These rose water cubes can be used anytime. For best results, you can use it at night, before going to bed.
Benefits Of Using Rose Water Ice Cubes
1. Now that the hot summers are here, we all need something that refreshes our skin instantly and makes us feel cool. These rose water cubes are the easiest hack to cool down your face after a long hot day.
Don't Miss: Identify Purity Of Rose Water Bought Online, Store With These Tips
2. Open skin pores are one of the most common problems we face and things get worse during the hot summers because oil and sweat get accumulated on our skin which clogs our pores and makes it difficult for the skin to breathe. This further makes your skin look dull and old. Rubbing these rose water ice cubes on your face will help you tighten the pores and make your skin look youthful.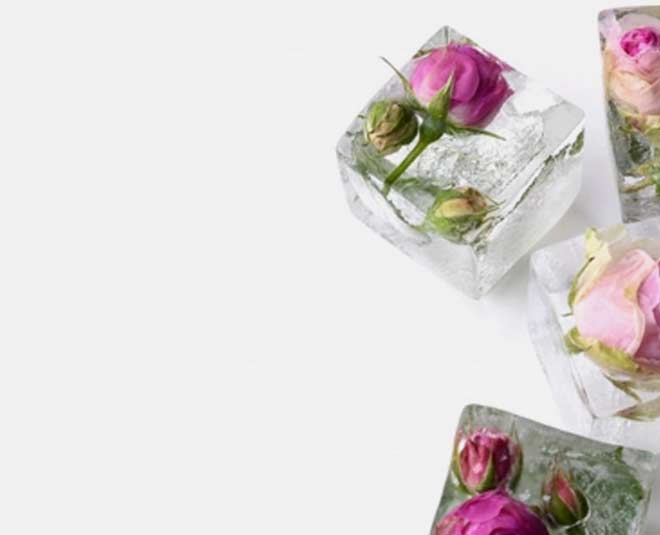 3. Sunburns and heat rashes are other common skin issue we face during this hot season. These rose water ice cubes are the easiest remedy to treat these two skin problems.
4. Rose has hydrating properties which are great for our skin especially during the summer season. Rubbing these rose water cubes helps in eliminating puffiness. It also makes your skin soft and supple.
5. Acne breakouts increase during the hot summers. Massaging your face with these rose water cubes will help you control acne. This is because rose water helps in closing the open pores which are the main reason why one suffers from acne breakouts.
Don't Miss: Try These Homemade Rose Water Face Packs For Glowing Skin
6. The current situation is so stressful for all of us. An easy way to de-stress our minds is by using these rose water cubes. A quick massage with these rose water cubes helps relieve tension from the mind and help de-stress.
7. On days you want an instant glow on your face, these rose water ice cubes will come to the rescue. Just take one ice cube and rub it all over your face and neck. Let it all dry naturally and voila, you have beautiful, glowing skin.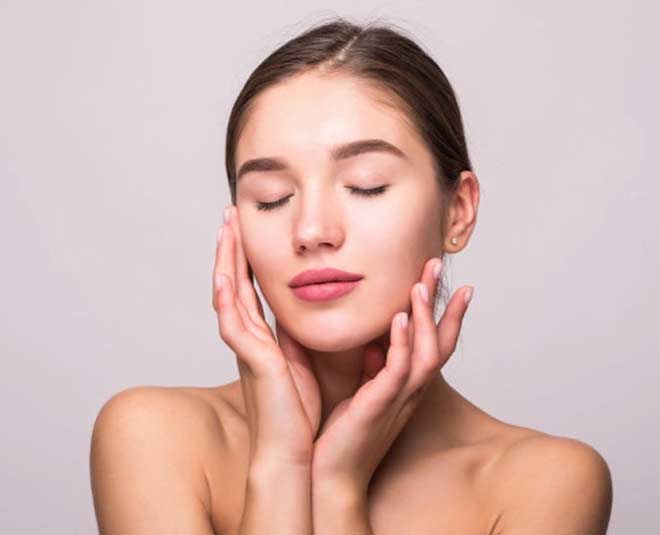 8. These rose water cubes can be used to soothe and calm your skin after you have waxed or shaved your skin. It soothes the irritation and reduces inflammation. Gently rub the cube and get relief instantly.
Though this beauty hack is completelty natural and shouldn't have any side effects, it is best you do a patch test on your hand by rubbing the ice cube and then use it on your face. Do try this beauty hack and share your experience with us. For more such stories, stay tuned!