Spotless, soft and glowing skin is what every woman wants. The one who is blessed with such skin makes others feel envious. The dirt and pollution in the air, along with the scorching sun and junk food quash the dream to have the desired skin type. In addition, you often get to deal with pimples, acne, wrinkles, and open pores. Skin pores, especially those exposed to the sun, widen up making skin look duller. Need not get disheartened, as we are here with a simple solution, an easy and quick home remedy that will help you to bid adieu to your open pores problem. The best thing about this home remedy is that it doesn't have any side effects and apart from closing your open pores, it gives you a glowing and flawless skin. So without any delay let's find out which this home remedy is and how to make and use it.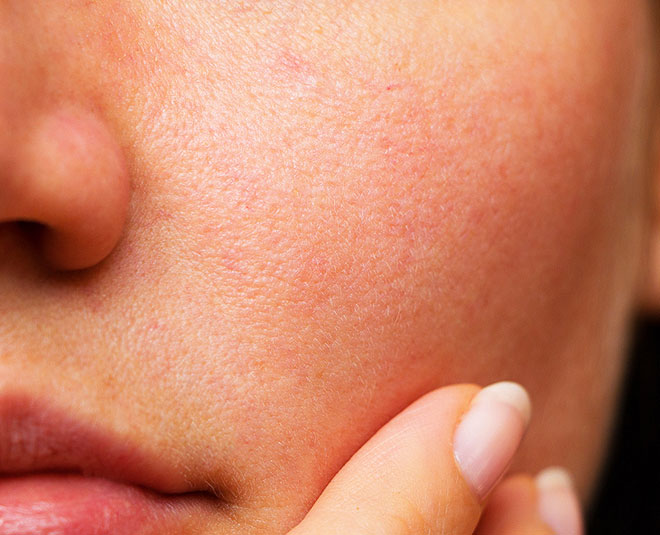 Often open pores are a direct result of the face not getting scrubbed and cleaned properly. Also after your pimple dries up it at times leaves a mark and gradually that pores in that area open up. Women often use concealer and foundation to hide these pores but these are just temporary solutions. After washing the face open pores be one visible once again making you all the more sad. If you really want to get rid of this problem of open pores then trust this home remedy.
Must Read Treat Open Pores, Get Flawless, Glowing Skin With Steam Facial & Herbs At Home
Ingredients
Cucumber juice - 4 big spoons
Potato juice - 4 big spoons
Lemon juice - 1 big spoon
Method To Make & Apply This Home Remedy
Mix cucumber juice, potato juice and lemon juice together and place it in an ice tray, refrigerate
Apply on the face once it is completely frozen
Gently rub it on your face for two to three minutes and leave it like that for a few more minutes
Follow this method daily for one week for best results.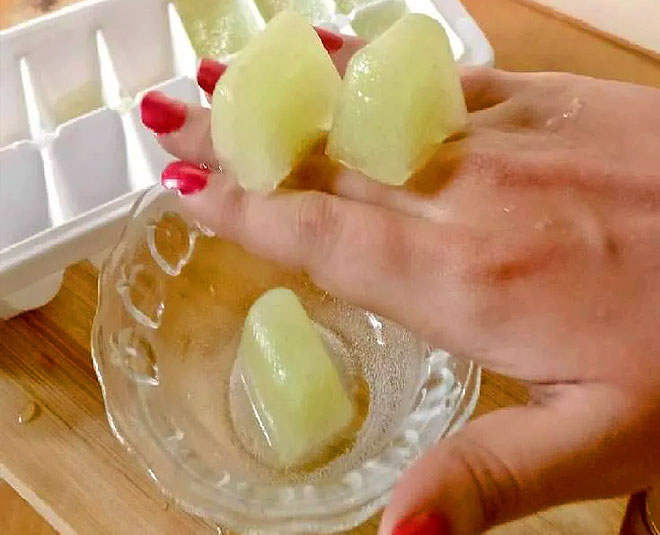 This remedy will leave you with glowing skin as well as rid you off tan and dark spots.
Why Only Cucumber, Potato, Lemon For Open Pores?
Potatoes are also good to treat open pores. Potatoes contain starch which is extremely good to close pores and rid the skin of pigmentation. The anti oxidising properties of potato help in removing wrinkles and dead skin cells as well.
Cucumbers are also very good for the skin. It not only helps closing open pores but also improves skin texture and has anti ageing properties.
Lemon too is extremely good for the skin as the citric acid cleans the skin and helps close open pores. It also helps in cleaning blackheads effectively.