I am a fan of shampoos which do not have sulphates and are paraben-free. So when I got my hands on this shampoo by Khadi Natural, I had to give it a try. The words hibiscus, anti-hair fall, and the subtle pink colour were music to the ears and fitted exactly what I had been looking for. So here is my detailed review of the Khadi Natural Ayurvedic Hibiscus Aloe Vera Anti-Hairfall Shampoo.
Claims
According to the brand, Khadi Natural Hibiscus & Aloe vera Hair Cleanser is full of rich vitamins and enzymes the help in repairing dead skin cells of the scalp. This cleanser acts as a great conditioner and leaves your hair smooth, shiny, and manageable.
Main Ingredients
Reetha, aloe vera, hibiscus, green tea, licorice, banyan tree, fenugreek, and rose extracts.
Packaging
This pink shampoo comes in a sturdy transparent plastic bottle with a golden coloured plastic cap. The packaging in the shades of pink and cream looks pretty with a dab of golden metallic here and there. This 210 ml bottle looks nice on the bathroom shelf and due to the transparent bottle, one can see the quantity of the product left after every usage.
The cap of the bottle is sturdy as well and gives a click sound every time you close it, so we know when it is tightly shut to avoid spillage. The product needs a little squeeze to come out so it is safe to carry in your luggage as well.
Price
Priced at Rs 375, available online on my many websites, the shampoo is quite affordable given the quantity.
Don't Miss: Organic Hair Oils That Will Help Prevent Hair Fall
Consistency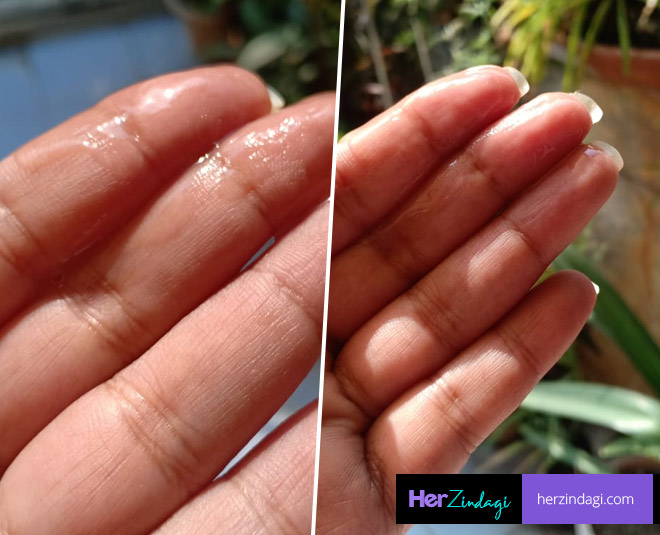 It is a mild pink shampoo that looks almost transparent on the hand. It has a flowing consistency.
Fragrance
If you are expecting a sweet-smelling shampoo then this is not it at all. It is an ayurvedic shampoo so do not expect perfumed fragrances. It is more medicinal but subtle and has a slightly sweet note to it due to the presence of hibiscus.
Don't Miss: Treat Dry Damaged Hair With These Homemade Hair Conditioner Recipes Using Kitchen Ingredients
My Experience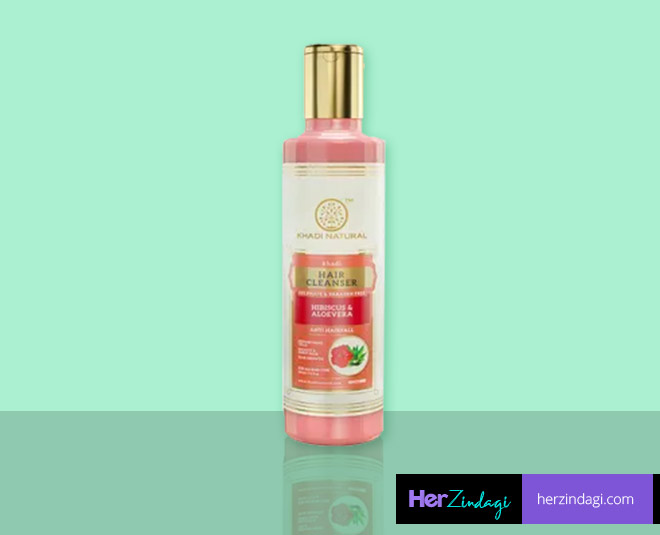 What I like about this shampoo is that it is not perfumed as the more your product has added fragrance, it indicates the presence of chemicals. When it comes to the application, you do need a large quantity as it doesn't lather like soapy hair washes do but it does a good job. Just massage well and be patient. This is the case with all foam-free and soap-free genuine shampoos. When I used it on my well-oiled hair, it needed two uses.
The fragrance was very subtle but was camouflaged with my hair conditioner and hair serum that I need. It does not dry out your hair so that was a relief. As for being an anti-hair fall cleanser, it took me 3 weeks (6 washes) to see the effect. Earlier I was shedding hair as if a baby is plucking out my hair every second and the white flooring, cushion covers were proof to that but slowly the hair fall speed has halved.
Don't Miss: Why You Should Not Skip Applying Conditioner On Your Hair
Pros
Paraben-Free
Sulphate Free
Transparent Bottle
No Added Fragrance
Sturdy Cap
Effective
Cons
If Ayurvedic fragrances are not to your liking then you may want to skip it.
Doesn't lather, but again it depends on person to person.
My Verdict
I certainly like the shampoo and if you massage it well into your scalp, then you will too.
Rating
4/5
Stay tuned to HerZindagi for more product reviews and buy accordingly.