It's no secret that Priyanka Chopra has won hearts all across the globe with her brilliant acting skills and beauty. The actress has always been active on her social media platforms by voicing her opinions on social issues and spilling beans around her skincare regime. She recently took to her Instagram story to share a picture where she can be seen wearing a gold sheet mask. If you are wondering how the golden masks are beneficial for your skin then don't worry we are here to tell you everything about this magic mask.
What Are Sheet Masks?
The beauty market is going ga ga over the face shape fabric masks soaked in a serum that is infused with many hydrating and soothing properties. Sheet masks are different from your regular face packs which you have to apply for at least 10-15mins and wash off. With sheet masks, you need to keep the solution dipped sheets on your face for 20mins and then tap the residue into the skin instead of washing it off.
Why Golden Masks?
It is believed that gold face masks have anti-aging properties and have been used by legends like Egyptian queen Cleopatra. Gold face masks have many benefits that help your skin with revitalizing and rejuvenating. Using a gold mask on your face gives you a radiant and youthful glow.
Don't miss: Some DIY Black Seeds Face Masks And Their Benefits
Advantages of Using Gold Masks
Youthful Skin
Gold infused masks are believed to promote the production of collagen in your skin which is the main reason for slowing down the aging process. It also combats with issues like fine lines, wrinkles, and sagging resulting in toned and firm skin. It also boosts elasticity for younger-looking healthy skin.
Fights Age Spots
It is said that gold masks can combat free radicals in the body and reverse the sun damage and age spots occurred on the skin with time.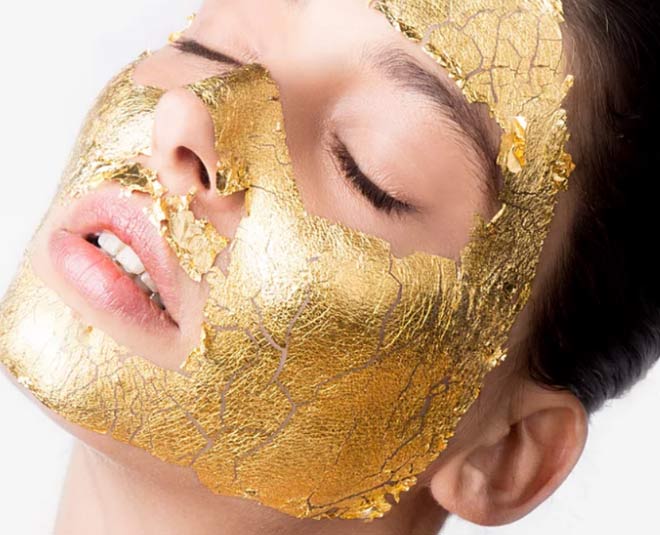 High In Antioxidants
Gold face masks are rich in antioxidants that help your skin to repair, renew, and protects it from environmental damages.
Reduces Skin Inflammations
Gold face masks are anti-bacterial and anti-inflammatory that helps your skin with fighting acne and other skin issues. It is also believed to soothe your skin inflammations and problems.
Don't miss: Here Is Why You Should Start Using Under Eye Masks
Types Of Gold Masks You Can Choose from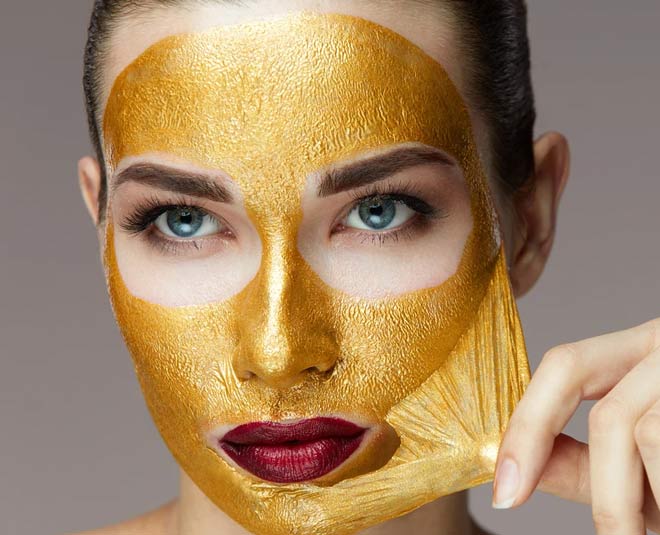 Gold infused Sheet Masks
Sheet masks are easy to apply and remove and they come in fabrics and foil material that has cut around your nose, eye, and mouth area. It deeply moisturizes your skin and hydrates it completely.
Don't miss: Here Is Why You Should Add Face Sheet Masks To Your Beauty Routine
Gold peel off mask
The golden peel-off masks help you with getting rid of blackheads around your nose and mouth area. It deeply cleanses and purifies your skin leaving it soft and supple.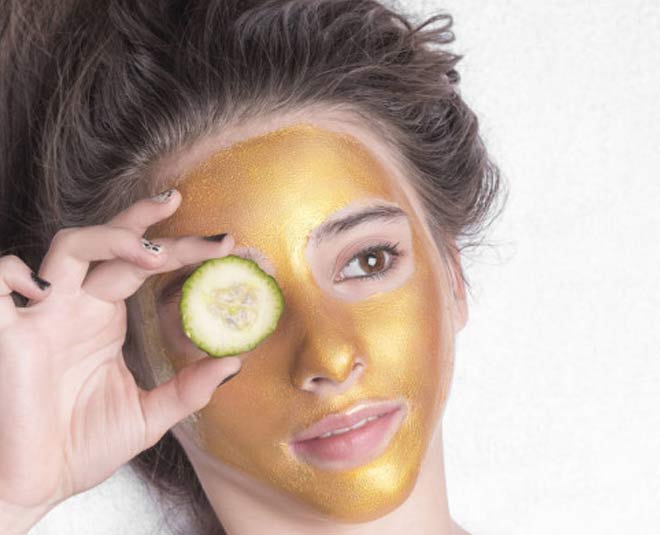 Cream Based Gold Face Packs
These face masks can be applied directly on your cleansed face with the help of an applying brush or fingers. Let the mask sit for 15-20 mins or till it gets dry and then wash it off with plain water and apply moisturizer.
We hope you would find this information related to gold masks useful Stay tuned to Herzindagi for more.
image courtesy: allfacemask,all the pretty birds,everypixel,earth therapeutics