When it comes to style and fashion, it is not only the colours and certain kinds of textures that count. It is also the makeup, and most importantly the hairstyles that changes the complete style game! In India, we have seen a major shift from long hair to pixie haircuts over the year.
In 2020, we especially noticed many changing their coiffures, as the post-quarantine ritual. While some didn't talk about it much, celebrities like Kriti Sanon, Hina Khan, etc were quite vocal about it and also inspired others to try something new when it came to their mane!
Given the stressful lockdown period, a simple hair transformation assisted many to feel fresh and like a new person. But which were these trends that became the talk of the town? Read on to find out the most popular hairstyles that dominated the year 2020!
Short Haircuts
Most Indian girls are obsessed with their long locks. They were regarded as the monster long hair in 2020 and was somehow out-ruled by short haircuts. Many celebrities and fashionistas were seen going short, including Hina Khan. She took the internet by storm when the actress posted some amazing snaps showing her short trim. We think she is looking marvellous in her edgy look.
Chandelier Layers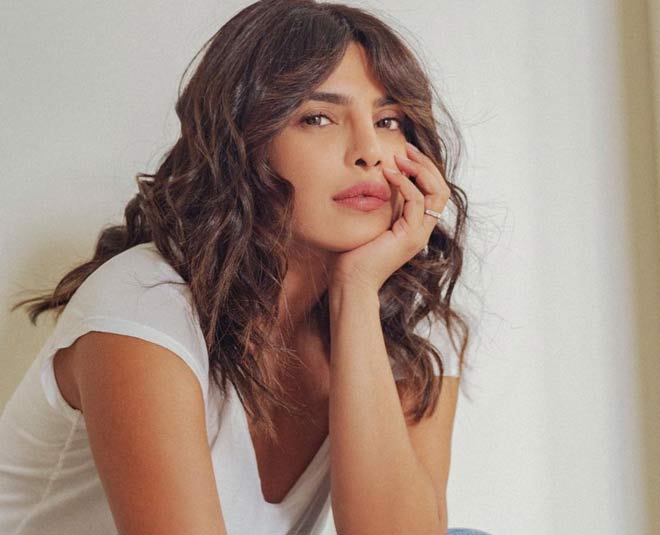 No matter if your hair is long or short, almost all the celebrities were seen carrying the chandelier layer at one point or the other in 2020. We couldn't keep ourselves from admiring Priyanka Chopra, she seemed chic and ultra-stylish in the choppy bangs. Besides looking modern, the hairstyle also gave a nice vintage look. The best part about the hairstyle is it does give definition to the face but don't necessarily make you sacrifice the length.
Beach Waves
Most of us didn't want to cut short our hair during the lockdown period but still needed that new look. Thanks to beach waves, it gave many the much-desired transformation! The hairstyle remained popular on the big screens, with celebs like Sara Ali Khan and Kiara Advani carrying it in their films Love Aaj Kal and Guilty respectively. The most marvellous thing about the beach waves is that it gives that soft, tousled, and relaxed appearance, alongside the good texture.
Textured Braids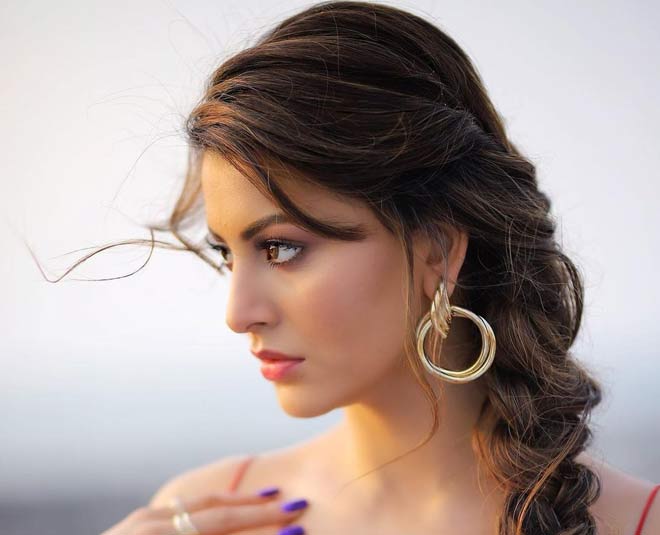 The trend of textured braids not only remained popular in 2020, but it also ruled the past year 2019. Celebs like Alia Bhatt and Kriti Sanon were seen making head turns on the red carpet with their chic hairdressings. Even in 2020, many became the cover girls exuding glamour in the textured braids. We totally love this trend and seems like it is here to stay for a really long time and for all the right reasons!
Straight Bob
Not everyone happens to be a fan of textures and colours, some like to keep it simple and straight. Just like soon-to-be mom Anushka Sharma. Her maternity glow, along with the straight bob seems to be one of the best looks the actress ever carried. Many think that this cut is more to give that soft look, but on many, it also gave that edgier and sexier appearance.
Asymmetrical Cut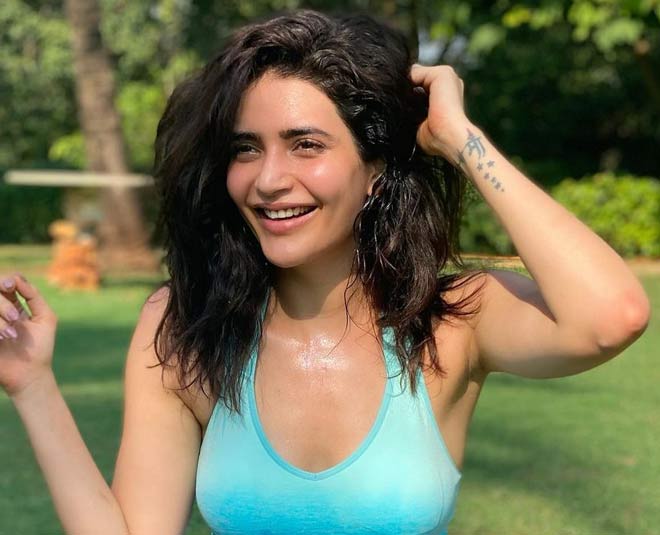 Who doesn't want their hair to make their faces look sleeker? The asymmetrical cut helped many to achieve a sharp appearance by going for the cut with voluminous curls on one side. The hairstyle is also one of the easiest ways to make the face appear slim and trim, regardless of gaining a little weight (lose 1 kg in 3 days).
Don't Miss: Glam Up Every Day With These Easy To Make Hairstyles!
Peek A Boo Hair Colour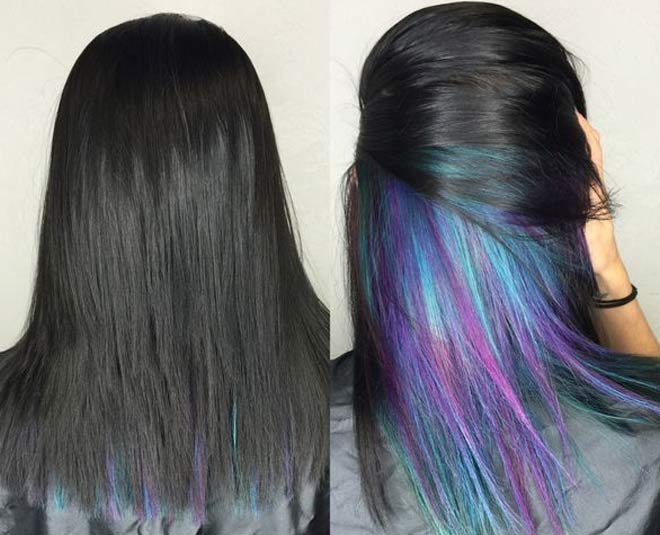 While this was not the trend that celebrities seemed fond of, it surely ruled the hearts of millennials (what love means to the Indian millennials), who felt like playing around with colours and experiment with their looks. The peek a boo highlights are simply various hues that you add under a thin top layer. This allows the drama to remain slightly hidden, but at the same time amazes everyone when hair moved even a bit!
Don't Miss: 3 Easy Ponytail Hairstyles You Can Carry Everyday
If you liked this article, do comment on our Facebook page. Stay tuned to HerZindagi to read more updates.