We all use the best quality products for our hair but still the natural shine and the healthful bounce fails to appear and that is why we keep wandering here and there in the search of the best products that could actually bring back the lost life in our hair.
The amount of pollution in the atmosphere, chemical-laden products, and excessive styling are the reasons why we end up losing the healthy shine of our hair. Moreover, the climatic conditions and the seasons also impact your hair quality that is why you should follow variable routines depending upon the weather conditions. And now that the summer season is here mint is going to be your saviour for the season. So, take a look at some of its mask recipes and benefits for hair.
Mint Hair Masks To Try
Mint And Curd Hair Mask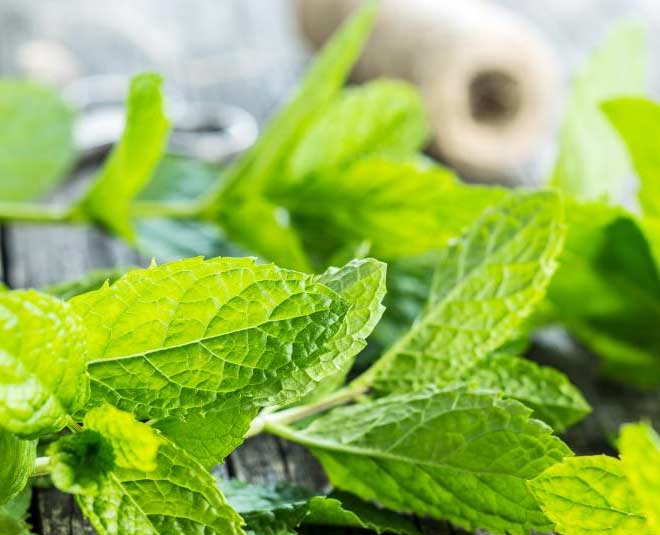 For this hair mask, you will need only two ingredients that is mint leaves and curd.
Begin by grinding the mint leaves into a paste in the grinder nicely.
Then add curd(curd face masks) to the mint leaves and mix once again.
Once you have a smooth paste, apply it over the roots of your hair, sliding down to the tips.
Carefully apply the paste on each hair strand and let it stay in the hair for 30 minutes, you might want to cover your head with a shower cap so that the mixture doesn't drip.
Once you're done, take off the shower cap and wash your hair with a mild shampoo and conditioner.
Try using this mask twice a week for great results.
Mint And Banana Hair Mask
We know how bananas protect and nourish our hair and how they are great to use.
You can prepare a very healthy hair mask with mint leaves and banana which will cleanse your scalp and give your hair the shine they've lost.
Just puree a banana, add a few drops of lavender essential oil, and about a teaspoon of coconut oil(coconut oil hair masks).
Puree mint leaves and add them to the banana mixture. Blend all the ingredients well and refrigerate this for 30 minutes.
Then apply it over your hair from roots to the tips.
Wash this mixture after 20-30 minutes and rinse your hair with cold water and shampoo, skip the conditioner, and towel dry your hair.
Aloe Vera And Mint Hair Mask
Leading Hair Stylist and Expert Jawed Habib also loves this hair mask and recommends everyone to try it in the summer season.
All you have to do is take some aloe vera gel, directly from the leaves or store-bought, then add pureed mint leaves to it and finally add olive add to thicken the mixture.
Apply this mixture on your roots and wash after 5-10 minutes with a mild shampoo and you will be good to go.
Some Benefits Of Using Mint Hair Masks
Mint is a staple herb of the summer season and it comes in handy for both hair and skin care too. For hair, it helps in the following things:
It reduces dandruff and itching on the scalp and makes your scalp super healthy.
It also facilitates better hair growth and reduces hair fall.
Also, help in treating oily and dirty scalp.
So, why wait? Go use mint hair masks right away!
Don't miss: Here's A Step By Step Guide To Do Scalp Treatment At Home
Stay tuned to Her Zindagi for more.
(Image Courtesy: asianet.com, imagesvc.com, healthkart.com, medicalnewstoday.com)