We all want that natural, youthful glow on our face. A lot of us go for regular facials at the salon to get that glow. This glow lasts for a couple of days and then just vanishes. We spend so much money on these beauty procedures but the result is never that long-lasting. Again, our skin starts to look dull. Also, the beauty products used in most salons have harmful chemicals that damage your skin in the long run.
A lot of us stay outdoors all day and the polluted air and dust get accumulated on our skin. This makes our skin look dull. The harmful UV rays take away the natural glow of our face. To get back that natural glow, it is best to stick to natural ingredients. These ingredients have no side effects on the skin and give you a beautiful glow. If you have been looking for natural beauty products, we suggest you try some homemade face packs. With just a few ingredients, you can prepare these face packs at home and get that parlour like glow instantly. Here are the two homemade face packs that you can try for that younger looking, beautiful skin.
Almond Oil And Banana Face Pack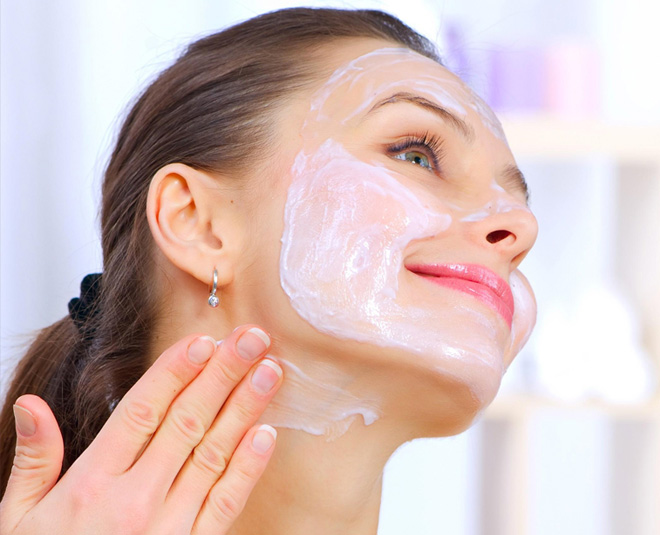 You Will Need
1 raw banana
3 tbsp almond oil
How To Prepare It?
Take a bowl and add a mashed banana and almond oil. Mix all the ingredients well. Now apply this pack on your face and neck. Keep it for 20 minutes or till it dries and then wash with cold water. You can apply this face pack 2 times a week. This will make your face shine.
Don't Miss: Valentine's Week Special: Get A Rosy Glow With These Beauty Tips
Why Bananas?
Bananas have vitamin B6 which helps you get that natural glow. Banana helps you clean all the dust and dirt accumulated on your skin. Bananas also have anti-ageing properties.
Why Almond Oil?
Almond oil makes your skin soft. Almonds are rich in vitamins E, D, potassium, and magnesium which make your skin look young and beautiful. Buy UrbanBotanics® Pure Cold Pressed Sweet Almond Oil for Hair and Skin here for INR 399.
Don't Miss: Running Short Of Time? Spritz These Facial Mists For That Instant Glow
Curd Face Pack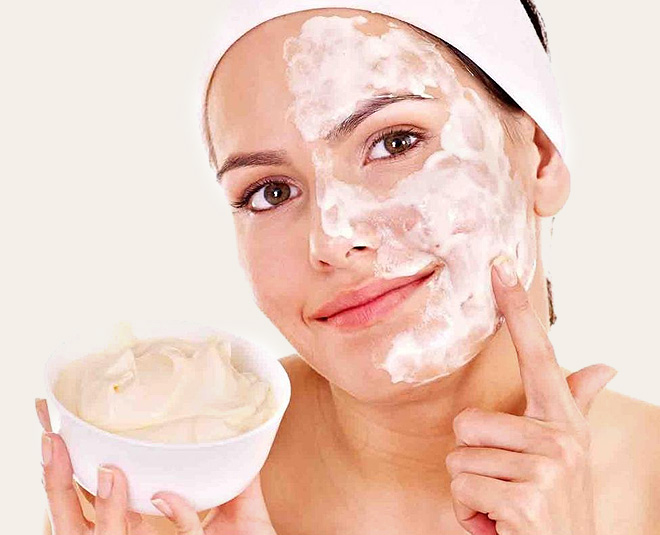 You Will Need
3 tbsp Curd
Pinch of turmeric
How To Prepare It?
Take fresh curd in a bowl and sprinkle a pinch of turmeric or haldi. Buy looms & weaves - Ayurvedic Natural Wild Turmeric Powder here for INR 189. Mix both the ingredients well. Apply this face pack on your face and neck. Keep it on your face for 20 minutes. Massage it before washing it off with cold water. Apply a moisturiser after washing your face. Buy Pond's Super Light Gel Moisturiser here for INR 179. This face pack will give a beautiful glow on your face.
Curd And Turmeric Benefits
Curd or dahi is not just great for your overall health but your skin too. Curd helps you get that natural glow on the face. It has lactic acid which makes your skin glow. Turmeric has antioxidants, anti-bacterial and anti-inflammatory properties which are good for your skin.
Though both these packs are prepared using natural ingredients and have no side effects, it is best to do a patch test on your hand before applying this pack on your face.
Image credit: Yandex.com