Lip masks are the newest trend in the beauty market and they are getting all the love. Reason? They give your lips the much-needed hydration and effectively heal them overnight.
Especially during these chilly winters, when your lips tend to become more dry and chapped, you need something which can keep your lips soft for long. If you still have no clue what this lip mask trend is all about, read on to know.
What Are Lip Masks?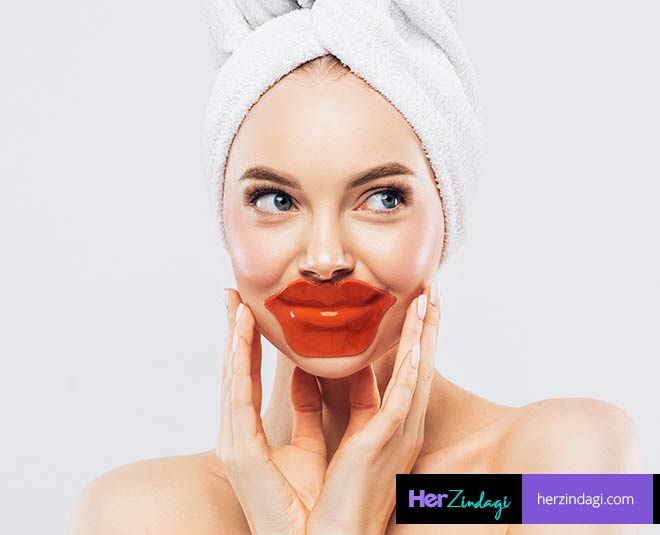 Lip mask is a thick, creamy formulation that is usually kept overnight. As compared to lip oils or butter, they are thicker. There are a variety of lip masks available in the market including sheet and cream variants.
Lip masks work better than a regular lip balm or cream as they are formulated to keep your lips extra hydrated. They provide your lips with the right amount of moisture.
How To Use A Lip Mask?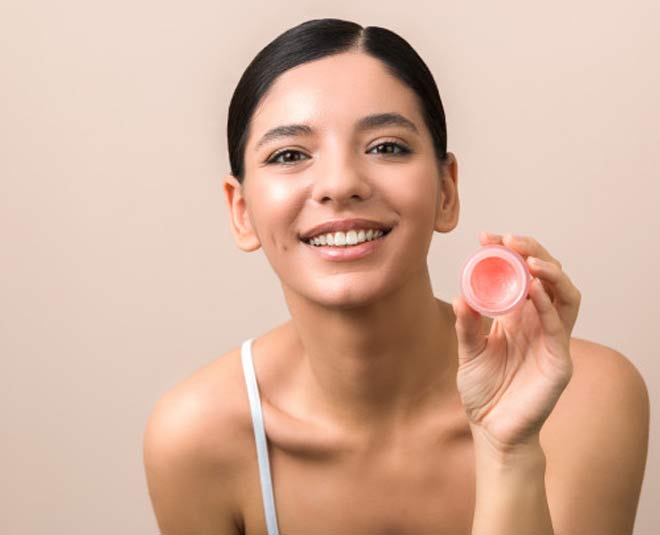 You can use a lip balm based on the lip mask you are using, a cream one or a sheet one. If using a cream-based lip mask, apply it all over your lips at night. The next morning, using a cotton pad, gently wipe off your lips.
If using a lip sheet mask, gently apply it on your lips, keep it on, following the instructions mentioned on the packaging. Gently remove the lip mask and pat the remaining serum on your lips till it is fully absorbed.
Don't Miss: Here Is Why You Should Add A Lip Balm To Your Beauty Kit
Should You Apply A Lip Mask Everyday?
Cream-based lip masks can be used everyday. They keep your lips hydrated and usually don't have any side effects. Sheet masks, however, can be used 2-3 times a week.
How To Make Lip Mask At Home?
If you don't wish to buy a lip mask from the market, you can make one for yourself at home using easily available, natural ingredients.
Honey And Coconut Oil Lip Mask
Both the ingredients together can make a super hydrating lip mask. All you need is 1 tsp of honey and 1 tsp of coconut oil. Mix the two ingredients together and microwave for a few seconds. Apply it all over your lips. This lip mask is effective in removing lip lines.
Don't Miss: HZ Tried & Tested: Laneige Lip Sleeping Mask Detailed Review
Honey And Avocado Lip Mask
In a bowl, add 1 tsp of honey and 2 tsp of mashed avocado. Mix both the ingredients well and apply all over your lips. This helps in smoothening your lips and is great for those who smoke as it helps in treating smoker's lines. Both avocado and honey help in hydrating and nourishing your lips.
Rose Petals And Milk
This lip mask will give your lips the much-needed nourishment and beautiful pink colour. Soak rose petals in milk overnight and the next morning mash the mixture to form a paste. Apply this paste on your lips and leave for 15 minutes. Wash with cold water.
Though these homemade lip masks are completely natural, it is best to do a patch test on your hand before applying them directly to your lips.
Lip masks are now essential, owing to the amazing hydration they give to your lips. Do make them a part of your daily lip care routine for healthy, soft lips. For more stories around beauty, stay tuned!