Summer Care Tips: Take Care Of Your Lips In These Ways To Keep Them Away From Harm
Summertime requires additional lip care. Follow this guide to learn how to properly pamper your lips this season.
Lips are delicate and require special pampering all year, but especially during the summer. This is because the scorching sun can damage your lips. That is why it is essential to give your lips extra care during this time.
Summers are notorious for making lips dry, and unlike winters, lip balms alone aren't enough to keep them moisturised. And that's why you need to spend some extra time in your routine to give them the care they need. To tell you how to take care of your lips the right way, here's a guide for you:
Get Sun Protection
The sun's rays are particularly harsh on the skin in the summer, so many women apply sunscreen to protect their skin. Sunscreen cannot, however, be applied to the lips. Sun, however, is not only causing harm to the skin but they are also giving their contribution to the lips by affecting them. That's why it's essential to use a lip balm to protect your lips from the sun.
Lip balms can moisturise your lips but don't go for any kind of lip balm for this. Consider using a sun-protective lip balm. This will help in the protection of your lips from UV damage and discoloration.
Lips lack melanin, making them more vulnerable to harm from the sun's rays. So, for your lips, select a lip balm with an SPF of 15 or higher and always keep them handy.
Don't miss: Pro Tips To Take Care Of Cracked Lips When The Weather Changes
Keep Lips Hydrated
In the summer, keeping lips hydrated is the key to avoiding lip dryness, flakiness, and other problems. Drinking enough of water is the most effective method. As the summer sun heats up, your lips will require more water, and drinking water will hydrate you from the inside out.
Don't get into the habit of licking your lips. Too much wetting or licking of the lips can cause discomfort and irritation. On extremely hot and dry days, drink even more water because on these days, it's easier to become dehydrated without realising it.
Exfoliate Once A Week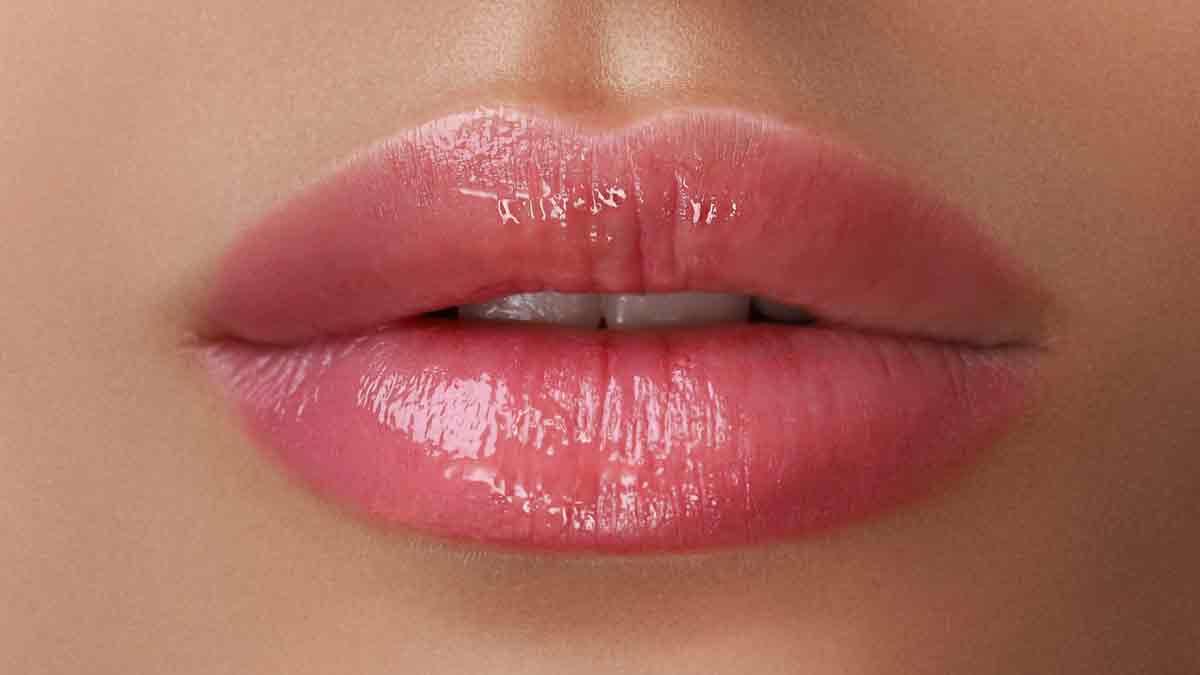 Exfoliating your lips once a week is an essential part of summer lip care. It is equally important for the lips as it is for the skin. Exfoliating will even out any imperfections on your lips, like uneven tone, dry skin, and fine lines. However, for this, use of a good lip scrub is also important.
You can make a lip scrub on your own too:
Take 1 tablespoon of honey, sugar and olive oil each.
In a small bowl, combine all the ingredients for a thick consistency.
Then apply this mixture onto your lips.
Then, gently massage the scrub into your lips, then rinse with lukewarm water and apply a lip balm to seal in the moisture after exfoliation
Don't miss: From Lip Balm To Scrub, 5 Lip Products Every Woman Must Have In Her Makeup Bag.
Massage Your Lips
Massage your lips gently on a regular basis. Massaging the lips with milk cream or yoghurt can help in lightening the lip colour.
In the summer, it's common for lips to darken. However, mixing saffron and curd and applying it everyday 2-3 times can help to keep your natural lip colour.
To preserve your flawless lips and provide them with all the care they require, follow all of these lip pampering tips.
I hope you find these lip tips useful in your beauty regimen. Connect with us on Facebook or Instagram to share your thoughts with us.
For more such stories, stay tuned to HerZindagi!