Your beauty closet is incomplete without some nourishing creams. Face creams are available in a variety that caters to different skin types and needs. A cream becomes essential, especially during the winter season as the seasonal changes affect the skin, making it extremely dry.
It is important to pick the right cream for everyday use. There are so many creams avaialble in the market which are used for different purposes, right from cleansing to moisturising to sunblock among others.
Here is a list of beauty creams that every woman should own in her beauty kit.
Cleansing Cream
Cleansing creams are a must-have as they come in handy to remove makeup. They are available for skin types - normal to dry. These are usually gel-based and help in washing off the makeup and impurities. After using cleansing cream, one can use a regular cleanser to remove makeup from around the eyes. Face washes or medicated cleansers which are available in a cream formula can be used for oily or acne-prone skin. Make sure that the cleansers are soap-free and gentle on the skin.
Moisturising Cream
A moisturiser is an essential for your skin, especially during the winter season. A moisturising cream can help in treating dry and dehydrated skin. These creams hydrate your skin and also improve the skin texture. A regular day cream also works like a moisturiser and can protect the skin from environmental factors. These moisturising creams can also be used as a base for your makeup.
Sunscreen Cream
Sunscreen creams are available in a variety and can be used according to the time your skin is exposed to the harmful rays of the sun. These creams not only act as an extra layer for your skin but also moisturise it.
Night Cream
Massaging a night cream on your face before going to bed keeps your skin moisturised and smooth.
Don't Miss: Shahnaz Husain Shares Her Anti Pollution Skincare Tips
Nourishing Cream
Nourishing creams improve the moisture retention ability of the skin. These creams have emollients that make your skin soft and smooth. Nourishing creams are also used in facial massages at beauty salons. Nourishing creams are also referred to as anti-ageing creams as they delay the appearance of ageing signs.
Under Eye Cream
The skin under our eyes is thin and needs a cream that is light and gentle. Using a night cream helps in delaying signs of ageing. Some of them also come with special ingredients which help in minimising the dark circles.
Don't Miss: How To Use Ice Cubes For Flawless Skin
Fairness Cream
Many women desire a fair complexion. Though fairness creams are available in a variety, picking a cream that comes with natural ingredients will be a good pick.
BB, CC, And DD Creams
These creams have taken over the beauty market like anything. These creams are used as an alternative to regular makeup foundations. BB cream stands for beauty balm or anti-blemish cream. It is a light cream which comes with SPF and helps in covering the blemishes. CC creams are a specialised version of BB creams and come with SPF. They help in making your skin look healthy and glowing. DD or daily defence creams are used for different functions including protection from the sun with its SPF, moisturising the skin, and providing sheer coverage to the skin.
Specialised Cream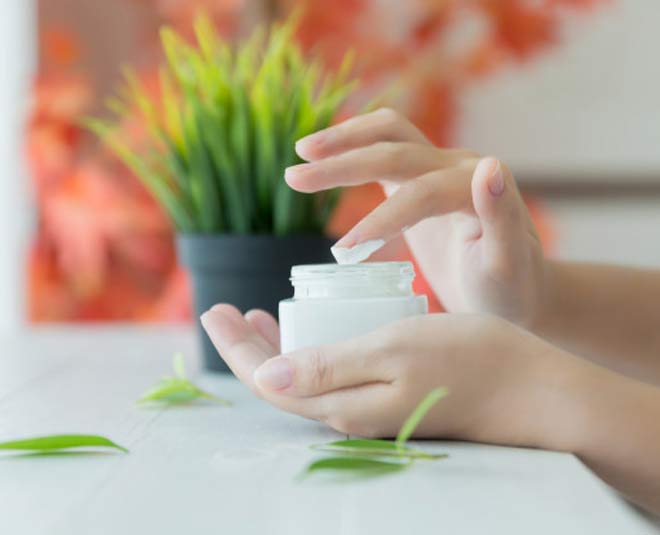 We suffer from so many different skin issues like acne, pigmentation, dark patches, blemishes among others. Specialised creams come with ingredients like clove, sandalwood, turmeric which help in treating these specific skin problems.
Using skin creams helps in keeping your skin healthy. Make sure you select a cream for yourself according to your skin's specific needs.
Shahnaz Husain is one of the most popular beauty experts in India. For more stories from Shahnaz Husain, stay tuned!