Your beauty bag isn't complete without sunscreen. Honestly, I realised it pretty late in my life and now I just can't do without it.
Sunscreens are available in a wide variety today, you get to pick from different SPF and formulas. However, not every sunscreen might suit you. A lot of us are blessed with naturally sensitive skin and can suffer from serious skin issues after using the wrong product.
So, this homemade sunscreen recipe is for all those who need a completely natural product to handle their skin, something that has no side effects.
Though this recipe uses just 2 ingredients, you can add in additional ingredients depending on your skin type and skin issues.
How To Make Sunscreen At Home?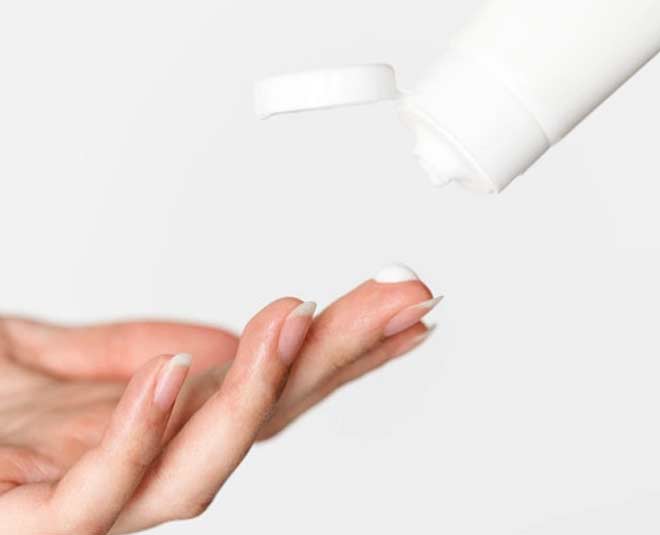 You Will Need:
Directions:
Cut the edges of the aloe vera plant and peel. Scrape out aloe vera gel and keep it in a bowl. If you don't have an aloe vera plant at home, you can use readymade aloe vera.
Add sesame oil to the bowl and beat using a fork or egg beater till the mixture becomes fluffy and creamy.
Transfer the mix to a container. Place this container in the refrigerator. You can use this homemade sunscreen for about a month.
Benefits Of Using This Homemade Sunscreen
Sesame Oil
Sesame oil or til ka tail is commonly found in Indian houses. While many use it for religious purposes, others like to cook with it. The oil is sourced from sesamum indicum plant and is believed to be super healthy.
Natural SPF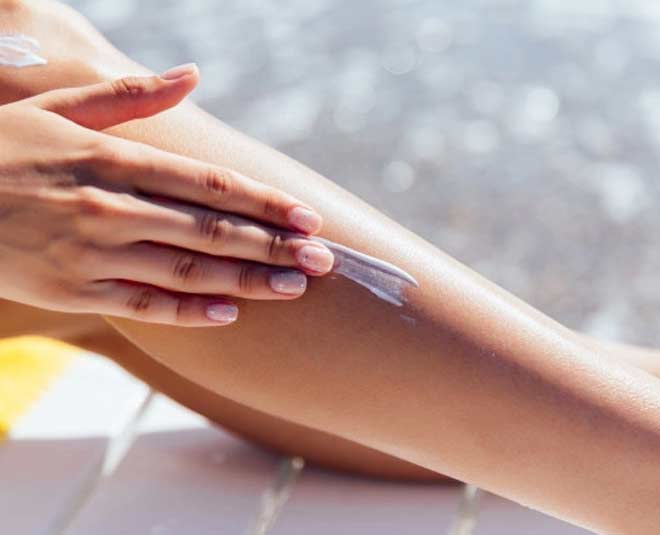 Sesame oil is believed to be one of the best natural sunscreens. As per studies, it can filter about 30 percent of UV rays. The antioxidants present in this oil also fight the free radicals in the skin which lead to damage and issues like wrinkles, pigmentation, fine lines among others.
Hydrates Skin
The fatty acids present in sesame oil are great for dry and dehydrated skin. Using this oil helps in preventing dehydration.
Reduces Scars And Pigmentation
Sesame oil is rich in vitamin B, D, E which are effective in reducing scars and pigmentation.
Don't Miss: Applying Sunscreen? Don't Forget These 6 Spots
Aloe Vera
Aloe vera is one of the best natural ingredients for different skin issues. It is a common ingredient in most Ayurvedic skin products due to its amazing skin properties.
Soothes Sunburn
Aloe vera is believed to be one of the best remedies for sunburn. It has compounds called polysaccharides which encourage skin repair and production of new skin cells.
Don't Miss: Coconut Oil To Aloe Vera, These 5 Natural Ingredients Can Be Used As Sunscreen
Moisturises Skin
Do you know aloe vera is made up of mostly water? About 95 percent of water. So, aloe vera is a great natural remedy for dry and dehydrated skin. It works as a protective layer for your skin and keeps it soft and smooth for longer.
Slows Down Ageing
Excess exposure to the sun can lead to premature ageing and the appearance of signs like wrinkles, fine lines, and pigmentation among others. Using this aloe vera sunscreen will help you reduce the visibility of wrinkles and fine lines. Aloe vera helps improve the elasticity of the skin and repairs skin cells.
Though this homemade sunscreen is made up using natural ingredients, make sure you do a patch test on your hand before applying it directly to your face to prevent any skin allergies.
If you try making this sunscreen at home, don't forget to share your experience with us on our Facebook page. For more such beauty-related stories, stay tuned!
Did you like this article ?