We all wish for a spotless and glowing skin but how to get rid of those acne scars? Many of us suffer from acne and even if we manage to make them look lighter with time, the scars do not totally disappear. These old acne scars are noticeable and make our skin look dull. It isn't really easy to get rid of the old scars but it ain't impossible. A lot of salons offer expensive beauty treatments that claim to remove all your marks, however, most of the products used in these treatments are packed with chemicals that can harm your skin in the long run. It is better to stick to natural ingredients and simple home remedies to treat your old acne scars.
Aloe Vera
To heal the old acne scars, you need to soothe and moisturise your skin. Aloe vera has soothing and moisturising properties that help in removing old acne scars. Also, aloe vera helps in reducing the swelling and redness on your skin. It works like a natural astringent and removes excess oil from your face.
Using it is pretty simple, scrape out some fresh aloe vera gel from the plant and apply it on the scar. Keep it for a few minutes and then wash.
Apple Cider Vinegar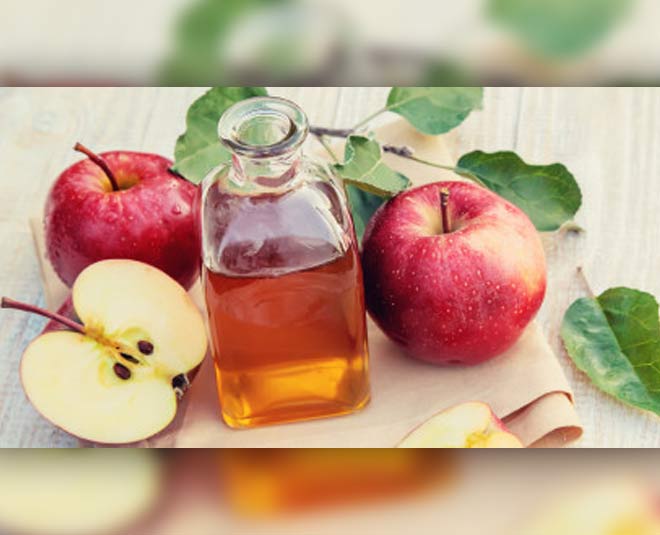 Apple cider vinegar is one beauty product everyone must have in their skincare closet. This one has numerous skin benefits and one amongst these is that it is helpful in reducing the appearance of old acne scars. An easy way to use apple cider vinegar to treat acne scar is by mixing it with some honey and applying it to the affected area. This can be done twice a day.
Vitamin E Capsule
Vitamin E capsules are easily available in the market. You must have some in your beauty kit as it has amazing benefits. Just cut open the capsule and apply the oil on the scar. For a bigger area, you can use more capsules. Massage the oil for a couple of minutes and then keep for about 20 minutes. Wash with warm water.
Don't Miss: Acne Prevention: Here Is How You Can Prevent Acne From Ruining Your Skin
Baking Soda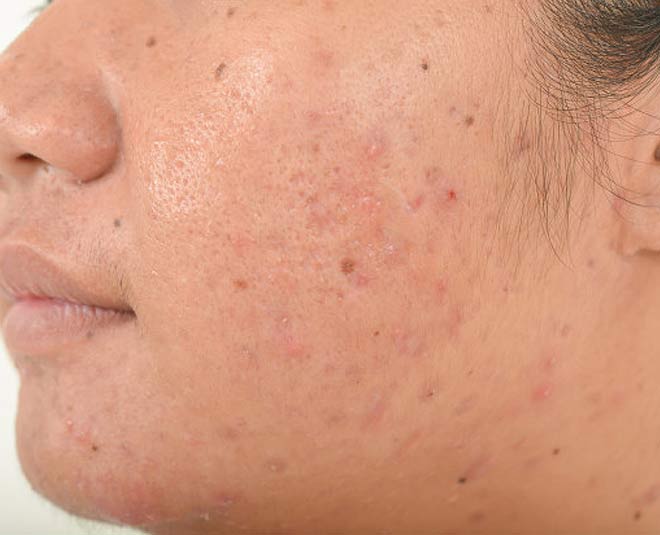 Baking soda helps in balancing the pH level of your skin. It exfoliates your skin and removes all the dead skin cells. Baking soda clears the dead skin cells and helps in removing the acne scar.
How To Use It?
In a bowl, add a part of baking soda and mix it with 2 parts of water. Mix together to make a paste. Apply on affected area. Scrub it gently and then wash.
Don't Miss: Bid Adieu To Acne, Dull & Dry Skin With These 3 Homemade Sunflower Seeds Face Packs
Onion Juice
Do you know onions have bioflavonoids which are known to reduce the appearance of acne scars? Using onion juice daily on your scars can give you amazing results. In a grinder, add onions and make a paste. Squeeze out onion juice and apply. It not only helps in reducing the appearance of scars but also inflammation and redness.
Lemon Juice
Lemon is a skin lightening agent. It works as a natural bleach and lightens the colour of the acne scars. Also, lemon helps in new cell growth and improves the elasticity of the skin.
Take half a lemon and rub it over the scar for a few minutes. Let your skin absorb the juice and then wash with cold water.
Turmeric
Haldi or turmeric has curcumin which has anti-inflammatory properties. These properties help in reducing the production of melanin which makes your acne scars look darker.
How To Use It?
In a bowl, add 1 tsp of turmeric with 1 tsp of honey and mix. Keep it on your skin for 20 minutes and then wash with cool water.
Honey
Honey is a great beauty ingredient and it is also helpful in reducing the appearance of acne scars. Honey has moisturising properties which lead to tissue regeneration. It soothes your skin and makes the acne marks disappear. In a bowl, mix some honey and cinnamon powder. Apply it on the affected area for a few minutes and then wash.
All these home remedies are completely natural and usually have no side effects on your skin. However, we suggest you do a patch test on your hand before applying it on the affected area. Do try these and share the results with us. For more beauty DIYs, stay tuned.