Get Rid Of Itchy Scalp With These Simple Tips By Hair Stylist Jawed Habib
Celebrity hair stylist Jawed Habib shares simple tips to get rid of the itchy scalp.
Scalp itching is one of the most irritating sensations, which makes it difficult for us to concentrate on anything else. The most prevalent causes of that itch are dandruff and eczema, which cause dull and flaky skin, redness, and itching. A weather change can also cause such itching on the scalp. Although the discomfort it produces is annoying, it is not impossible to get rid of this irritation. Here are some tips by the celebrity hair stylist Jawed Habib that will help you get rid of such itchy scalp.
1. Wash Hair With Cleansing Shampoo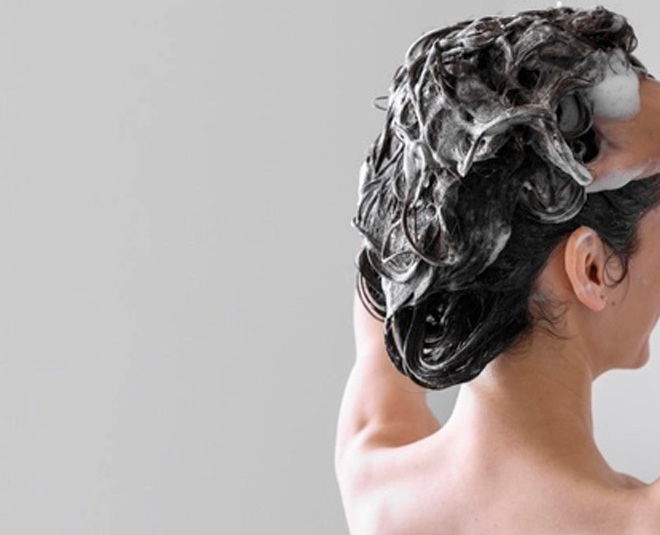 Cleansing shampoo can be really beneficial in avoiding the irritation of itchy scalp. Washing your hair gently with cleansing shampoo will help to minimise scalp oiliness, which is one of the causes of scalp itching. One of the cause of dry scalp could also be the use of harsh shampoos. So if you are using it, get rid of it immediately.
Wash your scalp gently with a good quality cleansing shampoo and you'll observe better results in some time.
2. Keep Your Hair And Scalp Moisturized
It is essential to keep the hair and scalp moisturised in order to feel less flecking on the scalp. Use moisturising hair and scalp products to achieve this. This will also give your hair a healthy appearance. You can keep your hair hydrated by using a suitable oil, good shampoo and conditioner, etc.
Use products to Moisturize the hair and scalp for a healthy look and feel less flecking of the scalp.
Don't miss: Jawed Habib Shares Hair Care Tips To Tame Those Unruly Mane This Season
3. Natural Hair Mask
Using a natural hair mask is a good way to get rid of scalp itching. You can use the mixture of natural hair masks that tames the itchy. These masks work great and provide necessary nutrients to your hair too.
Read more: Does Your Hair Hurt? Here Are Some Of The Common Reasons Behind Scalp Sensitivity
4. Avoid Alcohol Based Products On Scalp
Alcohol-based productsshould not be used on the scalp since they might create itchy, flaky, and dry skin. Avoid using alcohol-containing gels, mousses, hairsprays, and other products that might dry out your scalp and hair. They may appear to cause no harm to your skin, but they do! So, if you want to achieve the goal of getting rid of itchy scalp, stop using such products immediately!
You don't need to go through the irritation of such dry and itchy hair so do try these tips. The sharp, itchy sensation can appear out of nowhere because of itchy hair and can be felt in one part, or the entire head. This usually occurs after untying a tight ponytail or repositioning the mane to the side. While many people overlook hair or scalp problems, it is essential to address them before they worsen.
The above mentioned tips will not only help you in getting rid of the itchy hair, they will also help your hair look healthier.
If you liked this article, do comment on our Facebook page. Stay tuned to HerZindagi to read more such articles.