Like we take care of our bodies, our hair is equally important and should be cared for even if you are genetically blessed. Our tresses are delicate and should be treated well because if we don't they become brittle especially given the kind of lifestyle all of us have today. Hair fall or hair breakage can be caused due to many reasons. It could be your hair colouring addiction, styling habits which involve a lot of heat from the tools, the weather, pollution, eating habits, the way you keep your hair while sleeping, etc. The hair strands lose their shine, become brittle and therefore break easily. Some damage is also due to the rubber bands we use and a lot also depends upon the kind of comb we choose for different hair types. If you have curly hair a wide-toothed comb is important but many make the mistake of using regular combs which women with thin hair use. So to counter all that hair loss, I have shared a few home remedies that will come in handy and is proven to work wonders for many.
First of all, discontinue the usage of hairbrushes and get yourself a wide-toothed comb that should have smooth edges as we do not want to hurt the scalp. If your hair is wet, avoid stretching your hair and let it air dry. Do not use heating tools and do not use chemical conditioners.
Twice a week, use pure coconut oil by heating some and applying directly like hot oil treatment. Then take hot water dipped towel which has been squeezed well, getting rid of excess water. Wrap that towel around your head like a turban and keep it for 5 minutes. Since the towel becomes cold quickly, repeat the process 4 times so that the scalp absorbs all the goodness of oil.
Don't Miss: Shahnaz Husain Suggests Easy Home Remedies To Take Care Of Hands During Covid-19
Be gentle when you massage the oil into your scalp and don't rub it. Do so in circular motions with your fingertips as this stimulates blood circulation to the follicles. Let the oil do its work overnight and wash it off the next morning.
Remember to use mild herbal shampoo and lukewarm water. After the process of shampooing, comb out the tangles with a wide-toothed comb, but be very gentle. Start from the ends and gradually work upwards. Allow the hair to dry naturally.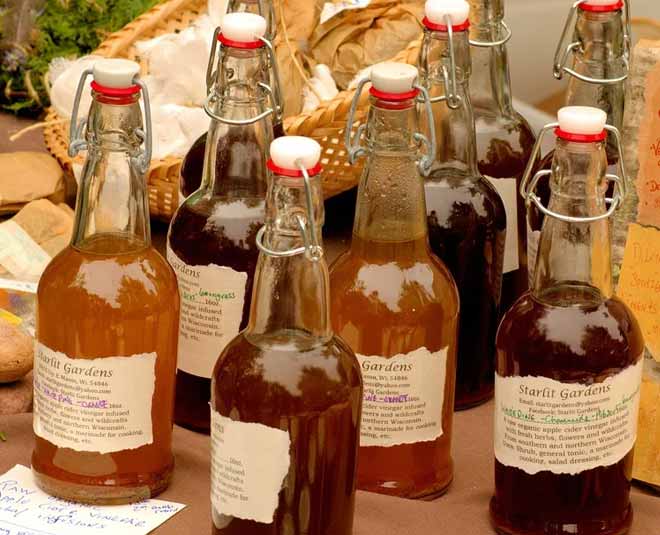 There are some hair packs that can be made at home and applied after shampooing as well. Take one teaspoon of apple cider vinegar and egg yolk, mix well, and apply on the hair. Wash it off after 20 minutes with plain water.
This was the nourishment process. Now onto the moisturizing step, get your hands on natural aloe vera gel apply it on the hair and rinse off with plain water after 15 minutes.
You could also go for a beer rinse in the end as it gives a shine to your hair and also works on giving it some softness. You can also add a few drops of lemon juice to the beer and use it as a last rinse. Leave on for 5 minutes and rinse with plain water.
Another hair pack that helps in restoring hair health and conditioning is a mixture of banana and avocado with a tablespoon of olive oil in it. Apply and keep it for an hour and then wash it off.
Don't Miss: Summer Hair Care: 7 Natural Hair Rinses For Oily Hair
The daily diet is also important. It should contain adequate proteins, like sprouts, soybean, yogurt, cottage cheese, eggs, fish, and chicken, as well as fresh fruits, raw salads, and leafy green vegetables. Consult your doctor about taking vitamin and mineral supplements.
Author Shahnaz Husain is a renowned herbal hair and beauty expert who is also the founder and MD of The Shahnaz Husain Group.
For more remedies from Shahnaz Husain, stay tuned to HerZindagi.