Acne is a common skin condition that leads to red and inflamed skin. The appearance of pimples tends to take away the charm of the skin and often results in low self-esteem. The skin problem occurs when the pores get clogged with excess oil, sebum, dead skin cells, and P.acnes bacteria.
While acne most commonly happens during puberty, it can affect people of any age group. Some of the factors responsible for the occurrence of pimples are hormonal imbalance, underlying medical condition, excess consumption of sugar, unhealthy lifestyle, excessive sweating, makeup, and poor hygiene.
To understand acne better and to know its effective home remedies, HerZindagi exclusively spoke to Ms Arthi Raguram, Founder, Deyga Organics, a firm known for its natural and organic beauty products.
"Without proper acne treatment, the inflamed pustule can result in permanent scars. Although many creams or lotions guarantee the elimination of pimples, the chemical ingredients present in them can start showing side-effects on the skin," said Ms Arthi Raguram.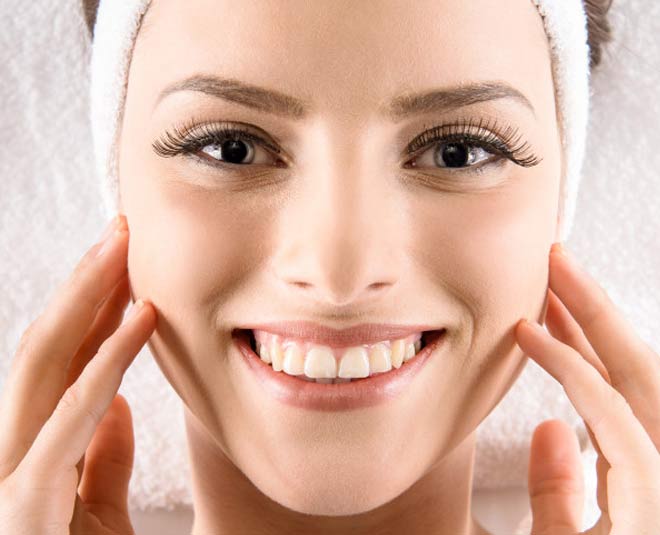 "One of the natural ways to get rid of the zits is to use a clove of garlic or its skin, which can reduce the pimple size and remove pimples without leaving any residual scars. For centuries, garlic has been used as a medicinal aid to prevent a range of ailments but the potent kitchen ingredient can also be used as a beauty ingredient to get rid of pimples in a hurry," she added.
Garlic and its skin contain an organosulfur compound called allicin, which makes it antiviral, antibacterial, antifungal, and antiseptic. The beneficial properties of garlic help to reduce redness and swelling, and improve blood circulation.
Some other nutrients present in garlic such as zinc, selenium, copper, vitamin C, vitamin B-6, etc help to regulate the excess oil secretion and prevent the proliferation of P.acnes bacteria, responsible for the occurrence of pimples.
"Besides, the ability of garlic and its skin to promote wound-healing helps to heal acne breakouts and prevents scarring," said Ms Raguram and told Hz how to use garlic skin for topical acne treatment.
How To Use Garlic Skin For Topical Acne Treatment?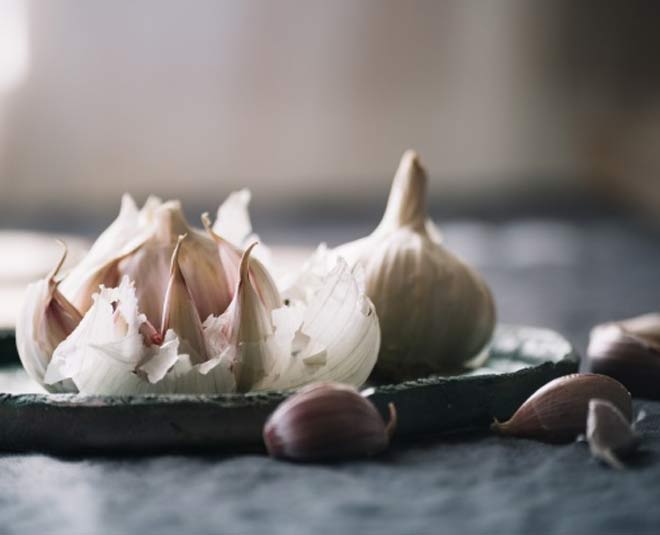 Remedy No 1
Take a garlic skin and boil it to extract the juice. Apply it onto your pimple directly and rinse with water after 10 minutes. If you have an underground pimple (inflammation beneath the skin's surface), then rub the garlic juice over it and leave it overnight.
Remedy No 2
Make garlic skin paste and mix with one tablespoon of rose water. Place the mixture on the affected areas and leave it on for a few minutes. Rinse with water and pat dry.
Don't Miss: Try These Simplest Curd Home Remedies For Pigmentation
Remedy No 3
Mix garlic skin paste with one tablespoon of yoghurt. Massage the mixture into the skin and leave it on for a few minutes. After the mixture dries up, rinse with water and pat dry.
Remedy No 4
Mix garlic skin juice with manuka honey and 1/4th teaspoon of turmeric powder. Apply the mixture to the affected area and leave it on for 20 minutes. Rinse with water and pat dry.
Don't Miss: Here Are 5 Ways You Can Use Onion Peels To Cure Acne & Pimples
Precautions
"Every individual has a different skin type and condition so the results might vary from person to person. Make sure to do a patch test on your arm before you apply garlic onto the pimple, especially if your skin is sensitive. If your skin feels too itchy or sensitive (day cream for sensitive skin), wash it off immediately," concluded Ms Arthi Raguram, Founder, Deyga Organics.
Do let us know if these home remedies benefitted you by commenting on our Facebook page. Stay tuned to HerZindagi for more such stories.