Skin pigmentation on the face is common be it melasma, freckles, improper use or allergy to hair dyes and cosmetics. Curd often called dahi is a staple and available in every kitchen.
For years people have extolled its strength as a face mask claiming its powers for skin moisturising, reducing pigmentation, open-pore reduction, lightening dark circles, reducing sunburns and providing an even skin tone.
Timely action is important as excess pigmentation may decrease self-esteem and may become a cause for concern. For best home remedies, HerZindagi exclusively spoke to Dr Lipy Gupta, Dermatologist and Aesthetic Physician at Max Super Specialty Hospital, Delhi.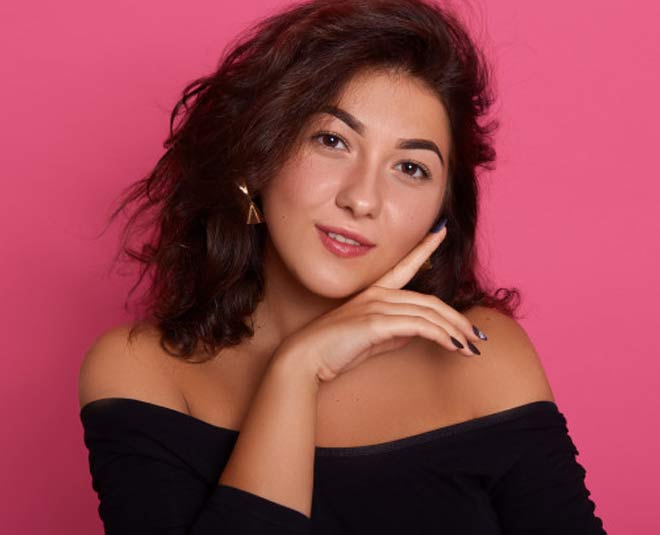 "Curd has lactic acid, which is a natural skin lightening agent, it is also a common ingredient in skin peels. It works as a natural cleanser and exfoliator and gives skin a soft, supple texture," she told Hz.
"Curd also has calcium which heals dry, flaky skin and vitamin B5 which brightens dull skin, reduces dark spots and the appearance of acne scars. Vitamin B12 in curd helps to reduce skin discolouration. However, curd should not be used on oily and acne-prone skin," she added and shared different ways in which curd can be used.
Curd Home Remedies

Curd and cucumber used once weekly for all skin types.
Curd and tomato used once weekly for all skin types.
Curd and turmeric used once weekly for all skin types.
Curd and potato used twice weekly for all skin types.
Curd and honey used once weekly for normal to dry skin.
Curd mixed with a few drops of lemon juice.
How To Use Curd Home Remedies?

These combinations when mixed can be applied to the skin directly. Keep for 15-20 minutes and then rinsed with water. Another way is to mix the ingredients with besan and turmeric. Home remedies can be applied in the same way.
"You can also prepare a scrub by combining it with grinded rice or with almonds. Or, use this scrub gently all over the face and other body parts. Do a patch test by applying the mixture to anybody area before putting it on to avoid any mishaps. Wait for 24 hours to check for signs of irritation, redness or swelling," suggested Dr Lipy Gupta.
Difference Between Curd And Yoghurt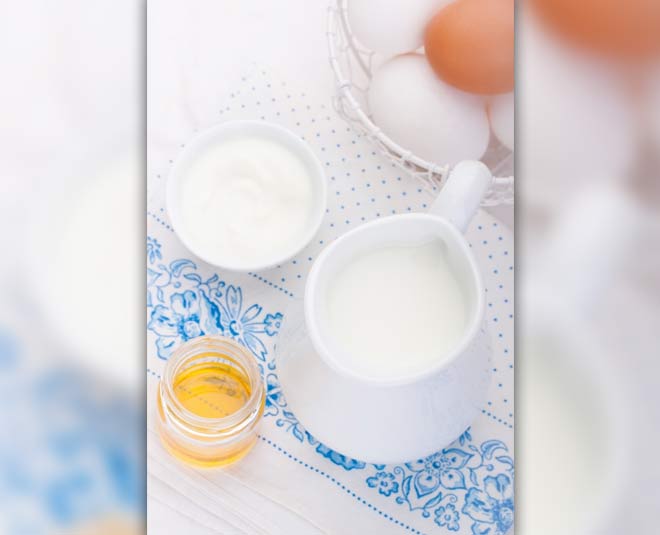 It's also important to understand the difference between 'curd' and 'yoghurt'. Curd (why curd should be made in clay pot) is prepared from curdling milk with edible acidic substances like vinegar or lemon juice. Yoghurt is prepared with a yoghurt culture, commonly lactobacillus bulgaricus and streptococcus thermophilus which cause bacterial fermentation of milk.
These home remedies will help for initial pigmentation however proper evaluation by a dermatologist for its cause like hormonal disturbances, birth control pills and other skincare products is equally important.
Don't Miss: Eliminate Skin Pigmentation With This Magical Face Pack
"Timely medical intervention with skin lightening creams, laser toning and chemical peels might be required to control pigmentation effectively. Do consult your Dermatologist for appropriate pigmentation solutions if your pigmentation is not getting better with home remedies," concluded Dr Gupta.
Don't Miss: Here Is Your Guide To Use Raw Turmeric For Acne
Do let us know if you have any other query related to skin pigmentation. Stay tuned to HerZindagi for more such stories.
Did you like this article ?