When it comes to beauty, taking care of the skin is one of the most significant aspects. When your skin looks healthy and flawless, makeup and any clothing appear chic. However, we know that skincare products are not cheap and cost hefty on our pockets. Not if we use things that we usually dispose of in the dustbin.
Onion is an essential commodity, which is found almost in every Indian kitchen. It not only helps to spice up our foods but takes care of our health at the same time. Instead of throwing away the skin of an onion, you can use it in five different ways to get rid of stubborn pimple and acne. Check out these five basic home remedies if you're struggling to achieve flawless skin!
Onion Peel Face Mask

This is the most simple mask that can be made in a jiff. All you need are some stored onion skins and a blender to make this super easy and efficient mask to get rid of marks and acne.
Steps
Take 1 bowl of onion skin and throw it in the blender.
Add 1 tablespoon of water or rose water, and blend it to make a thick paste.
Once done, evenly apply on your skin skipping your eyes.
Let it sit and dry from 5-7 minutes and wash off with cold water.
Onion Peel & Pear Face Mask
If you have sensitive skin, you don't want to use anything that can harm your skin further. To balance things out, pear can help. The goodness of this fruit and nutrients of onion peels will remove those acne marks in no time!
Steps
Begin by boiling your onion peels in hot water.
Take a medium-size bowl, and add pieces of pear pulp in it.
Add 3 tablespoons of milk, and 3 tablespoons of onion peel water.
Mix them all together, and apply on your face.
Let it sit for 5 minutes and wash.
Onion Peel Scrub

Before moving on to any other skincare routine, it is a must that you exfoliate your skin. However, you must always remain as gentle as possible. Use this simple and non-abrasive onion peel scrub to clear your skin pores.
Steps
Boil 2 tablespoons of oatmeal in water.
Boil onion peels in a separate pan to extract its juice.
Once both are done, allow them to cool down.
Take a bowl, add oats and 2-3 tablespoons of onion juice.
Also, add honey and apply on the skin.
Scrub it gently on the face in circular motions.
Wash it off and moisturise your skin.
Onion Peel & Egg Mask
If you have pimple marks on your skin, the onion peel and egg mask can turn out to be very effective home remedy to get rid of them. Both the agents are known for their amazing skin lightening effects.
Steps
In a blender, crack an egg and add ¼ bowl of onion peels.
Also, add 2-3 carrot (healthy carrot juice) pieces.
Blend all together to make a thick paste.
Once done, apply on the face, and let it rest of 10 minutes.
Wash it off and moisturise your face.
Onion Peel & Cucumber Face Pack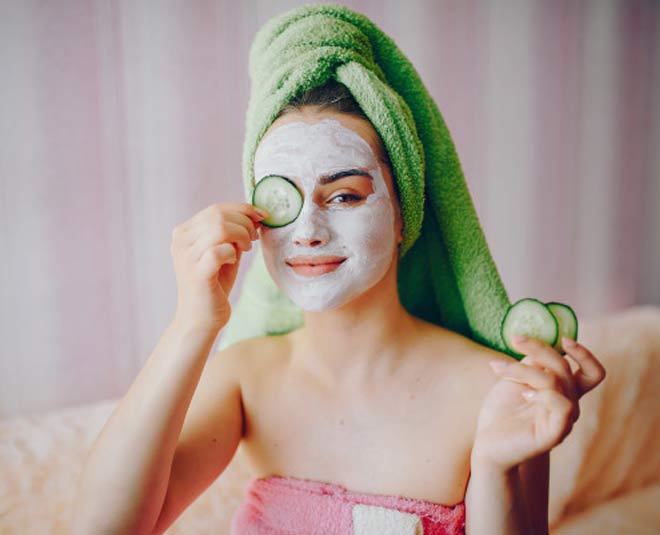 This is a hydrating face mask to provide nutrition and hydration to your skin, while also removing those stubborn acne marks.
Steps
Boil onion peels (uses of onion skin) in a pot for 5-7 minutes.
Meanwhile, take a bowl, add 1 egg yolk.
Also, add 2 tablespoons of onion juice, and 1tablespoon of cucumber juice.
Leave it on your face for 10 minutes.
Wash it off with water and enjoy clear skin.
If you liked this article, do comment on our Facebook page. Stay tuned to HerZindagi to read more such stories.