Add These Food Items In Your Diet To Turn Your Thin Hair Thick
The foods listed below should be included in your diet to prevent hair problems such as hair thinning, hair loss, etc.
Hair thinning problems are very common in women and they irritate every woman equally. Those who overlook this problem, may get even more problems. Your hair might start to become less dense and thick. This problem can occur due to various reasons including lifestyle choices, medical conditions, use of wrong hair products and many more reasons. However, including some right food items in your diet which are rich in nutrients can turn your thin hair thick.
Women's hair loss problem is common among women as they get older, with up to 40% of women experiencing thinning hair. Female pattern hair loss (FPHL) is the most prevalent cause of hair loss in women, according to the American Academy of Dermatology. It is a disease that affects millions of people, particularly those over the age of 50.
Hair fall can take a toll on a woman's emotional and confidence level. But the good news is that hair loss is not permanent. You may be able to strengthen your hair by increasing your diet of certain nutrient-rich meals.
In this article , Dr. Ritika Dhingra, Advanced Cosmetology Expert and Founder, Lux Clinique, talks about the 5 Best Hair Foods that contain Antioxidants, Iron, Protein, Vitamin-D and Biotin that promote hair health. By including them in your diet, you can stop hair fall and make them thicker.
Spinach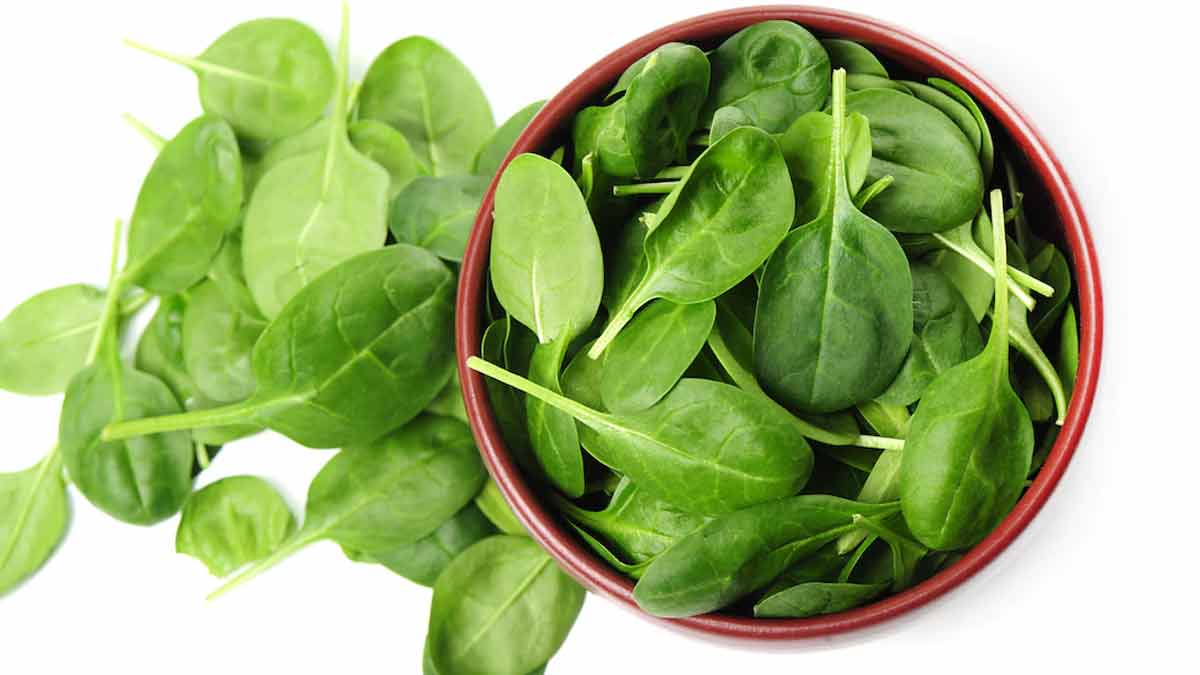 Spinach is a great vegetarian food for hair thinning. It is a great source of iron, vitamin A and C and protein. One cup of cooked spinach contains about 6 milligrams of iron, a nutrient important for strong and healthy hair. According to the World Health Organization (WHO), low iron is the most common nutritional deficiency in the world. It has also been related to hair loss in a variety of ways.
Vitamin A found in spinach is another important nutrient that plays an important role in hair health. It helps your body make sebum, an oil that protects the hair by moisturizing the scalp.
Don't miss- Jawed Habib Tips: Easy Ways To Style Thin Hair
Nuts
Nuts are a nutrient-rich food that are high in vitamin E, zinc, selenium, and omega-3 fatty acids, all of which are beneficial for preventing hair loss. If you are facing hair loss, you should include nuts in your diet.
Zinc and selenium are essential minerals that your body cannot make on its own, so you must get them from foods like nuts. They are required for hair growth, and their absence can result in hair loss.
Milk Products
Low-fat dairy products like skimmed milk and yogurt are excellent sources of calcium, which is an important mineral for hair growth. They also contain whey and casein, two high quality protein sources.
For your breakfast, in a bowl, take a cup of yogurt or cottage cheese and add a few tablespoons of flaxseed or walnuts for your needed dose of omega 3 fatty acids and zinc. This will help in preventing hair fall.
Don't miss: Here's The Difference Between Hair Fall And Hair Thinning
Flax Seeds
Flax seeds are also excellent for hair. It's a good source of B vitamins and other minerals. Vitamin B can help in the strengthening of your hair, making them healthier. Flaxseeds are high in omega-3 fatty acids, which make your hair look healthy and thick.
Flaxseed contains vitamin E, an antioxidant. It aids in the promotion of healthy hair growth as well as the overall health of your hair. In addition, lignin, a component abundant in flaxseeds, serves as an antioxidant, preventing hair loss and thinning.
Free radicals have long-term impacts on our scalp, and they can be caused by a variety of factors that hinder hair growth and weaken hair follicles. Flaxseed can make your hair feel nourished and healthier if you eat it every day.
Chickpeas
Hair loss and thinning can be caused by lack of protein in the diet, but chickpeas can help combat the problem from the inside out. Chickpeas are high in protein, manganese, folate, and zinc, all of which help to promote hair growth and prevent hair loss.
Hair loss can be caused by a lack of manganese and zinc. However, including chickpeas in one's diet can aid with manganese and folate absorption as well as the appearance of healthy hair. They contain copper, which can aid in hair renewal.
Things To Keep In Mind:
Don't take much stress.
Avoid using hair sprays, gels and hair styling creams.
Shampoos and conditioners should not be changed on a regular basis.
Keep your head covered when you are out in the sun, pollution or dust.
Use a leave-in conditioner in the rainy season to protect it from moisture.
Apply oil to the hair once a week.
These tips will help you achieve healthy and shiny hair. I hope you liked this story. Do share your thoughts with us by commenting on our Facebook or Instagram pages.
For more such stories, stay tuned to HerZindagi!