Spinach or palak is one of the loved winter vegetables. Soon, with the onset of the summer season, we will no longer get an opportunity to relish some fresh spinach until the next winter.
To make the most of the delicious green veggie, you should be adding it to your daily diet. There are different ways to have this healthy green vegetable and some of the most common ones include the regular spinach sabzi or parathas. If you are bored having all those recipes then here are 3 quick snacks you would love to relish!
Spinach Kebab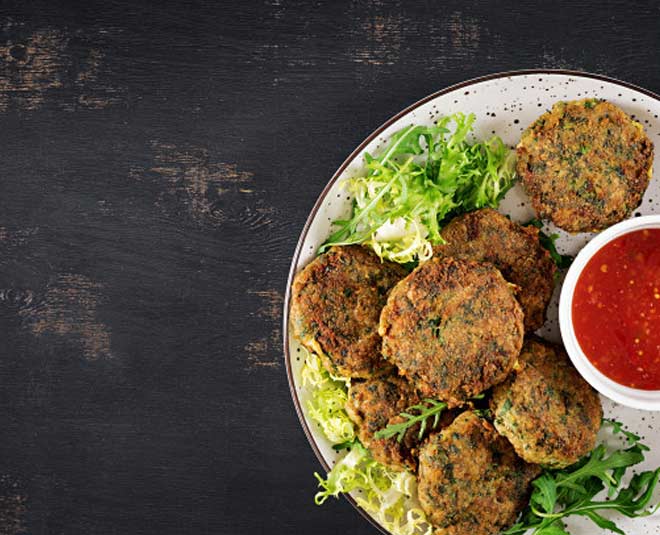 On days you are craving for that evening snack, these delicious kebabs will come to the rescue.
Ingredients Required
2 Cup Spinach
1 Cup Green Peas
1 Potato
1 Green Chilli
1/5 Tsp Chopped Ginger
3 Tbsp Coriander Leaves
1/2 Tsp Cumin Powder
1/2 Tsp Chat Masala
4 Tbsp Bread Crumbs
1 Tbsp Cornflour
1/4 Tsp Amchur Powder
Oil As Required
Directions
Wash spinach leaves and add them to a pan with water. Let the leaves cook till they blanch.
Add some oil to a pan and add ginger and green chilli and saute.
Next, add green pease and blanched spinach leaves. Cook for a few minutes.
Let the mixture cool down and then transfer to a blender.
Add coriander leaves to the blender and make a smooth paste.
Transfer the mix to a big bowl. Add mashed potato and all the spices.
Add bread crumbs and using your hands make a dough.
Take a small portion and flatten to make a kebab.
Spread some oil on the non-stick pan and place the kebabs on it.
Cook till golden and crisp. Enjoy with tomato ketchup or homemade chutney.
Spinach Tawa Sandwich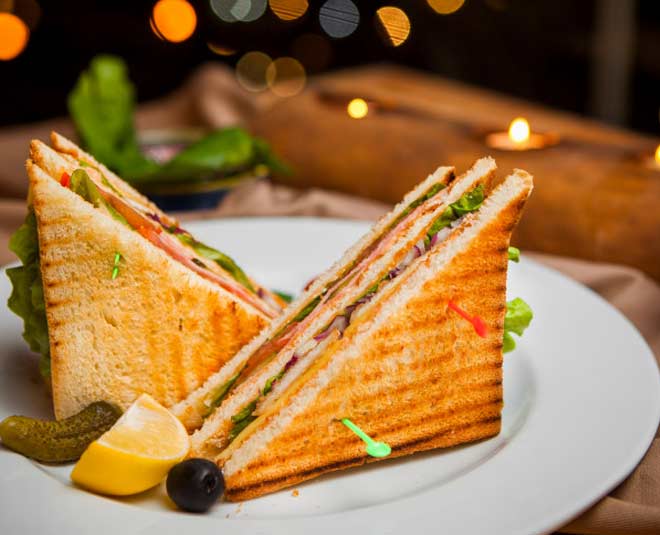 Don't know what to make for breakfast? This tasty and easy to make sandwich can be a good option.
Ingredients Required
4 Tbsp Blanched And Chopped Spinach Leaves
1 Tsp Chopped Garlic
5 Tbsp Grated Cheese
Bread Slices
Mayonnaise As Required
Butter As Required
Salt And Pepper To Taste
Directions
In a pan, add butter and garlic. Saute for 2 minutes and then keep aside.
Place a bread slice and spread grated cheese and spinach leaves.
Add the butter and garlic mix over the top.
Sprinkle some salt and pepper as per taste.
Spread mayonnaise on the other bread slice and place the sandwich on a Tawa. Make sure you spread some oil or butter on the tawa before placing the sandwich over it to avoid sticking. Cook till the sandwich is crispy. Cut into two pieces and enjoy with tomato ketchup.
Spinach Salad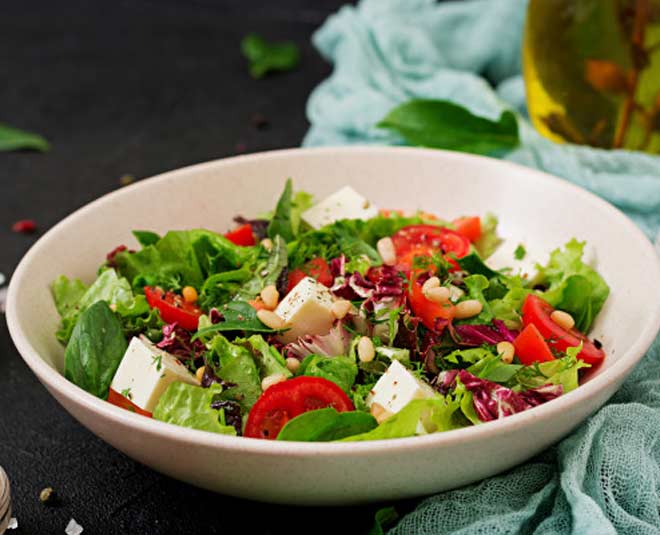 A great post workout mea (pre-workout-meal options), this delicious and crunchy salad is so easy to make.
Ingredients Required
Boiled Spinach Leaves
1 Tsp Chilli Sauce
1 Tsp Soya Sauce
1 Tsp Tomato Sauce
2 Chopped Green Chillies
1/2 Cup Chopped Tomatoes
Paneer Cubes
Salt And Pepper As Required
Directions
In a bowl, add spinach leaves and paneer or cottage cheese cubes. If you don't have baby spinach, you can cut spinach leaves into small pieces. Add tomatoes, green chillies, salt, and pepper. Add all the sauces and mix. Spinach and cottage cheese salad is ready! You can also add boiled eggs on the top to make the salad more healthy and protein-rich.
Do try these recipes and share your experience with us on our Facebook page. For more such healthy recipes, stay tuned!