Seborrheic dermatitis or facial dandruff is a common flaky, itchy skin condition that affects people of all ages. It is more commonly found on your scalp, but it can also develop on other areas of the face like ears, forehead, between the brows, corner of the nose, upper lips, etc. Thankfully, it is not contagious. The exact cause of dandruff is not fully understood, but an overgrowth of a yeast-like organism called Malassezia, which is also a part of the skin's natural microbiome, is believed to be responsible for it.
Therefore, we approached Dr, Kaustav Guha, Head R&D, SkinKraft Laboratories, who explained to us the probable causes and the treatment methods for this condition. So, if you are suffering from facial dandruff then read this article thoroughly.
How To Treat Facial Dandruff
OTC Shampoos For Dandruff
"There are several OTC shampoos specifically for dandruff available which may be applied to the affected areas of face during a shower," says Dr. Kaustav. The shampoos contain compounds that target particular yeasts and reduces the number of dandruff cells on your scalp(scalp acne treatments) and skin. It also helps in calming the itching and irritation. Also, when you select a shampoo to get rid of dandruff, look for keratolytic ingredients e.g. salicylic acid, anti-fungal ingredients e.g. piroctone olamine, ketoconazole, selenium sulfide, etc.
Try Salicylic Acid Toner
Dr. Kaustav says, "Salicylic Acid toner is a good option for facial dandruff." They are known to penetrate deep into the pores of the skin, loosen the dead skin cells and reduce sebum production along with redness and irritation in the skin. Further, these toners are also good for making your acne and comedones go away. So, these turn out to be really great options for facial dandruff.
Topical Corticosteroid
Topical corticosteroid preparations can be considered for temporary use but on medical advice and prescription. Topical corticosteroids are steroid medicines that are topically applied to the skin for reducing redness and inflammation. They are, however, also known for their remarkable abilities to reduce facial dandruff.
Don't miss: Bid Adieu To Acne, Dull & Dry Skin With These 3 Homemade Sunflower Seed Face Packs
Natural Home Remedy - Apple Cider Vinegar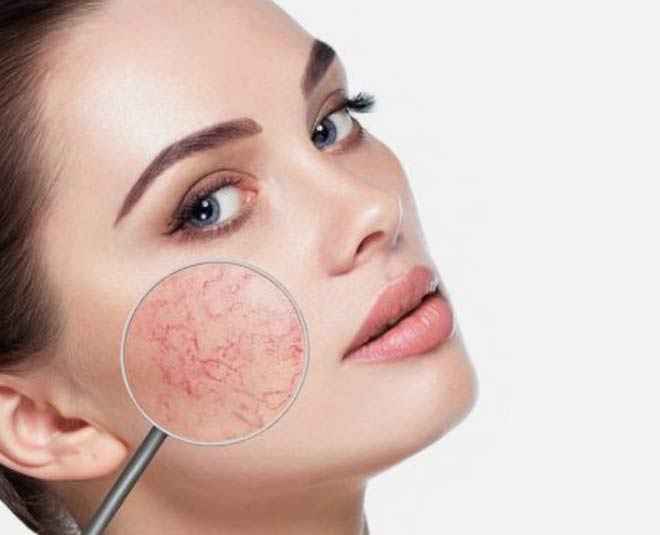 Apple cider vinegar is enriched with anti-microbial and anti-inflammatory properties that work wonders for a lot of skin problems including facial dandruff or scalp dandruff. It may be useful for you as it can exfoliate dry skin cells, that can subsequently help you ward off all your skin problems.
To apply apple cider vinegar on your face you can make a paste with 1 tablespoon gram flour, 1/2 tablespoon ACV, 1/2 rose water, and 1teaspoon honey. Apply this on the face and leave for 20 minutes, wash off with cold water.
Another way to apply this on your face is to make a paste with 1/2 teaspoon baking soda and ACV, apply it on the face scrub for 5 minutes, and wash it off.
Also, you can simply proceed with a solution of water and ACV in equal quantities and use it as a face rinse.
Even after trying all these remedies, if the symptoms persist, talk to your dermatologist without thinking twice. Facial dandruff can be controlled - while sometimes it goes away even without any treatment, depending on the severity it can take 6 months to a few years to fully recede. In some cases, its intensity and appearance may recede and reappear time and again.
Don't miss: Lesser Known Facts About Face Oils & The Benefits You Didn't Know
So, try these remedies and consult your doctor if needed. Stay tuned to Her Zindagi for more.