Your scalp skin is as prone to acne as the rest of your body. However, it is not difficult to manage the same. The trick to the prevention or management of scalp acne lies in understanding the science behind it. So, we spoke to Dr, Kaustav Guha, Head R&D, SkinKraft Laboratories who told us all about scalp acne and the best solutions to get rid of it.
What Is Scalp Acne?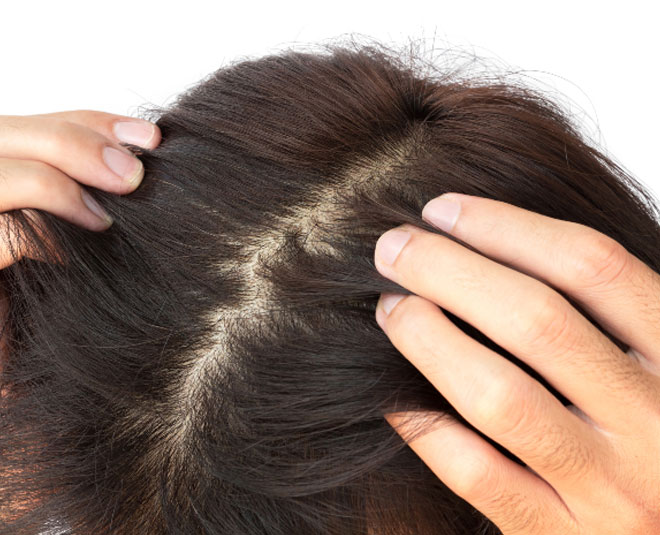 "Hair follicles on the scalp skin can get clogged just like the skin on our face. This happens due to the accumulation of dirt and bacteria. Too much sebum secretion can also cause the follicles to clog up. When you don't wash your hair thoroughly or enough the oil and dead skin build-up can cause clogged pores. Dandruff or dead skin cells build up on the scalp, clog up the pores, and cause acne," explained Dr. Kaustav.
How To Identify Scalp Acne
Identifying acne on the scalp is not a very big deal. It is very similar to how you see pimples and acne on your face, neck or other body parts. They may appear as zits, pimples and may mostly be noninflammatory in nature. However, if your acne on the scalp is painful and causes inflammation(scalp sensitivity) then you must consult a doctor immediately.
How To Treat Acne On Scalp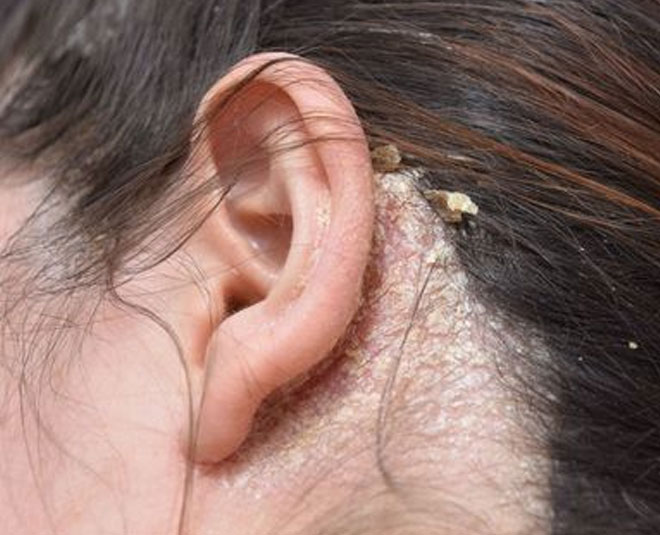 Scalp acne is not a common phenomenon, nor is it a serious condition. A few steps would go a great way of achieving a healthy scalp. Certain medicated shampoos that contain salicylic acid, glycolic acid, and ketoconazole Or ciclopirox may be recommended to you since:
Salicylic acid is responsible for controlling the production of sebum and removing dead skin from the scalp.
Glycolic Acid is known for exfoliating the skin and replenishing it.
Ketoconazole Or Ciclopirox helps the most when the reason for your acne on the scalp is dandruff and dead skin.
Home Remedies For Scalp Acne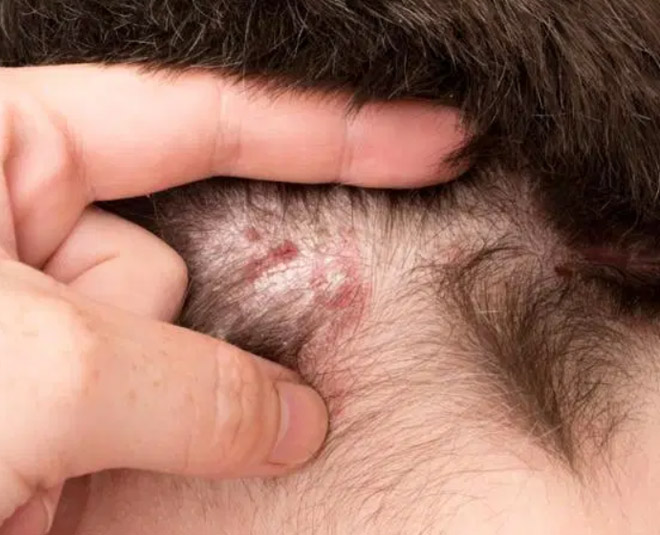 Certain home remedies can also help in alleviating the concern. Ingredients such as apple cider vinegar, tea tree oil can help in getting rid of the acne on your scalp skin. Read and find out how.
Using Apple Cider Vinegar For Scalp Acne
Apple cider vinegar is known for its amazing anti-inflammatory, anti-microbial, and anti-viral properties and it is due to these qualities that this is a great cleansing agent that helps improve your scalp acne condition. In order to use this, make a hair rinse(DIY hair rinse) with it:
Just mix apple cider vinegar and dilute it with 2-3 spoons of water. Wash your hair thoroughly and then condition them.
Wash off the conditioner and then rinse your hair with apple cider vinegar slowly massaging dandruff accumulated on the scalp.
Leave the vinegar-water solution and then rinse with normal water nicely.
Repeat this process every time you shampoo your hair this will make them silky and smooth and will also help you remove dandruff that causes acne.
Using Tea Tree Oil
Enriched with remarkable abilities that are anti-bacterial and anti-inflammatory in nature, tea tree oil is one of the best remedies to cure acne vulgaris. Not only that, but this magical oil also helps unclog the hair follicles and relieve the scalp making it clean and helping the skin breathe.
Apply tea tree oil with a carrier oil on your scalp, gently massage the scalp and then let it stay on for some time. Finally, wash your hair with a mild shampoo or just rinse with water and you'll be done.
It takes a minimum of 4-8 weeks to cure scalp acne and continued usage of anti-acne shampoos will be advisable. Further, if problems persist, then you can also consult a doctor for medical support.
Don't miss: Here's A Step By Step Guide To Do Scalp Treatment At Home
If you too are facing similar troubles then you can try out these expert-approved remedies or consult your doctor for the same. Do send in your feedback and stay tuned to Her Zindagi for more such articles.