Does your skin feel dry and rough even after you slathering it with a lot of lotion or cream? Well, it's time you switch to body oil. Body oils seal in all the moisture and prevent your skin from drying out quickly.
Body oils, unlike all other moisturising products, are prepared using just oils and no other components usually which makes them great for moisturisation. If you don't already have any body oil in your closet, here are reasons why you should have one. Read on to know.
What Are The Benefits Of Using Body Oil?
Great For Dry Skin
Women with dry skin know the struggle. Skin starts to feel itchy and dry a lot after having a shower. If your regular body lotion isn't working for you then quickly massaging some body oil on damp skin can do the magic. Unlike creams or lotions, body oils don't have preservatives or stabilisers present in them which create an artificial layer on the skin. Body oils work deep into your skin, they lock in the moisture and prevent skin from getting dry.
Doesn't Feel Sticky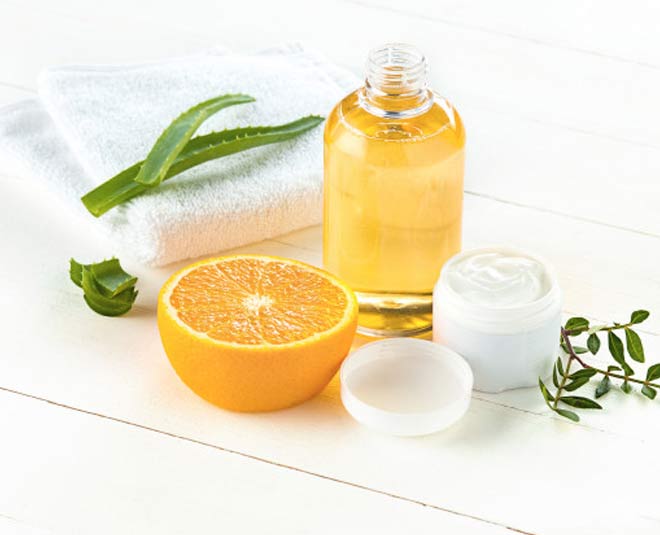 Those who have a habit of applying body creams or lotions everyday complain about it feeling sticky and greasy after use. Body oils are much lighter than these products and quickly absorb into the skin without feeling greasy.
Nourishes Skin
For a healthy skin, you need skincare products that go deep inside and keep it healthy from within. Body oils are usually prepared using natural ingredients that are great for your skin. Body oils keep your skin soft, smooth. Also, massaging body oil on your skin is highly beneficial as it increases blood circulation which further gives your skin a natural glow.
Stress Relief
Massaging your skin with some body oil can be beneficial in relieving stress. Some oils are great stress relievers like lavender or peppermint. Using them can make your body feel a lot more calm and relaxed.
Don't Miss: Confused Between Body Butter, Body Oil & Body Lotion? Here Is A Comparison That Will Help You Choose Better
How To Choose A Body Oil For Your Skin?
There are a variety of body oils available in the market. You can choose among the natural body oils like coconut oil, almond oil, sunflower oil, jojoba oil or pick one from the scented variety like vanilla, rose among others. This can depend on your skin type and budget.
How To Use A Body Oil?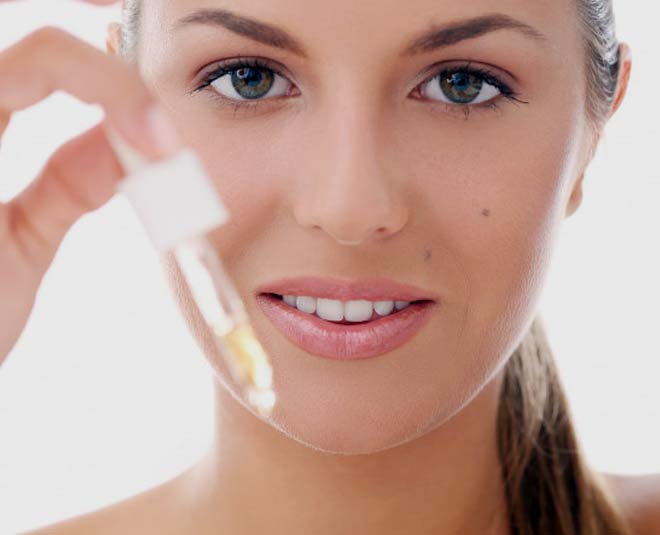 When your skin is a little damp after you take a shower, take some oil, and massage it all over your body. A little quantity of body oil goes a long way. Other than using it after the shower, you can also use it as a regular body moisturiser on your hands, feet, or back.
Do you know, body oils can also be used to reduce the appearance of stretch marks? This is because they quickly absorb into the skin, promote elasticity, and prevent stretch marks from appearing again.
Don't Miss: 5 Best Body Oils In India To Combat Dryness
When using a body oil for the first time, make sure you do a patch test on your inner wrist. Wait for a while till you see if there is any reaction to it on your skin. If you have sensitive skin, avoid going for body oils that come with added fragrances.
Body oils have numerous benefits for your skin and to enjoy all of them, you must add them to your beauty closet. Do you have any more questions related to body oils? Write to us on our Facebook page. For more such beauty related stories, stay tuned!