If you ask me to use just one makeup product all my life, I will pick a blush. After all, no other beauty product can compete here. A little use of blush can completely transform your face, add freshness to it, make it appear healthier and young.
Your makeup is always in complete without some colour on the apples of your cheeks. Agree? If you are a makeup lover or just new to the world of makeup then here are some interesting blush hacks you would love trying. Read on.
Do Full Face Makeup With Blush
If you want a fresh, minimal look for a casual day out and running out of all other makeup products then the blush can help you achieve a full makeup look. How?
Begin with using some blush on your upper eyelids. Blend well using your fingers. Apply some blush on the apple of your cheeks. Mix some blush powder with vaseline or coconut oil and apply it on the lips and you have your lip gloss!
Achieve Natural Dewy Look Blush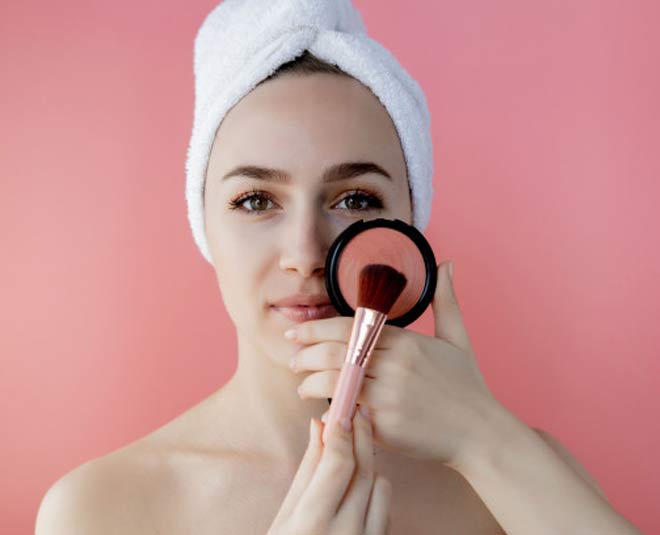 There are days when you don't want a makeup-loaded face but only a natural flush of colour. That's when the blush comes to the rescue. Take some petroleum jelly and mix some powder blush with it. Using your fingers, dab it on your cheekbones and nose. This will give a natural makeup look.
Make Your Own Creme Blush
Creme blushes are gaining a lot of popularity these days. They are getting all the love for the natural, minimal finish they give to the face. If you don't wish to invest in a new one, you can make it at home. How?
Take some cream on the back of your hand and mix some powder blush with it. Mix and apply on your cheekbones. It will give your face a natural, flushed look.
Don't Miss: HZ Tried & Tested: SUGAR Contour De Force Mini Blush Peach Peak Detailed Review
Cover Excess Blush On Face
At times, you can end up applying too much blush on your face and end up looking like a disaster. What to do? A quick hack is to take tissue paper and swipe it off your cheeks to get rid of excess colour. Another hack is to take a drop of foundation and blend it to even out the colour.
Don't Miss: Make Homemade Cheek Tints For A Rosy Look
Make The Blush Last For Long
A lot of times our blush starts to fade after a few hours and we don't really want that to happen. An easy way to make your blush last for longer is applying powder blush and then dabbing petroleum jelly over it. You can also apply a creme blush and swipe some powder blush over it. Make sure you don't overdo it.
Natural Makeup Face Base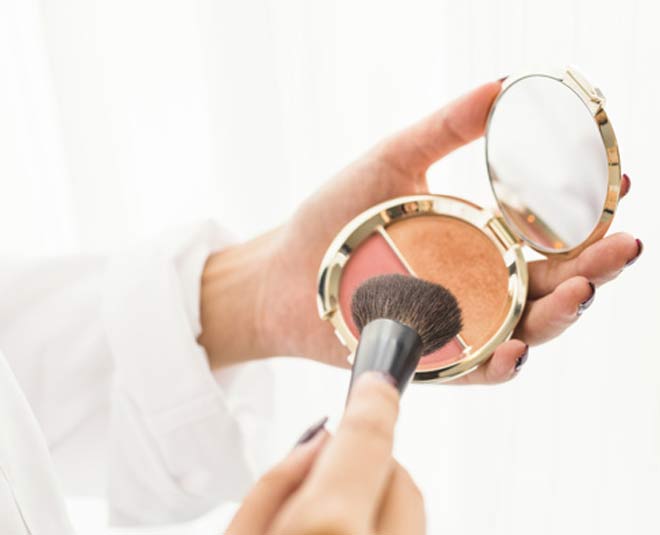 If you don't want a heavy makeup look but something very minimal and light then you can mix some setting powder or loose powder with some powder blush. Mix well and apply all over the face. It will give a very fresh and natural look.
As I said earlier, some blush can completely transform your makeup look. Do try these blush hacks and share your experience with us. For more such makeup-related stories, stay tuned!