A swipe of colour on your cheeks can add such an instant glow to your face. On days when you don't really wish to spend hours, doing your makeup, you can get that beautiful look with some blush. Pink is the safest option when it comes to buying a blush for Indian skin tones. However, the one I was using had shimmers and I didn't want to use it anymore. Matte is the biggest trend of the season and I was looking for a matte blush. I found this matte blush from brand Sugar online and started using it a month back. Here is my detailed review of the product.
Claims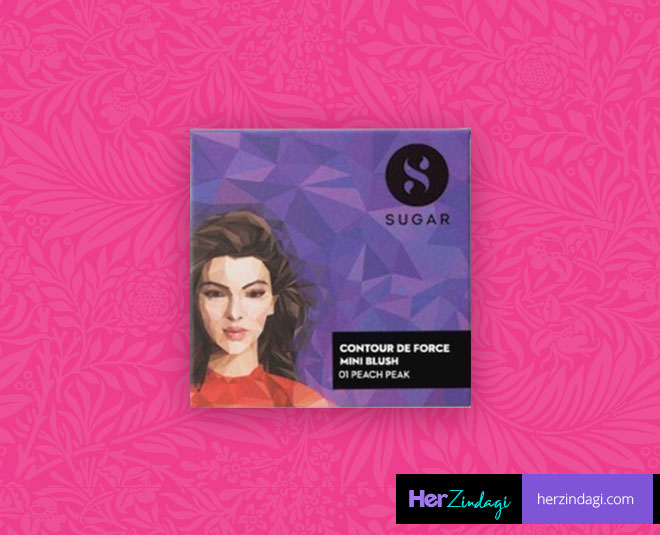 Long-lasting colour
Buildable formula
Blendable
Buttery soft on your cheeks
Dermatologically tested
Price
INR 349 for 4 gm
Buy SUGAR Cosmetics Contour De Force Mini Blush - 01 Peach Peak here for INR 349.
Packaging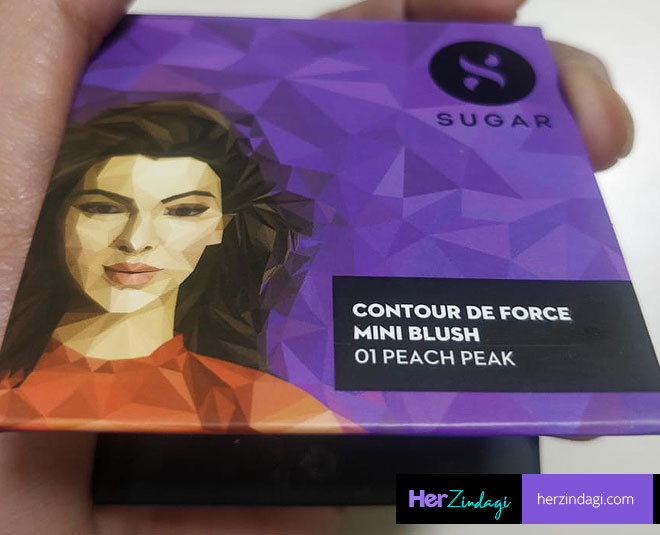 This blush comes in really cute purple and black coloured packaging. The blush box has a magnetic closure. There is no mirror or brush with the packaging. Travel-friendly packaging.
Buy SUGAR Cosmetics Contour De Force Mini Blush - 01 Peach Peak here for INR 349.
Texture/ Shade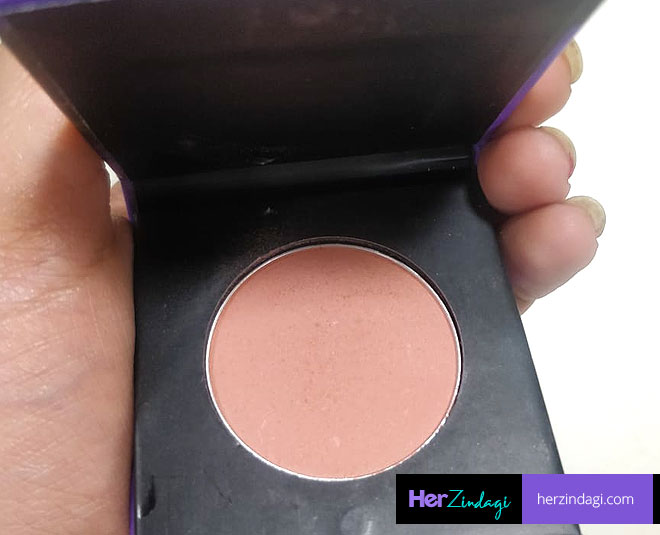 This shade Peach Peak is like a soft peach pink. It has a really smooth texture on the skin.
Don't Miss: HZ Tried & Tested: Nykaa Get Cheeky! Blush Duo Palette - Malibu Barbie Detailed Review
My Experience
For a regular day at work, I like to keep my makeup really minimal. I was looking for a soft peach blush and I got the exact shade with Sugar's Peach Peak blush. This one is a really soft, pink shade that works so well with my skin tone. This one shade I feel will work really amazing with every Indian skin tone.
The best part about this blush is that just one swipe is enough to get the perfect colour. This colour is well pigmented. Also, this blush has no shimmers, it is a proper matte blush, just what I was looking for. Unlike many blushes, it lasts for longer and doesn't fade off quickly. The formula of this blush is light and it doesn't feel heavy on the cheeks.
Don't Miss: Getting Natural Rosy Cheeks Is No More A Struggle
Also, I can't miss talking about the super cute packaging of the product. For anyone like me who carries a mini makeup bag everywhere, this one is a must buy. It is a mini blush that fits just anywhere. The only thing I miss here is the blush brush. This blush doesn't come with an applicator and I need to carry one separately in my makeup bag. Overall, a nice buy!
Pros
Blendable
Available in 5 shades
Affordable
Cute, travel-friendly packaging
Light and smooth on the skin
Long stay
Safe for the skin
Cons
Doesn't come with mirror or applicator
Verdict
Love the soft peach pink colour, works so well with my skin. Must have for Indian skin tones. Value for money! Buy SUGAR Cosmetics Contour De Force Mini Blush - 01 Peach Peak here for INR 349.
Rating
4/5