Night creams have taken over the beauty market like anything. All this while, did you ever think how crucial it is to make it a part of your everyday routine? Night creams are nourishing creams. Our skin requires emollients to hold moisture and look youthful. However, we often forget fueling our skin with the much required moisturisation.
Night creams help nourish the skin because the feed the skin with emollients which keep our skin soft and firm. Do you know the cell renewal and repair of body happens at night?
It is thus essential to nourish our skin at night. It helps the skin restore to its normal and repair cells. Night creams also help delay signs of ageing, formation of fine lines and wrinkles. These creams keep your skin soft and smooth. They also help strengthen the supportive tissues and improve elasticity of the skin.
When To Apply Night Cream?
According to Beauty and Wellness Expert, Shahnaz Husain, night creams should be applied before going to bed. The cream should be massaged on the face. One shouldn't forget the neck while massaging the cream. After a good massage, the cream should be wiped off using a moist cotton wool.
Those who have combination skin should apply night cream only on areas which are dry. Night cream should not be used if one has skin rashes. Those with dry skin sensitivity, sun sensitive skin should use night cream. However, those with oily, breakout skin should completely avoid using night creams.
Who Should Not Use Night Creams?
The use of night cream varies depending on the skin type. Night creams should only applied by those with normal to dry skin. Those with oily or acne prone skin should avoid using these creams as they can clog pores and lead to blackheads and pimples. Those above the age of 25 should use a night cream.
How Does Night Cream Help In Restoring Skin?
It is during the night that all the repair and restoration work takes place in our skin. During the day, our skin is exposed to UV rays of the sun and other environmental factors which damage our skin and take away the moisture. Our skin needs protection from these conditions and for the same, a lot of us use day creams, sunscreen, moisturisers. One should also use a night cream because it contains oils which nourish our skin, repair and restore the natural glow and relieve dryness.
Don't Miss: Here Is Why You Shouldn't Skip Using A Night Cream
How To Buy A Night Cream?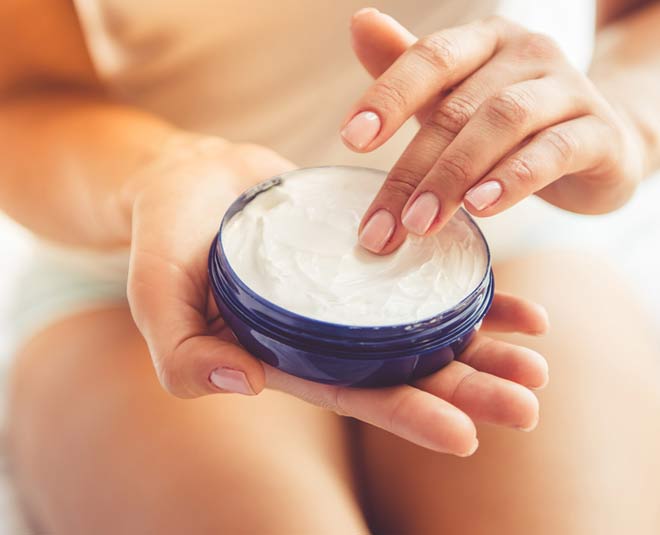 While purchasing a night cream, one must look for ingredients like vitamin E, A which relieve dryness, maintain skin elasticity, minimise oxidation damage and prevent premature ageing. Vitamin E helps in promoting the growth of new cells. Ingredients like wheat germ oil are rich in vitamin E, they delay signs of ageing like wrinkles, fine lines. If your skin has dark spots, pigmentation then look for night creams which have ingredients like saffron, lemon and almond. Look for cream based night creams as they can be used for a massage.
Don't Miss: Shahnaz Husain Decodes Night Skincare Routine For Brides-To-Be
Though using a night cream has many benefits for your skin, make sure you consult your dermatologist before adding it to your beauty routine.
Shahnaz Husain is a well-known beauty and wellness expert. She is the Founder, Chairperson and Managing Director of the Shahnaz Husain Group. If you have any questions related to skincare then write to us and we will get them answered for you by our expert. For more such stories, stay tuned!
Did you like this article ?