Face packs are a great addition to your skincare routine not only if you have a particular skin issue but for pampering your skin every now and then.
We have all heard about face packs and they can be prepared in different ways depending on your skin concerns and preferences. Most of us use a face pack before heading for a party or on days we feel our skin is looking a little dull and tired. Well, other than giving your face that beautiful glow instantly, face packs can have numerous benefits for your skin. Read on to know.
Face Packs Deep Cleanse Your Face
With time, dust, dirt, impurities keep getting accumulated on your face and your skin needs a deep cleansing session every now and then. Using a face pack helps you deep cleanse your face instantly. It clears all the dirt and also helps you wash away the excess oil.
Face Packs Hydrate Skin
Applying face packs prepared using hydrating fruits and vegetables like bananas, cucumbers or mint can help you hydrate and refresh your skin. These ingredients freshen up your skin and take away all the dryness.
Face Packs Slow Down Ageing Process
Our skin is exposed to the harmful sun rays, polluted air and so many other environmental factors that damage our skin and take away its natural glow. Excess exposure to these factors also leads to premature ageing of skin and the appearance of wrinkles, fine lines among others (packs to reduce the appearance of wrinkles on neck). Homemade face packs have antioxidants that fight the free radicals, increase blood circulation and slow down the ageing process of the skin.
Don't Miss: 5 Multani Mitti Face Packs For All Skin Types
Face Packs Keep Acne At Bay
Using face packs along with your regular skincare routine can help you keep acne at bay. Face packs help in healing acne scars, further prevent breakouts and also help in reducing dark spots.
Face Packs Unclog Pores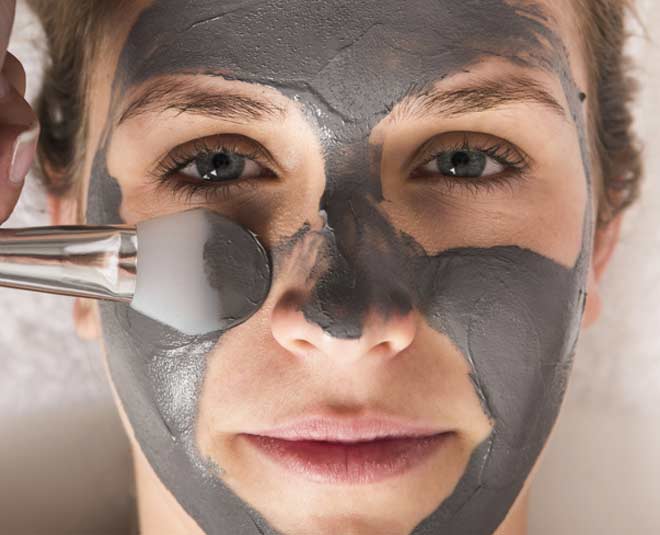 Clogged pores make your skin appear old and dull. Using a face pack helps you clean not just the top layer of the skin but also the dirt deep inside the pores into the skin which makes your skin appear dirty (how to remove skin pores). Using the right ingredients while making your face pack helps you pull out all the dirt and impurities in your skin and helps you unclog the pores, giving your glowing, healthy skin.
Don't Miss: Try These 5 DIY Face Packs To Get Rid Of Facial Hair
Face Packs Help Relax Your Skin
Our face deserves some relaxation and there is nothing better than applying a face pack. It heals the skin and re-energises the face. This further boosts blood circulation which gives a beautiful glow on the face.
Face Packs Increase The Effective Of Your Skincare
Applying a face pack on a regular basis helps you make the most of your entire skincare routine. This is because the face packs cleanse your skin well which helps other skincare products work better and treat your skincare problems.
Pampering your skin with a face pack every now and then is indeed a good idea. Which is your favourite homemade face pack? Share your thoughts with us! For more such beauty related stories, stay tuned!