We spent way too much time on enhancing the beauty of our face that at times, we forget focusing on the other parts of the body, such as the neck. The skin on the neck is as soft and fragile as the one on the face. It needs the same love and care as we bestow upon the face.
Especially during winters, you might notice having wrinkles and tighten the skin around the neck area. This can be due to the lack of moisture or nourishment that leaves the skin measurable. If not taken care of the skin, it might turn more lose making you look aged.
Wrinkles can be due to growing age also, but that doesn't mean you are ought to have it. There are several home remedies you can try to get rid of it. We are sharing a couple of them with you. Check it out and get rid of those wrinkles in no time!
Nigella Oil Massage
To keep your skin from getting wrinkly, you need agents that can nourish your skin from getting damaged any further. Black seed oil or kalonji oil can help you as it is believed to have healing properties.
Steps
Begin by mixing 1 tablespoon of each olive oil and fennel oil in a bowl.
Once done, massage the neck for 15 minutes. Repeat this every day for better results.
Rice Powder
A common ingredient almost found in each and every Indian household, rice powder comes with many skin benefits. One of them being repairing the skin that can lead to wrinkles.
Steps
You will need rose water that has to be mixed with rice powder in a bowl.
Mix until the consistency becomes a thick paste.
Massage your neck with the rose water and rice powder paste.
Also, allow it to stay on your neck for a few minutes. Wash off with cold water after some time.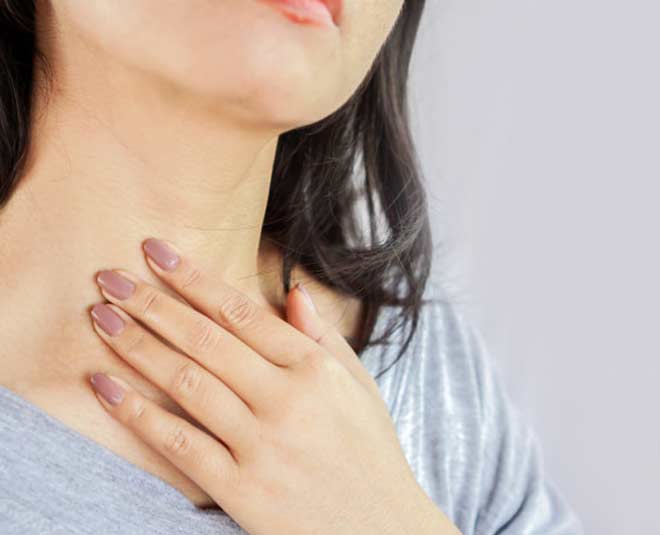 Egg White
Packed with vital nutrients like protein, the egg white is a highly beneficial ingredient. It can benefit your health, besides the quality of the skin by helping you get rid of the wrinkles on the neck.
Steps
Start by separating the egg white with the yolk in a bowl. Add 2 tablespoons of honey, 2 tablespoons of glycerine and 2 tablespoons of rose water to it.
Mix all together to make a thick paste. Apply on your neck and wash it off after 20 minutes.
Lentil Mask
Lentil is loaded with significant nutrients that can assist in increasing the collagen production on your neck's skin. This will further improve the quality of the skin, making it youthful and wrinkle-free.
Steps
Soak ½ cup of lentils overnight and grind it in a mixer grinder.
Take the lentil paste and mix it with a ½ cup of tomato (tomato packs) juice.
Apply the mixture on your neck. Repeat this remedy twice a week.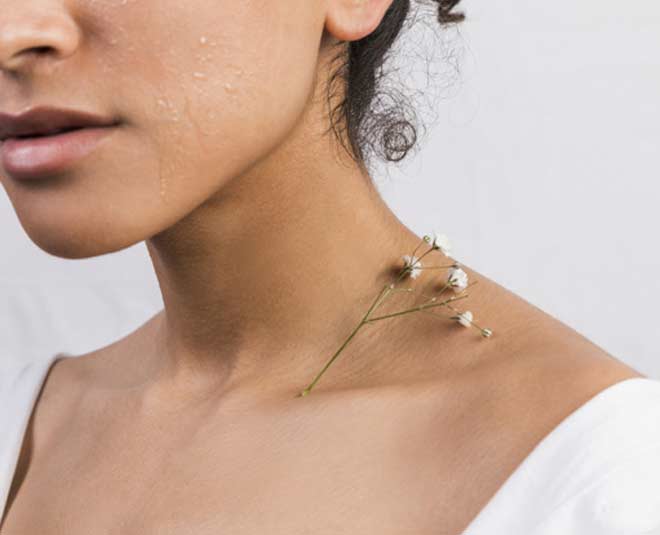 Apple Cider Vinegar
There are many benefits of consuming apple cider vinegar. One among them being weight loss. But other than shedding extra kilos, the advantageous liquid can also improve the quality of your skin.
Steps
Take 1 tablespoon apple cider vinegar and 1 tablespoon honey (best organic honey in India).
Mix and prepare a thick mixture.
Apply on the neck and leave it on for 15-20 minutes.
If you liked this article, do comment on our Facebook page. Stay tuned to HerZindagi to read more such stories.