Beauty Mantra: Use Beetroot As Lip & Cheek Tint And See The Magic
Along with giving a light tint, beetroot is also considered to be good for the skin.
If you are a fan of makeup or even if you are not, everyone surely likes a little hint of colour on their cheeks and lips for that glowing look. There are a lot of ready to use cheeks and lip tints available in the market. However, these are not always affordable and can have ingredients that are harmful for your skin.
This doesn't mean that you shouldn't use a lip and cheek tint. If you can't trust the ones that are available in the market, then we are here to tell you how to make one at home.
The hero of your lip and cheek tint will be beetroot. We all know about the natural colour of beetroots, so why not get good use of it. Beetroot will give you a natural tint and at the same time, it is safe for your skin.
How To Make Beetroot Tint
There are not one but two easy ways to make beetroot lip and cheek tint. It doesn't require much effort and will be ready in just a few minutes.
Method 1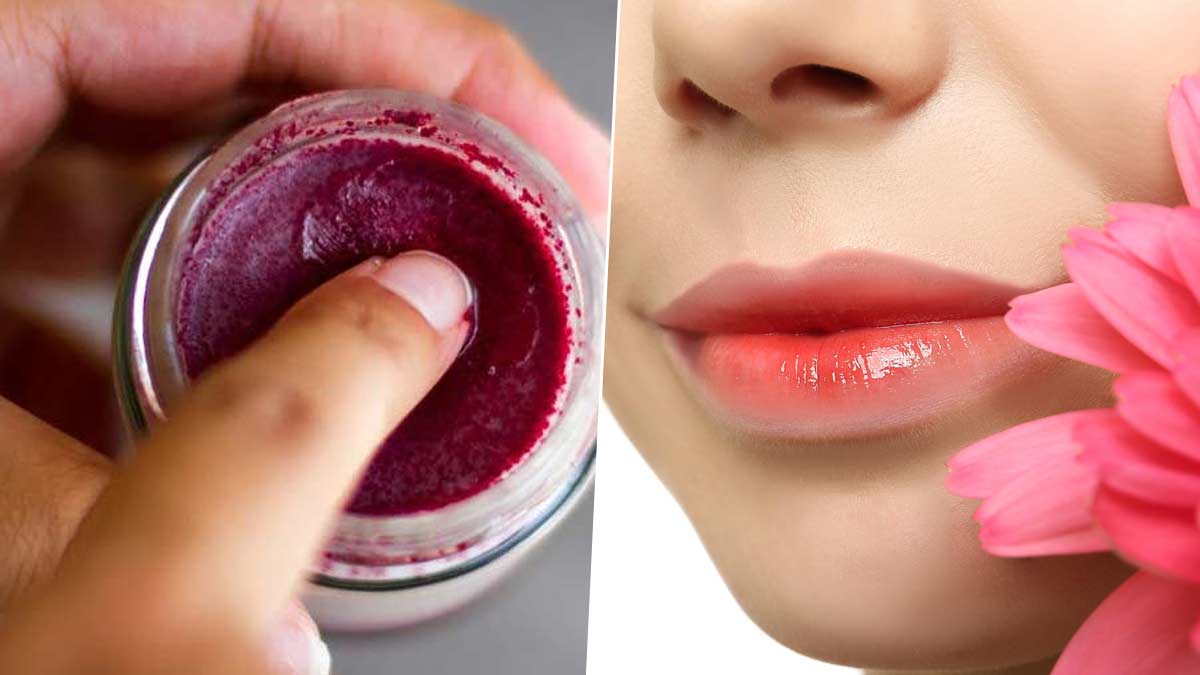 Ingredients
1 Beetroot
2 Drops Lemon Juice
Almond Oil
Instructions
Peel the skin of the beetroot and extract its juice. You can either use a juicer to extract the juice or you can put the beetroot along with some water in the blender. Then, strain it to collect all the juice.
Now, add two drops of lemon juice and an equal amount of almond oil. Lemon juice is added to act as a preservative and almond oil is added to act as a moisturiser.
Stir it well and your beetroot tint is ready.
Store it in a clean transparent container and apply it with your finger or brush whenever needed.
Method 2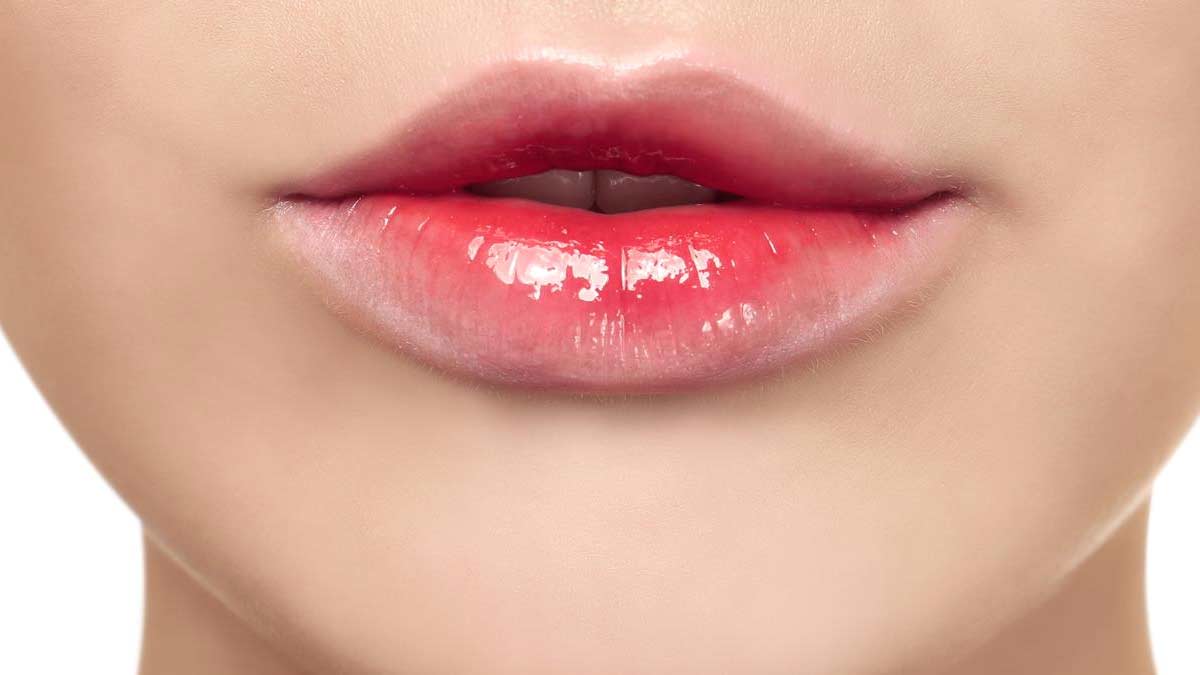 Ingredients
1 Small Beetroot
2 Tbsp. Coconut Oil
1 Tbsp. Glycerin
Instructions
Peel the skin of the beetroot and extract its juice as mentioned in the above method.
Strain it well and collect the juice in a bowl.
Add coconut oil and glycerin to the juice. Stir well.
Put it in a clean transparent container.
Leave it in the refrigerator for about 30 minutes and it is ready to use.
How To Make Beetroot Cheek Blush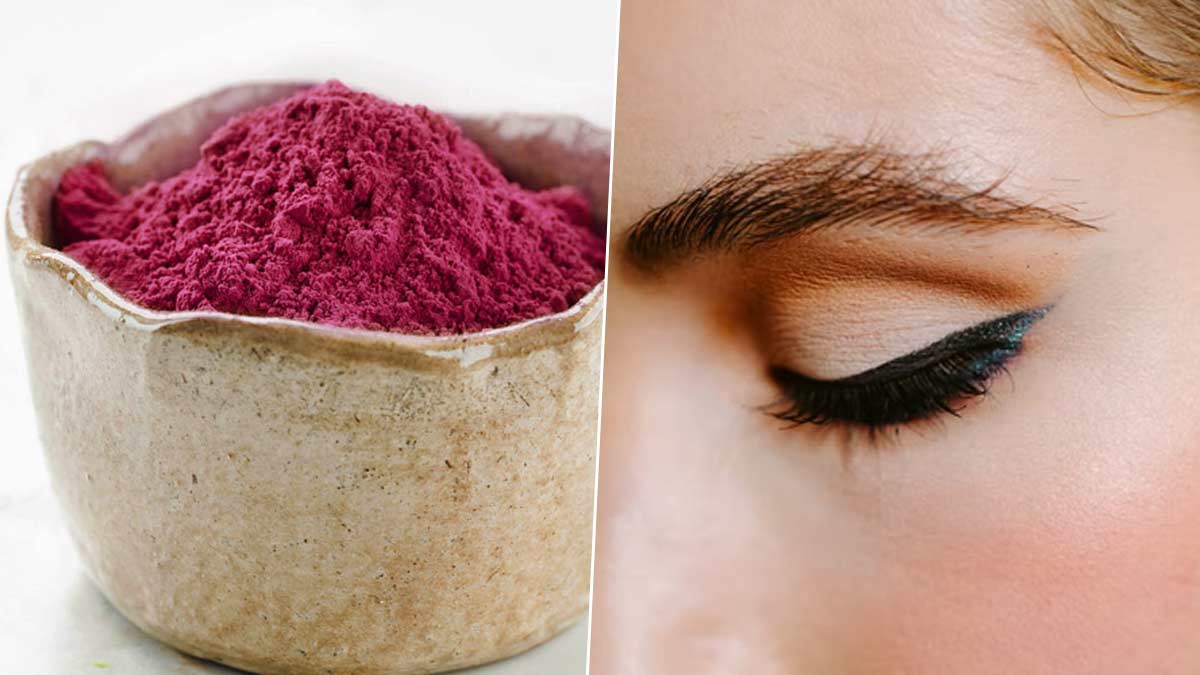 You read about making beetroot tint but there is another way you can use it. You can also make beetroot blush for your cheeks and it will give you rosy pink cheeks.
Ingredients
Instructions
Chop your beetroot into thin and circular slices.
Put it on a cellophane sheet and keep it in the sun to let it dry.
Once the beetroot slices are dry and crisp, break them into small pieces and place them in a blender.
Grind it to make a fine powder.
Your beetroot cheek blush is now ready for use.
How To Apply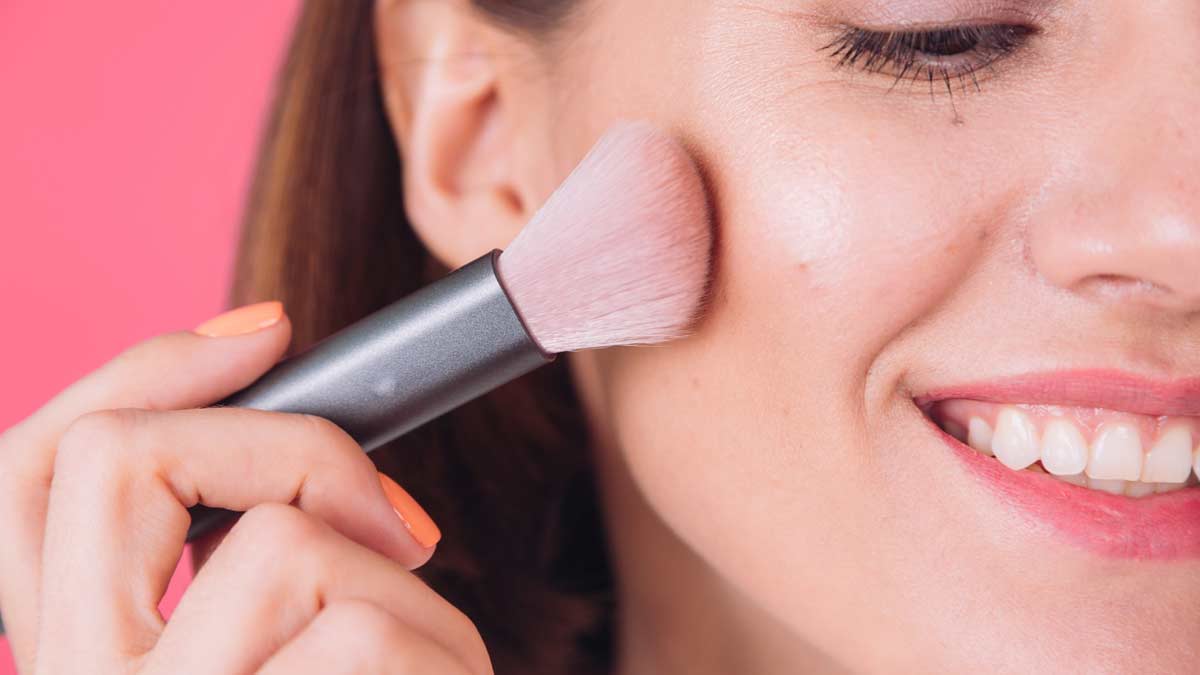 Use Your Fingers: You can simply take some tint on your fingers and spread it evenly on your lips and cheeks. Just make sure that you are careful if you have thin lips.
Use A Lip Brush: If you don't want to use your fingers, then invest in a nice lip brush. Take some of the tint on your brush and apply it evenly.
Fluffy Brush For Blush: Get a fluffy brush to apply your blush. You need to apply it in the same way you would apply any other blush. Just take some of the product on your brush and spread it on your cheeks.
Don't Miss:DIY Mango Hair Masks For Softer And Stronger Mane
Benefits Of Beetroot For Skin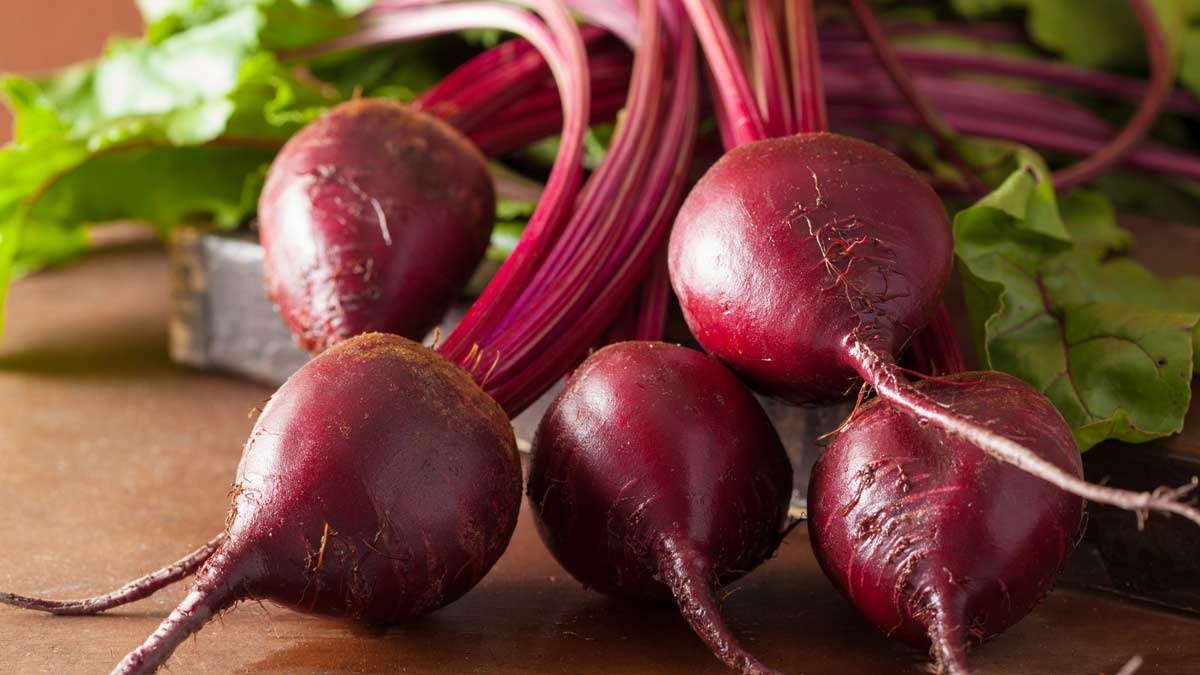 Brightens Dark Lips
We have already told you the way to make beetroot lip tint and how to use it on your lips. However, do you know that this tint will not only give you pink lips but can also help to lighten your dark lips. Once you start to use beetroot lip tint, you will see positive results in just a few days. This is a great thing for you if you have pigmented lips. This will surely help you to get even tone lips.
Moisturising Properties
If you have dry skin and nothing seems to work, then you should definitely use beetroot. Dry skin can lead to several skin problems including redness and itchiness. If you want to keep your skin protected from all these problems, then hurry up and use beetroot.
Dark Circles
Aforementioned, beetroot can help to lighten the dark skin on your lips but this thing is not limited only to the lips. Beetroot can also lighten your dark circles. This is because beetroot is rich in antioxidants, thus they can revitalise the under eye area and reduce dark circles.
Don't Miss:Eye Creams: Elixir Or Placebo? Expert Explains
Fights Acne & Pimples
If your skin is prone to acne and pimples, then beetroot is your solution. Beetroot is filled with antioxidants that can help you to fight acne and pimples.
Try this amazing lip and cheek tint at home and let us know your views! For more such stories, stay tuned to HerZindagi!