After Surviving On Potato Chips For 23 Years, Woman Tastes Food For The First Time
For more than two decades, Zoe Sadler, 25, of Coventry, England, ate two packets of her favourite potato chips every day.
After hypnotherapy, a 25-year-old woman who lived on a diet of cheese and onion crisp sandwiches finally ate a proper dinner.
According to Wales Online, Zoe Sandler from the United Kingdom spent 23 years of her life consuming two packets of her favourite crisps every day after other foods made her extremely unwell. Since she was a toddler, she ate Walkers crisps in buttered white bread. Her parents attempted to introduce her to various meals, but Ms Zoe would turn up her nose and refuse to eat anything.
Zoe Sandler's Meals As A Two-Year Old
Picture Courtesy: India times
Since she was two years old, Zeo Sadler, now 25 has only eaten Walkers cheese and onion crisps on buttered white bread. She ate two packages of her favourite chips every day because she couldn't eat anything else because it made her nauseous.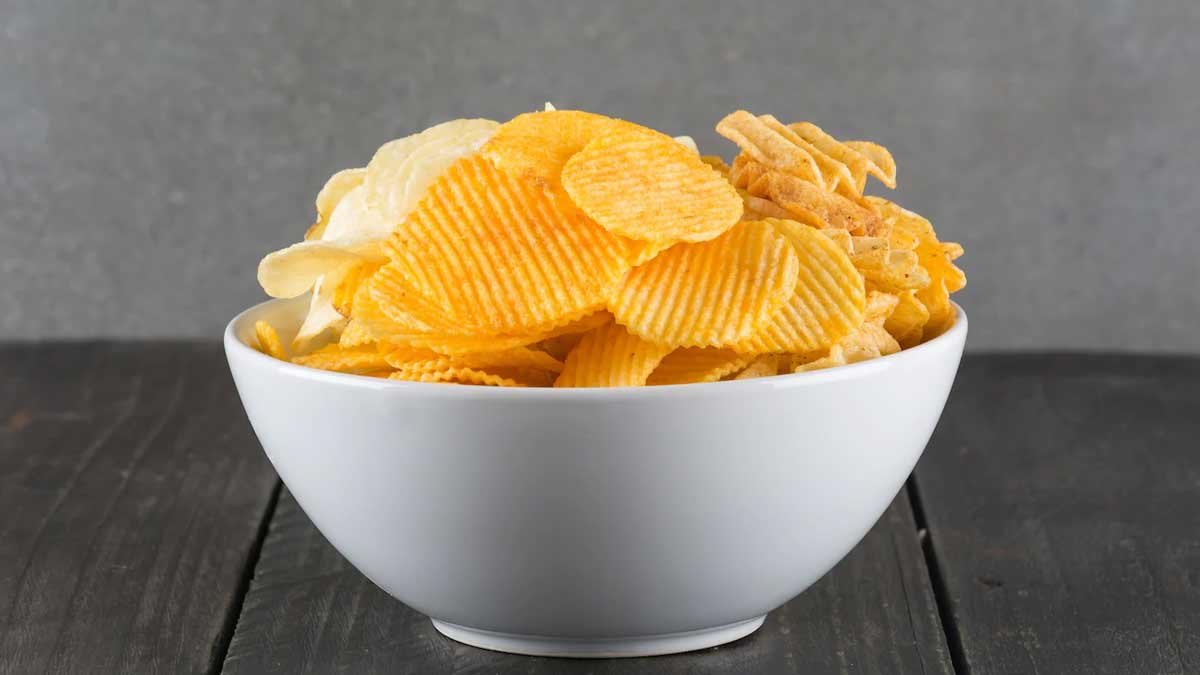 "Apparently the only thing mum could get down me were crisps which I used to suck until they were soft. I remember being at school when I was little and having crisp sandwiches in my lunch box. They were the only thing I liked to eat," Sandler told the media.
Even during Christmas time, she would only eat,"Yorkshire pudding but never with gravy."
Sadler chose to better her health three years ago after being diagnosed with multiple sclerosis. It would be dangerous for her to consume solely crisp sandwiches because of the condition that she has been suffering from.
Zoe Suffers From A Condition Multiple Sclerosis
She called hypnotist David Kilmurry, who had been successfully assisting fussy eaters. When she just discovered she suffered from a lifelong disease called Multiple Sclerosis (MS). Multiple Sclerosis is a lifelong disorder that affects the brain and the nerves. She was also able to enjoy her first taste of fruits and vegetables alongside other dishes following two two-hour hypnosis sessions with hypnotist David Kilmurry.
Talking about having a healthful meal after such a long time, she said "I can't believe how nice strawberries are and I'm looking forward to trying curry and lots of other different foods." Sandler wishes to have a proper meal at her wedding which will take place next year.
Sadler was diagnosed with an avoidant/restrictive food intake condition by Kilmurry (ARFID). He said "In a very short amount of time with myself and at home, she has been calmly eating new meals and incorporated many new high-grade fruits and vegetables to her 'safe' foods list.
If you wish to share such interesting stories with us, then do let us know by commenting on our Facebook and Instagram page.
Stay tuned to HerZindagi to read more such stories!