Valentine's week may be cheezy for some people but the positive side you must look at is that it brings joy to the month of February and there is indeed a lot of love in the air. And why not? We have days for everything so why not to love. One such day is Teddy Bear Day on February 10 when boyfriends, wives, girlfriends and husbands give their partners a teddy bear in some or the other form. It is just a way of expressing love and demanding a cuddle like a bear, delving into the softness and big heart of the other person. If you are looking for the perfect gift then from a siz feet teddy to a surprise teddy to a bouquet and more, this list will help you out no matter what your budget is. Wish your love with one of these, some chocolates and flowers and you are sorted. The prices of the bears can be cheaper if you grab them during the sale time. So jump in now!
Le Delite Teddy Bear Bag
If she is not into stuff toys then this bag is what you can give. It is useful, cute and fluffy and not so huge so it wil not even create a problem at her home if you two are not married. Stuff it with a piece of jewellery, some small favourite choclate of hers and a card that expresses your love. Priced at Rs 1150, this bag is made of 100% polyester and has one zipper pocket. The size as explained by the brand is approx. 35 x 8.5 x 2.5 inches with the chain and without chain, it is 13 x 8.5 x 2.5 inches.
CherishX' Teddy Surprise
Surprising someone is always fun unless ofcourse the reciever is not into surprises. If this is your plan then you can make it possible with CherishX' Teddy Surprise. It is a life size one. You can get it delivered to your love for Rs 7999 and add a basket of roses if you want. Select your date and time and you are sorted, just wait by the phone for the call from your partner!
Skylofts Teddy Bear Soft Toy Pink
This soft pink cuddle is for Rs 1999 with its dimensions being 40 x 40 x 95 cm. It is washable and has a super soft fabric as explained by the brand. Send this with a cake if you want or some cute mini cupcakes.
Don't Miss: History Of Valentine's Day: Origin, Facts, Stories, All You Must Know About February 14
Archies' Teddy Bouquet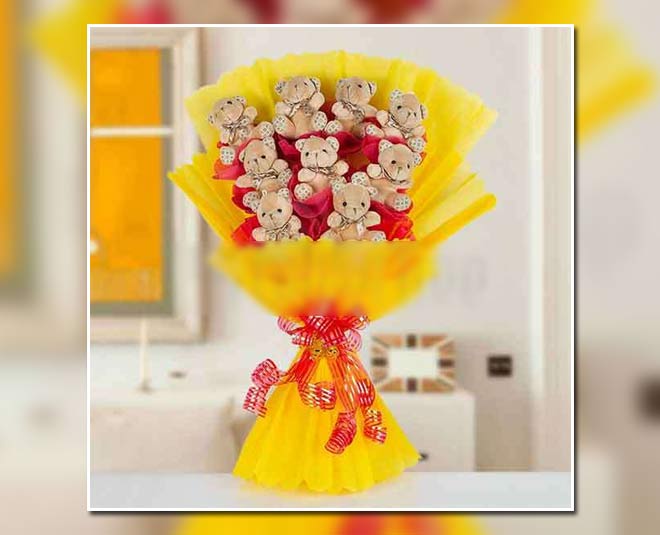 Priced at Rs 1495, this teddy bouquet is different and perfect for those who are not big on the huge teddy bears. Remember that they need to place it somehwre n their house as well which could be difficult. This bouquet has 9 little Teddy Bears which can definietly bring a smile on your love's face.
Don't Miss: Never Gift These Things If You Believe In These Superstitions
Hamleys Emerald Teddy Bear Soft Toy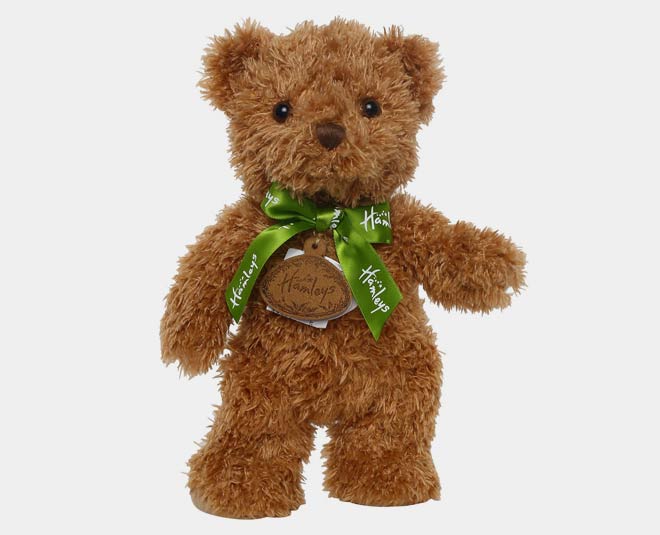 Buy this brown softy for Rs 1099. The dimensions of the product are height: 28 cm, length 13 cm and width is 8 cm. It is a normal size which is perfect to gift to anyone and you can add in some chocolates and cupcakes and flowers at your own end.
Wish you a Happy Teddy Bear Day from HerZindagi with loads of love. Stay tuned to HerZindago for more ways of making your Valentine's Day and week special.