Akash Ambani and Shloka Mehta who got married on 9th March 2019 are celebrating their second marriage anniversary today. Their lavish wedding became the talk of the town back then and to date, it is all fresh on our minds.
Many don't know that Akash Ambani and Shloka Mehta are childhood friends. On the occasion of their anniversary, we thought of bringing you some unseen pictures of Akash Ambani and Shloka Mehta.
The Ambanis and Mehtas know each other ever since Akash and Shloka were studying in the same school. The two studied at the Dhirubhai Ambani International School before they left for their higher studies abroad.
Akash, Shloka, and Isha grew up together. The three used to hang out a lot together during their childhood and some adorable pictures of them have started going viral on the net.
Looks like Isha Ambani and Shloka Mehta used to go for a lot of trips with their girl gang during their teens. Have a look at Isha Ambani and Shloka Mehta in their teens, posing with their girl gang.
Such an adorable picture of Isha Ambani, Akash Ambani and Shloka Mehta. Isha Ambani can be seen dressed in a blue dress, holding a trophy, Shloka can be seen behind in a black tee and Akash Ambani can be seen trying to pull up his pants, wearing a white tee.
Can you recognise Shloka Mehta and Isha Ambani in the frame? Posing with their friends, Shloka Mehta can be seen sitting at the right corner in a cream, floral dress. Isha Ambani on the other corner, dressed in a blue floral dress with a cute hairband. Don't the two look adorable?
Don't Miss: Things You Don't Know About Shloka Mehta, Nita Ambani's Badi Bahu
Shloka Mehta and Akash Ambani posing for a picture with their gang! Akash Ambani looks so different in this picture. This one looks like a picture from their school days.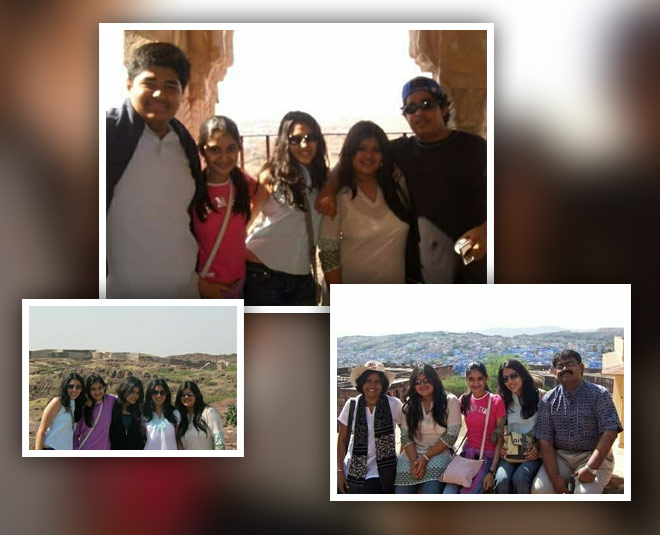 Here are some more pictures of Akash Ambani and Shloka Mehta from their trips with family and friends. Looks like Akash Ambani and Shloka Mehta traveled a lot during their school days.
Don't Miss: Throwback: Mukesh & Nita Ambani Attends Isha Ambani Graduation Ceremony With Akash, Shloka, Radhika & Anand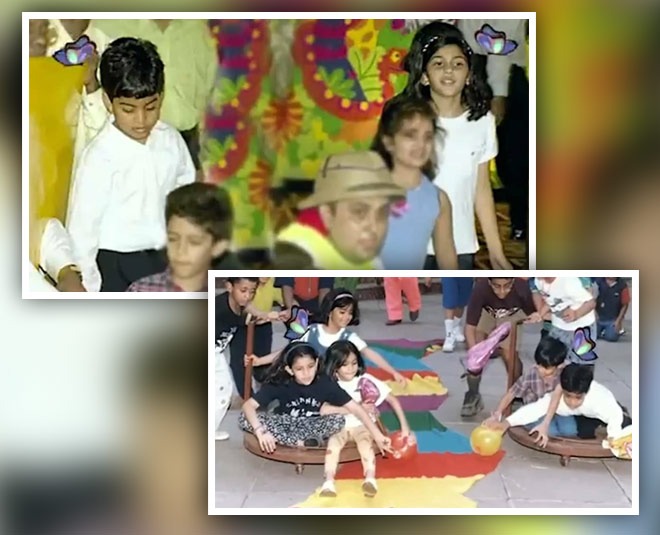 Akash, Isha, and Shloka look so adorable playing together at a birthday party. Birthday parties were so much fun back in the past. The three can be seen playing games at the party.
Shloka and Akash fans are loving these pictures on the net. Love comments started pouring in as soon as these childhood pictures of Shloka and Akash went viral. One user commented, "How cute ..... sweet memories❤️." Another one wrote, "Shloka Akash journey frm childhood bfs to life partners wow 👌❤ god bless."
View this post on Instagram
Shloka and Akash have completed 2 years of their married life. Last year, they were blessed with a baby boy, Prithvi Akash Ambani. With the new born joining the celebrations this year, we are sure the Ambani clan would have planned something big. Don't you think? Share your thoughts with us!