Tina Ambani is the only member of the Ambani clan who has an active and public social media account. The former actress often takes to her Instagram handle and posts beautiful pictures with her friends and family. We are glad that a lot of her pictures are clicked at her home and that's where we get a sneak peek of the house. Tina Ambani, Anil Ambani, and their kids Jai Anshul and Jai Anmol reside in Mumbai.
While Mukesh Ambani and Nita Ambani's residence, Antilia is one of the most talked-about buildings in the country, we hardly know about Tina and Anil Ambani's abode. However, now with Tina Ambani's social media handle, we keep getting a sneak peek of their beautiful home. Have a look at some of the pictures here:
Lawn Area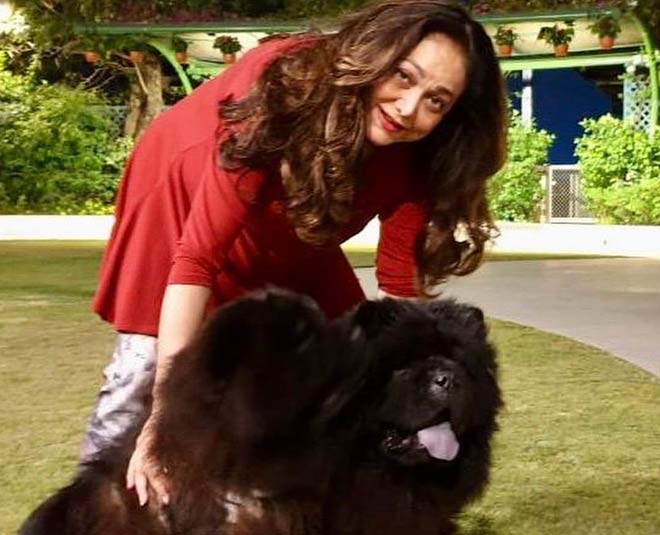 Tina Ambani often posts pictures with her pets. Sometime back she posted this picture with her pets, Luna, Kublai, and Nova. It looked like the picture was clicked in the lawn area of the house. Can you see those beautiful plants and lots of greenery in the background?
The Temple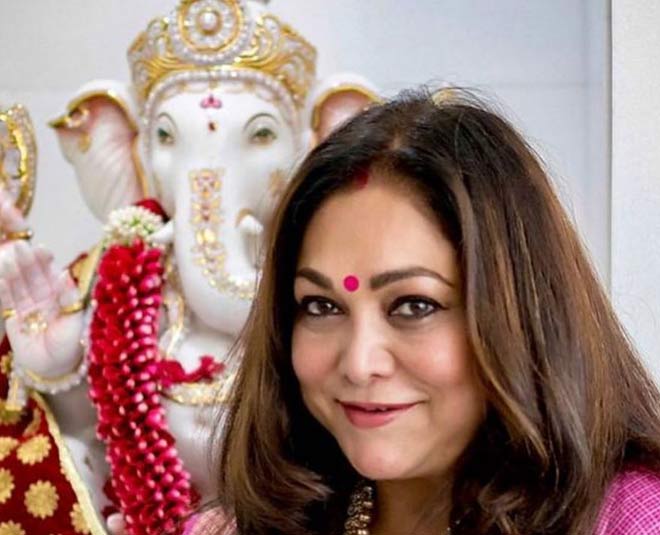 On the occasion of Ganesh Chaturthi, Tina Ambani shared some pictures with her husband Anil Ambani. In the background, we can see a huge white idol of Lord Ganesha. The idol can be seen beautifully decorated with orange flowers and a red phoolmala.
View From The Balcony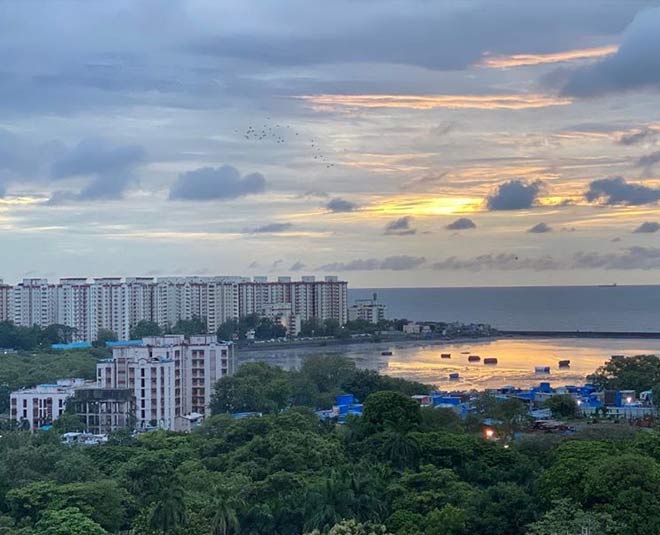 We are sure Anil and Tina Ambani's house is no less than Mukesh Ambani and Nita Ambani's Antilia, however, we are not sure how the building looks like from the outside. But now with Tina Ambani's post, we at least know how the view looks like from the balcony. Tina Ambani shared this picture on her Instagram and captioned it, "Golden lining .. awesome SUN. 🌝."
Don't Miss: Pearls, Emeralds And More, Inside Tina Ambani's Jewellery Closet
Study Area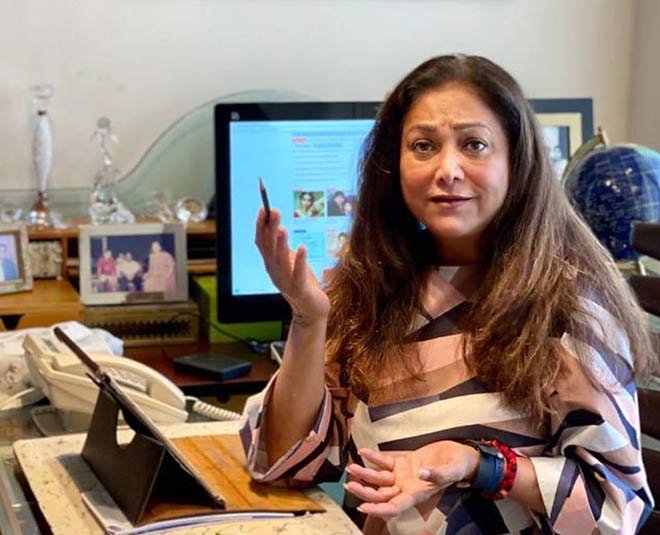 On the occasion of social media day, Tina Ambani took to her Instagram handle and shared this picture. We guess this picture is from her study area. She can be seen busy working on something. In the background, we get a glimpse of a beautiful painting set on the wall. Also, what's interesting here are those mini photo frames, placed just next to the computer. These look like throwback pictures of Tina Ambani, Anil Ambani, and their kids.
Don't Miss: Then And Now: Ambani Women And Their Transformation Through The Years
Grooming Room
During the initial days of the lockdown, Tina Ambani shared pictures of her sons Anushul, Anmol, and husband Anil Ambani having a grooming session at home. In the pictures, we can see, the room has a big mirror, the table had all the groom essentials. It looks like the entire room is dedicated to grooming.
Tina Ambani can be seen clicking pictures in the mirror. She can be seen wearing a headband, looks like she had a gym session, and then came to click the three men of the house.
She captioned the pictures, "#HairraisingTimes #TheNewNormal More than ever before, during this time of global churn, we've realised the importance of family. Hold your loved ones dear, enjoy your time together, even if virtually - they are your true haven, your very own safe space. #internationalfamilyday."
Image courtesy: Tina Ambani Instagram
Living Room
Sometime back, Tina Ambani posted this picture of her son Anmol Ambani playing with their pet. This picture looks like from the living room as natural light can be seen falling from a big glass window. Also, don't miss the grey coloured, plush sofas in the background.
Which is your favourite corner from Tina Ambani and Anil Ambani's house and why? For more stories on celebrity homes, stay tuned!