Not just Nita Ambani, her sister-in-law Tina Ambani as well is a fan of emerald jewellery and so far many of her pics are proof. The Ambani clan considers this precious stone very lucky. Former Bollywood actress and Femina Teen Princess India 1975, who married Anil Ambani in 1991, has been spotted wearing a lot of neckpieces, earrings and maang tikas with emeralds and pearls as the main stones, so here is a small glimpse to her jewellery collection.
Two Layered Necklace With Pearls & Emeralds
Wearing a light beige and onion pink saree, Tina accessorised with contrasting Emerald jewellery with a two-layered necklace and a matching bracelet. Not just that, her big studs too have a big emerald as the nectar to the silver or platinum flower.
Huge Emeralds With A Drop, Maang Tika, Studs & More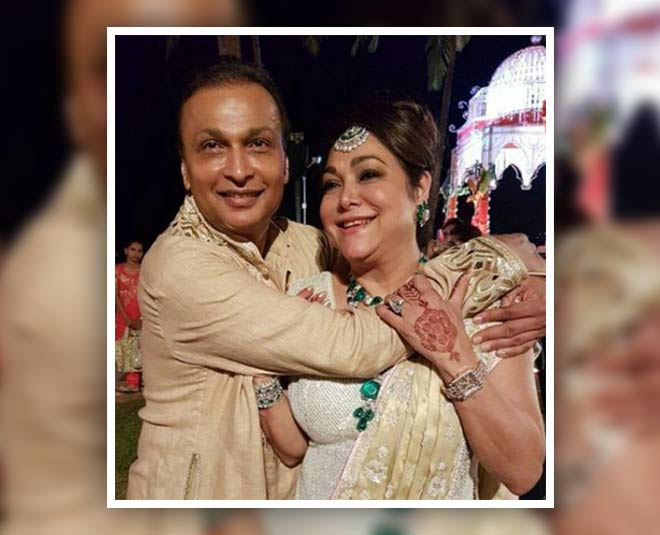 In this pic, the emeralds get bigger. It is two layered but one is more like a choker and the other layer is a drop with chunky pieces of emeralds. The Maang tika worn by Tina is perfect for a huge forehead and matching studs complete the look.
Emerald Pendant
This long drop with a big Emerald drop and a ruby in support is rather classy and completes her saree look. If you are wearing something which needs a tinge of colour then a neckpiece like this is enough.
Diamond Earrings
In this pic, Tina has allowed her suit to do the talking with subtle diamond earrings only to complete a look.
Multi-layered Emerald Necklace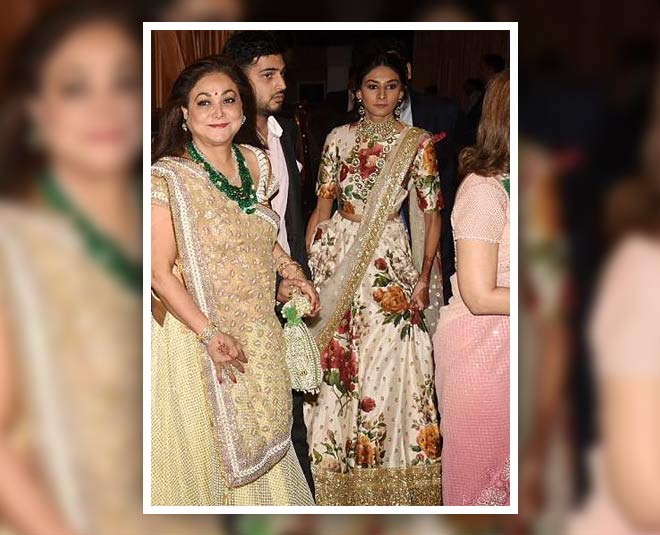 If all else is simple or monotone then a chunky, multi-layered neckpiece of emeralds is enough to support the look, It also becomes the piece of conversation if you play around with the shape of the precious stone.
Single Mala Of Emerald & Pearls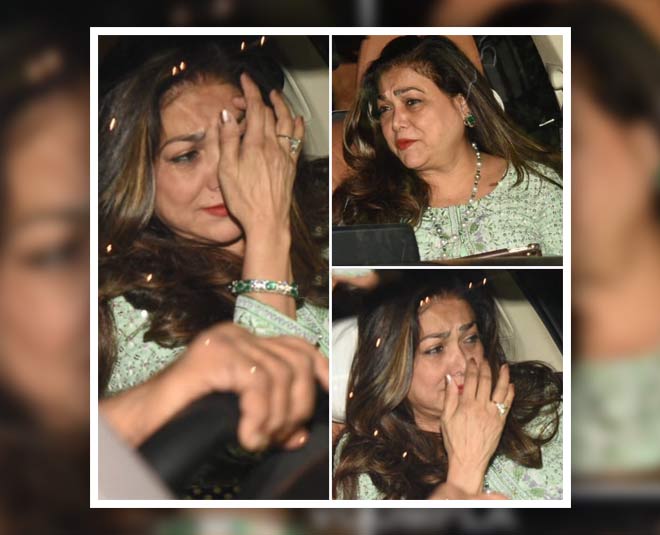 Here I could not help but notice her emerald necklace which has been combined with pearls and also do not miss the bracelet with the stone set in after every inch.
Silver For A Change
In this pic it is crystal clear that Tina Ambani chose to ditch her emeralds and opted for the silver jewellery. She teamed two different silver necklaces with one being a multi-layer and the other being single with a huge drop.
Don't Miss: 6 Designer Bridal Lehengas By Sabyasachi Mukherjee, Jayati Reddy, You Can't Miss
Diamond & Pearls
Here as well Tina ditched the emeralds and opted for a diamond and pearl necklace complete with simple earrings and kadas.
Tina Ambani Repeats Her Layered Emeralds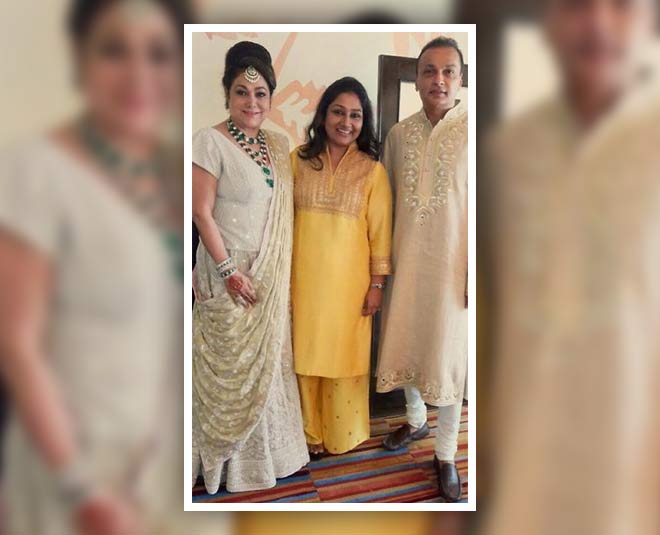 She may have repeated her necklace but her kadas and maang tika are different and emerald of course.
Tina has two sons Jai Anmol (born in December 1991) and Jai Anshul (born in September 1995). Before her marriage to Anil Ambani, Tina reportedly was in a relationship with actor Sanjay Dutt, which went sour due to his drug addiction. As per old reports, she was also in a long relationship with Rajesh Khanna, with whom she acted in many films. However, it all ended as he was married to Dimple Kapadia and did not want to leave her for Tina.

Coming back to Tina Ambani's jewellery collection, what did you like the most? Share with us! For more such stories, stay tuned!
All the above images have been taken from Instagram.