Haldi functions are a very fun Indian pre-wedding tradition which holds a lot of importance in Indian culture. We put haldi on the face, neck, hands and feet of bride-to-be and groom-to-be and they put haldi on their unmarried friends and siblings. Along with it, we dance, eat delicious food and enjoy singing traditional songs on this day. The haldi paste, applied on the couple, is made by mixing turmeric (haldi), water and oil. To enhance the haldi's aftereffect, some people also add sandalwood powder, milk, or rose water to the mix. This ritual of colours is enjoyed to the fullest by Indian families, but do you know about the significance of this wonderful ceremony? To fill you with knowledge, we've put together a list which will tell you the significance of this ritual for the soon-to-bride and soon-to-be groom. Read on to know.
1. The Auspicious Colour Of Haldi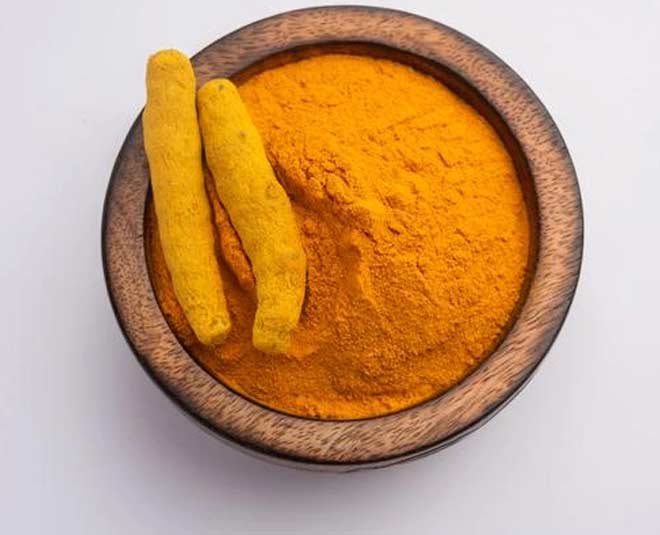 In Indian culture, the yellow colour of turmeric is considered very auspicious. It is also associated with peace, happiness and new beginnings. This ingredient's auspiciousness, as well as its colour, ushers a prosperous future for the couple as they begin their new life together. That is why, the bride and groom in many cultures wear yellow on their wedding day.
2. For Extra Glow On Wedding Day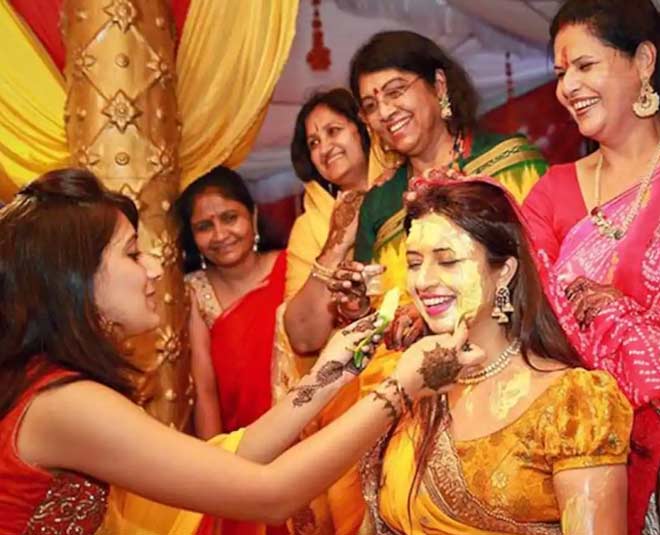 Turmeric has a lot of benefits for the skin. It offers the bride and groom a healthy glow and ensures that they look fresh on one of the most momentous days of their lives. Haldi is known for its skin-glow-inducing qualities. The beautification property of haldi makes the haldi ceremony an important ritual in Indian weddings.
Don't miss: These Celeb Inspired Sabyasachi Mukherjee Mangalsutra Designs Deserve Your Attention
3. Drives Away Pre-wedding Jitters
Aside from its properties of beauty, cleansing, and detoxification, haldi is also thought to help relieve some of the bride and groom's nervousness. Curcumin, an antioxidant found in turmeric, has been shown to be a mild antidepressant as well as a natural headache remedy. So, it's a good way to calm down before your wedding day.
Don't miss: Significance Of Throwing Rice By Brides During Vidai
4. It Keeps 'Buri Nazar' Away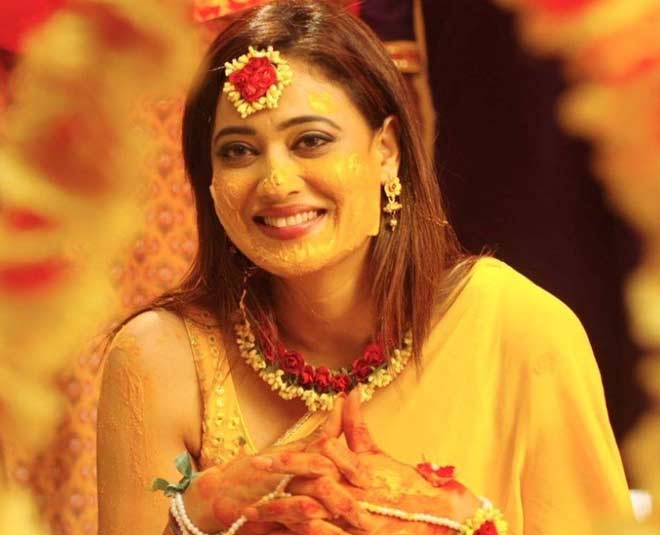 Many people believe applying haldi is a way to ward off buri nazar or evil's eye. As weddings are a sacred union, to protect against such people and their eyes, this tradition is celebrated. In some traditions, they are also tied to a sacred red thread or given some small amulets and other items for protection against evil eye.
5. It Purifies The Body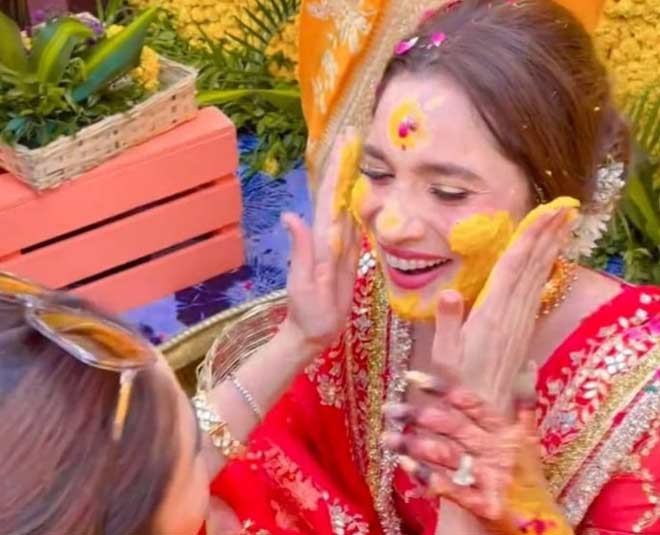 Turmeric is regarded as a purifier and cleanser, both literally and symbolically. It's well-known for its exfoliating properties. When the haldi paste is rinsed off after the ritual, it helps in the clearance of dead cells and detoxifies the skin.
6. It Works As An Antiseptic
As turmeric has antiseptic and medicinal properties, applying it before the wedding ensures that the bride and groom have clear and blemish-free skin on their big day. It also ensures that the couple stays protected against any cuts or bruises, so they can look picture perfect on the wedding.
7. Haldi Is A Symbol Of Blessing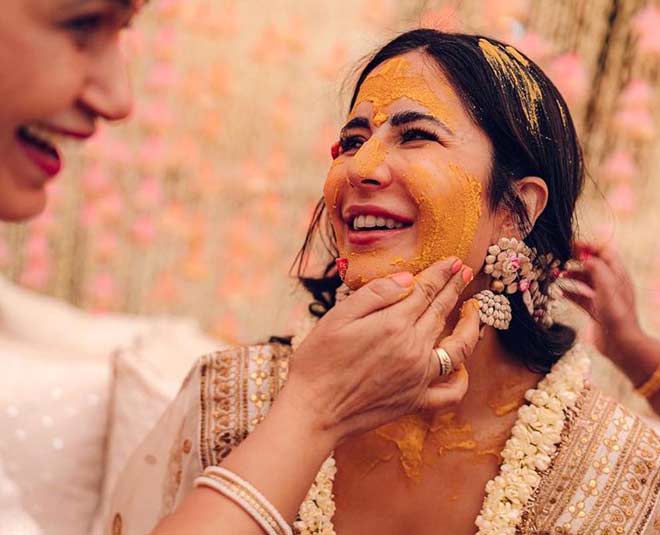 The purpose of the ritual is to get the bride and groom ready for their wedding. The elders bless the bride and groom as they prepare for the new beginning at the end of the ceremony. The function also helps in relaxing the soon to be married couple.
These are the significance this big pre-wedding function holds for the bride and the groom. What's your favourite part about this colourful Indian wedding ritual? Tell us by commenting on our Facebook or Instagram page. For more such stories, stay tuned to HerZindagi!