Millions of women in India end up being a victims of domestic violence regularlyAccording to data on domestic violence by The National Family Health Survey, about 29.3% married Indian women face domestic violence/sexual violence. These are just the reported number of cases and still they are distressing.
The rate of domestic violence in the country is only on the rise and the silver lining seems far away. Behavioural factors, patriarchy, dowry, lack of education, desire for a male child among multiple other causes contribute to domestic violence in India.
While there are several laws in place to protect survivors of domestic violence, many aren't aware of them. This becomes a factor behind women suffering in the silence. With our new series, HaqSe, we aim to shed some light on laws and policies for women in India to further help you lead a life with dignity, confidence, and more freedom. We begin with one law every woman should be aware of : Right Against Domestic Violence.
Laws For Domestic Violence
Protection of Women from Domestic Violence Act, 2005
Protection of Women from Domestic Violence Act, 2005 is a civil law that aims to provide protection against every form of abuse and violence – verbal, sexual, physical, emotional or economic.
Section 3 of the act states the following about domestic violence:
(a) Threats to Life, Health & Safety etc., whether Physical or Mental, incorporating Sexual Abuse (sexual harassment at workplace), Physical Abuse, Verbal and Emotional Abuse and Economic Abuse, or
(b) Harassment through any forms such as injuries, harms to the aggrieved person by coercing her or any other person related to any unlawful demand for dowry or other property or valuable security; or
(c) Otherwise injuring or causing harm, through Mental or Physical means to the Aggrieved Person.
The act also includes other forms of violence such as sexual, verbal, emotional or economic in the first chapter - Preliminary.
Don't Miss: Year Ender 2022: 5 Orders By The SC Favouring Women That Restore Our Faith In Judiciary
Section 498A of the IPC (Indian Penal Code) – Husband or relative of husband of a woman subjecting her to cruelty
Under this section, harassment of a woman for dowry by the family members of the husband or by husband is recognised as a crime. The harassment here can be physical or mental.
Under Section 498A IPC, husband or the relative of the husband of a woman subjecting the woman to cruelty shall be punished with imprisonment for three years (which may extend) and shall also be liable to a fine up to ₹2000. The offence is cognisable and non-bailable.
Dowry Prohibition Act, 1961 - Prohibits giving or taking of dowry
According to this act, giving and taking dowry is punishable and anyone who breaks the law can be imprisoned for six months or fined up to ₹5000.
Don't Miss: Property To Maternity Leaves: 6 Rights That Indian Women Must Know About
What Are The Types Of Domestic Violence/Abuse?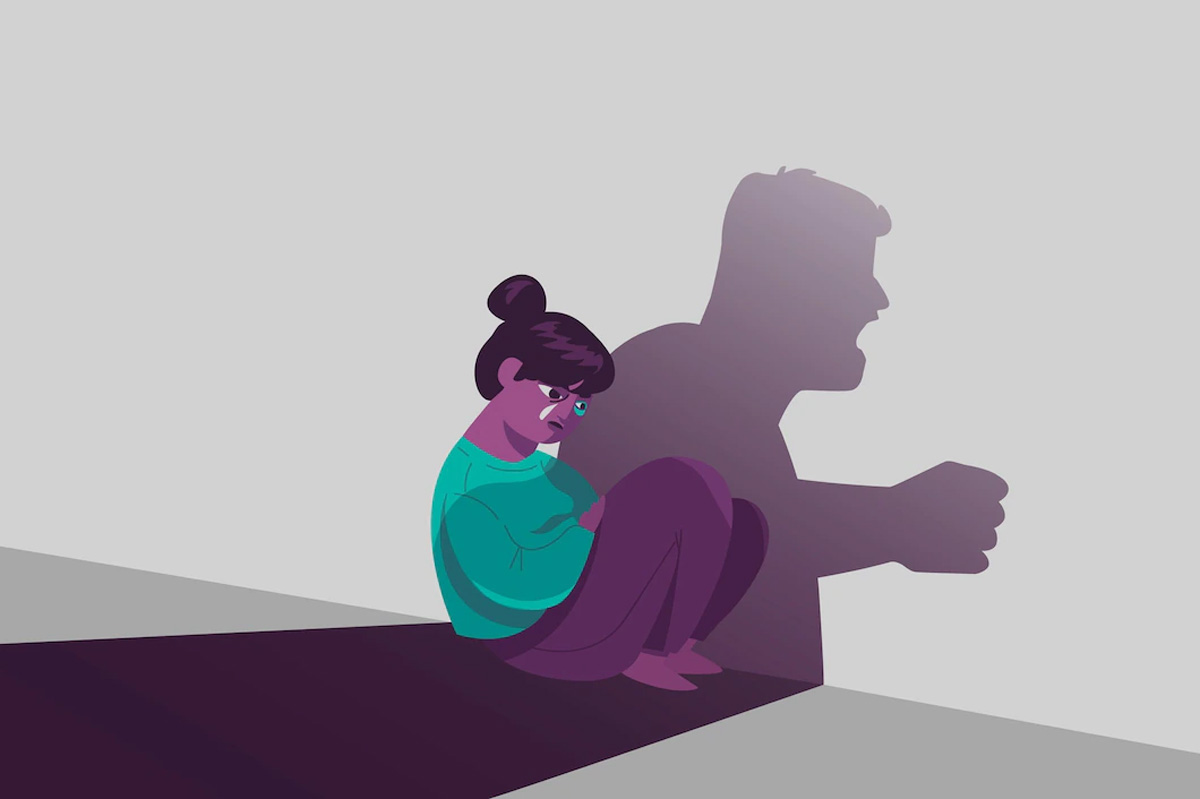 Most women are unable to escape abusive, violent relationships because they are unversed in the abuse that exists. Domestic violence isn't only physical abuse. Women suffer from different types of abuse almost on a daily basis.
Sexual Abuse
Forcefully trying to make a physical contact with a woman without her consent, physical violence followed by sex, marital rape, attacking sexual parts of the body – fall under sexual abuse.
Physical Violence
Slapping, beating, kicking, hitting the victim, forcing them to consume alcohol, drugs or denying food, medical treatment is physical abuse.
Economic Abuse
This kind of abuse is quite common, however, many women aren't aware of it. This is when the abuser tries to make the victim financially dependent on them.
Emotional Abuse
When a woman is subjected to emotional abuse, she is constantly humiliated, insulted, threatened of being harmed, belittled. Here, the abuser's aim is to undermine the woman's self-esteem.
In News - Delhi HC Examining PWDV Act
The Protection of Women from Domestic Violence Act or the PWDV act was introduced in the year 2005. However, over the years, it has failed to provide justice to the victims and now the Delhi High Court is examining the act.
Senior Advocate Rebecca John is assisting the court with the constitutionality of the provisions under the Domestic Violence Act 2005. The examination comes in regards to 'whether a woman can be ousted from the matrimonial house in proceedings instituted under the Domestic Violence Act, 2005.'
Did you like this article ?