Rashami Desai has been working in the entertainment industry for years now. She made her debut with the silver screen but that didn't work for her, she soon made it to the telly world and became a star. Rashami has been a part of a couple of hit shows on television, Uttaran being the most popular show of her career. She was last seen sharing the screen with Sidharth Shukla on the show Dil Se Dil Tak. All these years, viewers have loved watching Rashami Desai. Her acting skills, her screen presence, her fans love it all and have been supporting her all these years.
Ever since Rashami Desai is on the Bigg Boss show this season, she has been one of the talked about contestants on the show. One reason was the shocking revelation that was made about the telly actress by Arhaan Khan. Arhaan Khan who entered the Bigg Boss house as a wild card contestant on the show once said that Rashami went bankrupt and he supported her through that phase. He said, "Rashami Desai road pe aagayi thi." Rashami's fans were shocked hearing it from Arhaan Khan. Yes, Rashami Desai was missing from the limelight for a long time but no one knew she went bankrupt.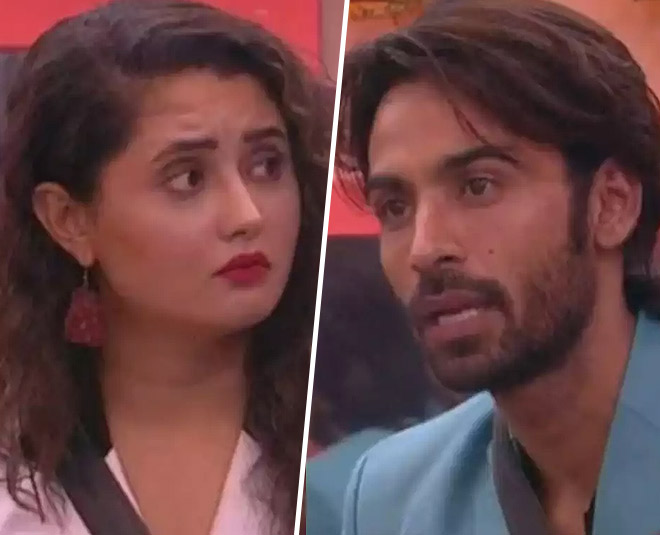 Arhaan Khan was slammed by host Salman Khan and a lot of supporters of Rashami Desai for making a statement like this one on national television.
Now Rashami Desai's manager, Santosh, in a recent interview talked about Rashami's financial status. He said, "Rashami and I have been working with each other since 2013. About bankruptcy, even if Rashami stops working today, for the next 10 years she cannot get bankrupt. For someone who owns a flat in a high-end building in a Mumbai, has four more vehicles. The time which Arhaan mentioned (where she allegedly was bankrupt), she owned two luxurious cars which were on her own."
Don't Miss: Bigg Boss 13: 5 Reasons Why Rashami Desai Can Become The Winner Of The Season
He added, "Once she is out, she might clarify that she was never bankrupt. Whatever relationship she had with Arhaan, but no one can never attach the word bankruptcy with Rashami."
Don't Miss: Rashami Desai House Inside Pictures, The Much Talked About House On Bigg Boss Season 13
Rashami Desai's mother, Rasila Desai also talked about the incident. She said, "That was Rashami's love for Arhaan which you saw inside which stopped her from calling him out. She would have never let him look bad inside the house."
Rashami and Arhaan knew each other for a long time before entering the Bigg Boss house. After Arhaan Khan's entry inside the Bigg Boss house, we saw a change in Rashami's game but that wasn't a good one. She was mostly seen spending time with Arhaan and was somewhere missing from the game. After eviction, Arhaan Khan once again made it to the show and this time he proposed to her on national television. Rashami too felt for him and expressed her feelings too. However, when host Salman Khan shared about Arhaan Khan's marriage and child, Rashami broke and things changed again.
Recently, we shared with you that Arhaan Khan was sent a legal notice for staying inside Rashami Desai's house by the society members.
While all her fans were rooting for her, thinking she will take home the Bigg Boss trophy this season, they all got disappointed after Rashami Desai got evicted after reaching the top 4 finalists. Now that Rashami Desai is out of the Bigg Boss house, we really hope she clears it all with ex-beau Arhaan Khan. She was last seen on Colors new show, Mujhse Shaadi Karoge. We wonder if she would be a permanent part of the show.