Remember our lover boy Rahul Vaidya from Bigg Boss season 14? The man who appreciated love like no one we have ever seen before! Be it the way he made a full-fledged song for Aly and Jasmine or the way he expressed his love for his then-girlfriend Disha Parmar. Are you wondering why we are calling Disha his 'then' girlfriend? Well, it is obvious, she isn't his girlfriend anymore! No don't be shocked and lose faith in love! She isn't his girlfriend anymore because the couple has finally announced their wedding! Our favourite couple #DisHul is all set to tie the knot on the 16th of July.
Rahul Vaidya And Disha Parmar's Wedding Card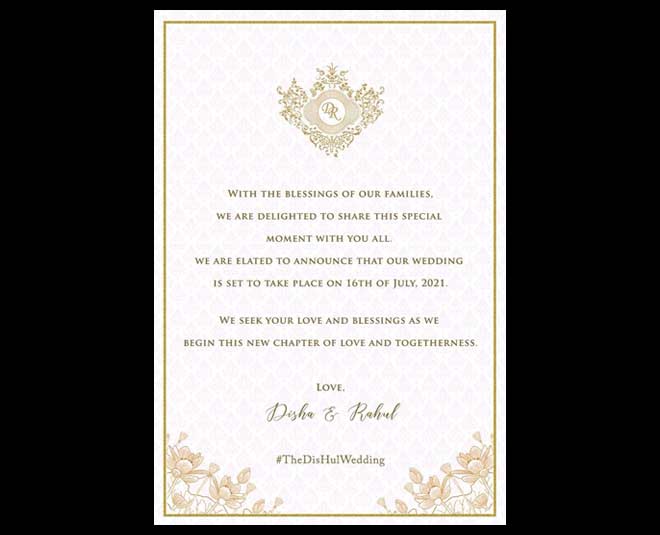 Image Credit: rahul vaidya instagram
Rahul Vaidya even posted a picture of their wedding card on his Instagram channel and all his fans went gaga in the comment section! Along with the fans, celebrities like Jasmin Bhasin, Rakhi Sawant, Divyanka Tripathi, and Shefali Jariwala also congratulated him and expressed their well-wishes for the couple. Similarly, the invite posted on the Instagram account of Disha Parmar was also showered with an abundance of love! All we know is that ever since their wedding-themed music video 'Madhaniya' released a few months ago where they show the couple getting married on-screen, we have been hoping for nothing but the video to turn into reality!
The Love Story Of Rahul Vaidya And Disha Parmar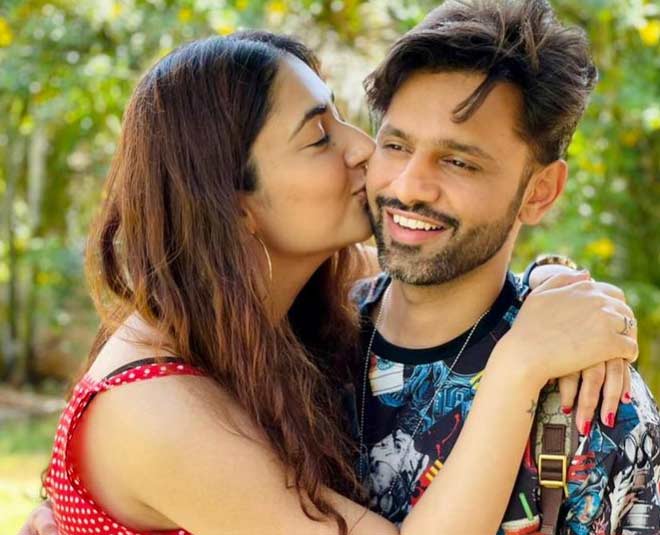 Image Credit: disha parmar instagram
For all those who don't know their story, Rahul Vaidya and Disha Parmar started hanging out in the year 2018 and were good friends before Rahul Vaidya entered the Bigg Boss house. On the occasion of Disha's birthday, Rahul Vaidya went all out with his feelings and declared his love for the actress on national television! Ladies, how jealous are we of Disha right now? While we all hope for a decent proposal and definitely not a text message of "hey, I love you" singer Rahul Vaidya made us believe in fairytales with his public proposal! Our girl Disha is no less because she accepted his proposal when she came on the show as a guest, again on national television! If this isn't true love then what is?
Know More About Rahul Vaidya- Rahul Vaidya's Personal And Professional Life, All You Need To Know
The Couple Prefers A Simple Wedding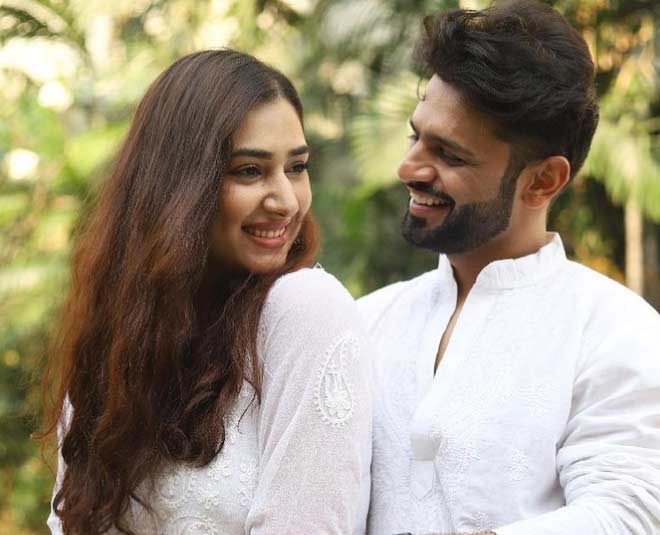 Image Credit: disha parmar instagram
Rahul Vaidya told in an interview with a leading daily that he will keep his wedding ceremony simple. He even shared that the marriage will be held according to Vedic rituals. In the same interview, Disha said that she wanted her wedding to be an intimate affair as she has always dreamt of a simple ceremony.
We simply can't wait to see the love birds get married. Even though in Bigg Boss, singer Rahul Vaidya had openly invited all his friends to his wedding, whenever it happens, looks like that won't be the case anymore. Their wedding date has been in the talks since the proposal but due to COVID-19, it had been getting postponed. The couple finally gave in and decided to get married amidst the pandemic even if that meant losing out on the visits from a few close friends.
Update Yourself With The Love Life Of Rahul Vaidya Before The Announcement- After Coming Out Of Bigg Boss 14, Rahul Vaidya Shares Wedding Plan With Disha Parmar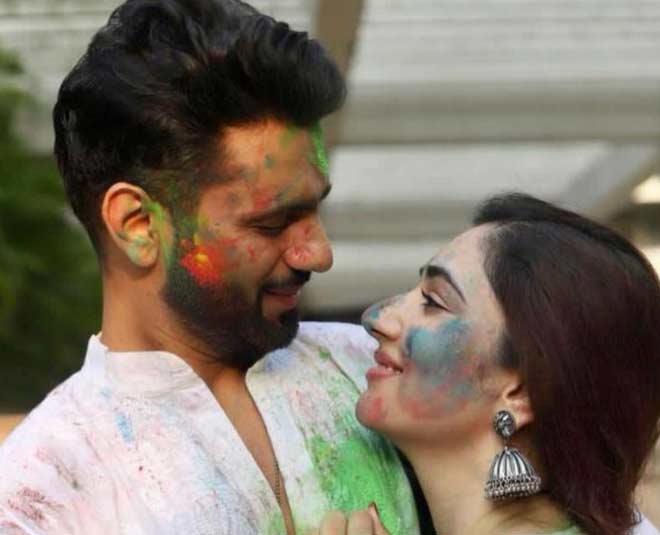 Image Credit: rahul vaidya instagram
The wedding card that they posted on their respective pages reads, " We seek your love and blessings as we begin this new chapter of love and togetherness." This beautiful couple is in for way more love and affection than they have estimated because we know how many of us have been rooting for them!
We wish the couple a very happy married life ahead and hope they get all the love they deserve and more! For more such content, stay tuned to Her Zindagi!